EXPERIENCE DAYS GIVEAWAY!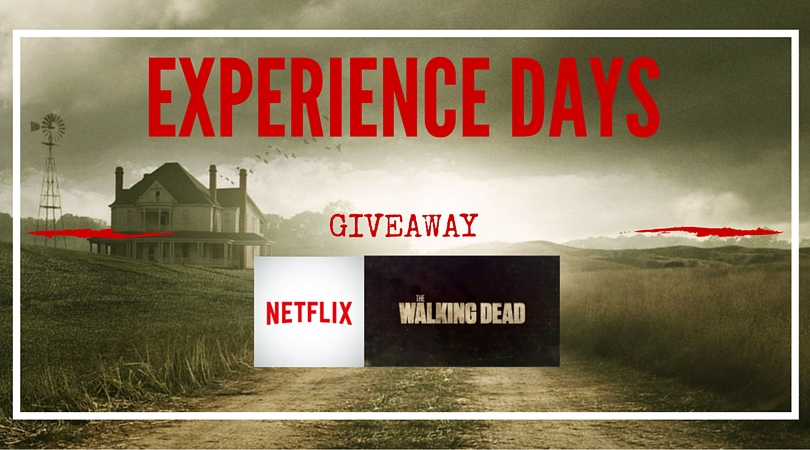 WIN A $60 NETFLIX VOUCHER!
Halloween is fast approaching and we are all busy planning for a day of horror filled fun.  But for me, the really big news this October is… the return of The Walking Dead! Series 6 begins October 11th and I cannot contain my excitement! The new series promises to be as scary and suspenseful as the last, making perfect Halloween and October time watching.
So, we thought we'd add to the excitement of October with another Experience Days competition! This month, we are celebrating the launch of the much anticipated new series with a Walking Dead theme. We are asking a very difficult question…
If you could only have one weapon to protect yourself in a zombie apocalypse, what would it be?
A crossbow like Daryl? A revolver like Rick? A sword like Michonne? Lead piping like Glenn? A Hammer like Tyreese?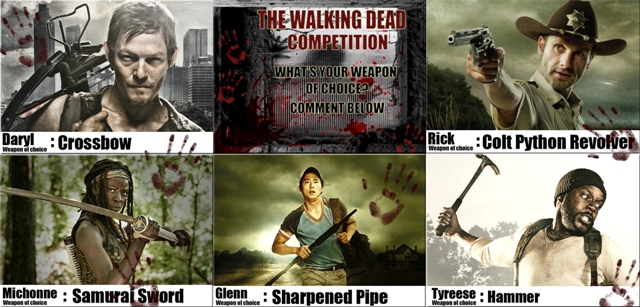 The lucky winner (who will be chosen randomly) will receive a $60 Netflix gift certificate, to be used along side your existing subscription, or to start up a brand new one! Now that is sure to tide you over through the winter months and fulfil all your binge-watching needs.
All you need to do is head over to our Facebook page and comment on our Walking Dead competition post. Remember to comment with which of the characters weapons you would use!
The competition winner will be announced at 11:30am  New York time on Monday 12th October.
Please note: This competition is for USA based entrants only.