Experience Days Last Minute Christmas Gift Guide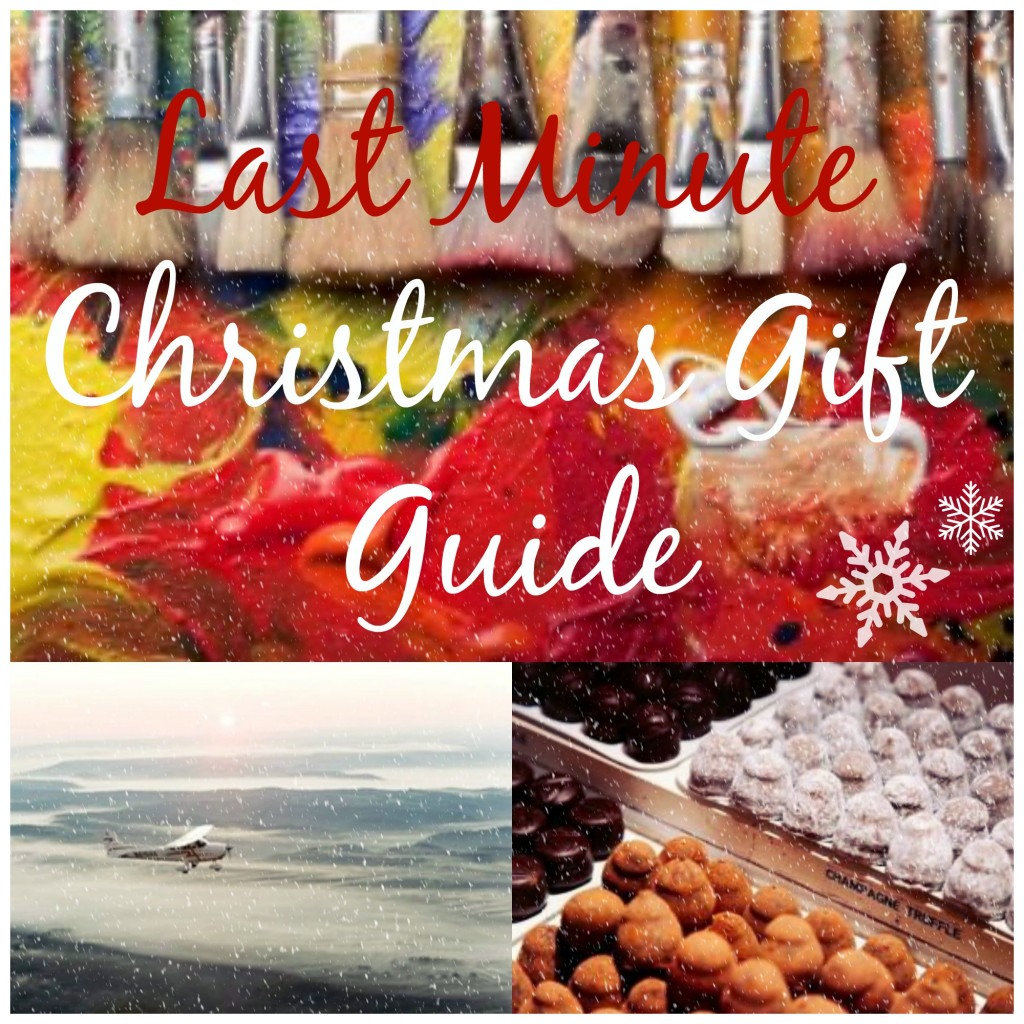 Christmas is the most wonderful time of the year. The decorations are up, snow (might) be falling all around us, and everyone is simply having a wonderful Christmas time. If you're anything like me, you'll be busy enjoying the food, fun and festivities of the season… and fast running out of time for all important present shopping! Well never fear, Experience Days is here to help. We've put together a handy last minute gift guide, so you can be sure to impress – without the stress!
Beat the box of chocolates

Give a gift of decadence to the chocolate lover in your life with a chocolate experience gift, that will trump the normal Hersheys! From truffle making classes to chocolate tours, these appetising experiences are certainly a sweet option for anyone looking to indulge a loved one this Christmas. See our full range here.
"It was great! Tour guide, Brett, was very informative, learned things I didn't know even at my old age. I really enjoyed it as did my daughter."
Give them wings with a flying lesson

It's difficult when you're trying to buy for someone who already has everything. They normally end up with a dodgy pair of socks and a vague feeling of disappointment. Maybe this year you should treat them to an experience gift that will really lift their spirits and let them know you care; a once in a lifetime, unforgettable flying lesson! Take a look at all our lessons here.
"My intro flight experience was GREAT! Brian, my intro pilot, was friendly and knowledgeable. His professional, easy going approach calmed my nerves and boosted my confidence. Thank you Brian for the great experience!!!"
Give a gift with (he)art!

For the the creative types out there, we have a wide range of arty experiences that are just the thing for a thoughtful Christmas gift! Why not satisfy the inner artist of your loved one with an art class they'll remember for ever? Take a look at our full range of creative classes here.
"Class was wonderful! I was intimidated by the idea of creating a painting in a couple of hours, but the class format was perfect for a rookie like me enough direction and plenty of encouragement. My daughter and I had a great time."
Fast and Furious Favourites

NASCAR racing will meet the needs of any speed lover or adrenaline junkie in your life. It's the perfect driving experience that will definitely put you in first place when it comes to gift giving this Christmas! With locations around the US, you'll be sure to find the perfect day out for your loved one. Have a look at the full range of NASCAR driving experiences here.
 "A blast. I called early to ask if a 60 year old man who had never driven a stock car could really run at the speeds they advertised. They said I could if I wanted to. And I did. Passing other cars in the turns was the biggest thrill. A once-in-a-lifetime experience."
Still can't find what you're looking for? Check out all of our experiences – perfect for a unique Christmas gift –  here.