Expert Interview with Dream Queen Tours

If you're looking for a NYC sightseeing tour with a difference, then look no further than this Dream Queens Greenwich Village Tour. The tour is run by the fabulously flamboyant Glace Chase as your personal Dream Queen Guide. This tour is a mash up of comedy, drinking, pub crawling and sightseeing, all rolled into one exceptional experience. We've caught up with Glace to find out a little bit more about the tour…
Q:  Please can you tell us how it all began for Dream Queen Tours?
A: My sister came to visit and wanted to do the Empire State.
My sister came to visit me two years ago but I find mainstream tourist attractions (aka the Empire State) and the crowds totally overwhelming so I made a deal with her: I'd go with her if I was in full drag. I did a gig and my friend had family visiting from Mexico who thought this was a hoot so we all trekked up the Empire State at 1130pm and it was a hoot! People running up to take our piccy! And it gave me an idea: A drag queen tour guide? What a no brainer! And voila: a Draq Queen Entrapanoor immaculately concepted!
Q: It certainly looks an interesting experience! What can customers expect when they take part in the tour?
A: Gonhoerrea? Definitely gonhoerrea! Lol maybe not but two patrons did go home together once. Listen I think the best thing is the street interactions which are totally improvised and change from week to week – who knows who we'll run into. I've been compared to Billy on the Street by way of Drunk History which I find totally offensive because I've been a drunk and obnoxious for YEARS!!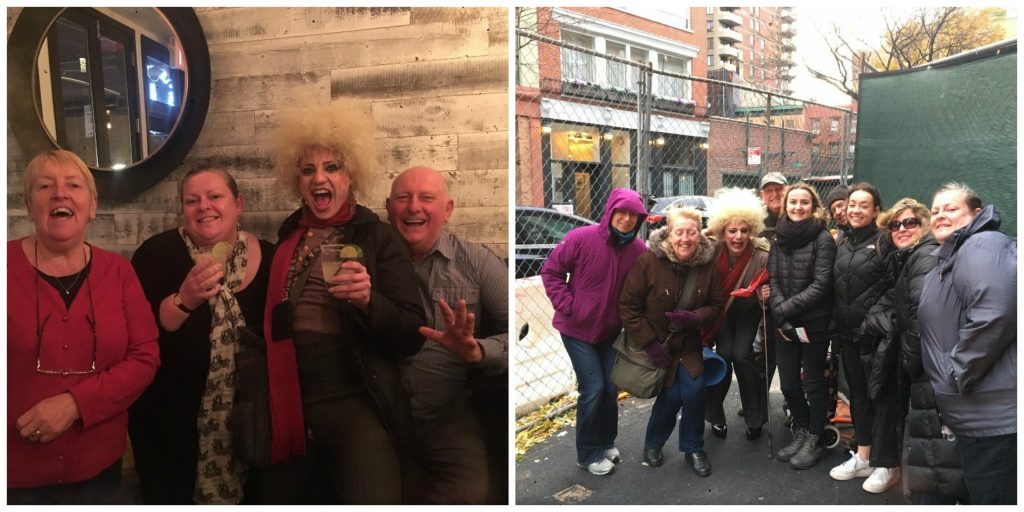 Q: Who is the experience best suited to?
A: It's a really mixed bag tbh. Anyone with an open mind and open heart. I love people with open wallets especially. Basically anyone interested in some intrepid off road city touring- and those wanting to do something TRULY unique. Also- you know- you should be ok with a drag queen. And sex. But who isn't these days.
Q: What would you say is the best part of the experience you offer?
The cheap drinks that we find along the way. I have a rule – if I can't afford it neither can you! So I try and find places that offer cheap drinks! And you know- the thing people often say they love the most – is that it's very moving. People often cry in some bits. Everyone knows coming in that it'll be funny – what people aren't expecting is that they'd be so touched. That means a lot.
Q: Are there any funny customer or drag queen anecdotes you can share with us?
A: My personal favorite was one day I had a strike of inspiration and started asking passers by if they'd ever been arrested. One woman – late 30s, great blow out, cute partener looked at me wide eyed and said "Yes". The bf looked at her in shock – she apologized to him and said she'd never told him. So I discovered that she'd been arrested for skinny dipping which didn't seem so bad until I made her tell us that it was in a town fountain which was frankly- well- slutty! She spent the night in the lock up. As she left the bf was looking at her in a new way and I told the group we'd just witnessed the start of a break up – which you don't get on every tour! Lol!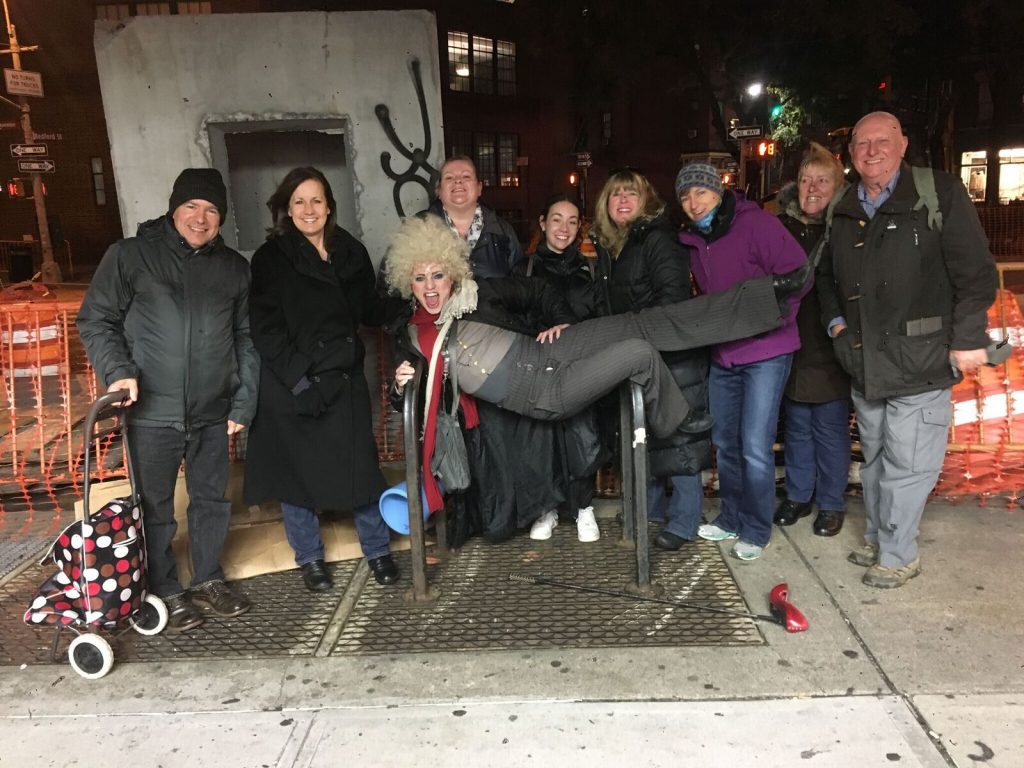 Q: What's next for Dream Queen Tours? Any plans?
A: World domination!! Actually I'm developing a food tour which should be launched in a month or two. Fun!! And more comedy! I love comedy. And maybe a boyfriend. Who's rich. And a top. If anyone knows of anyone please send em my way… GCxxx
Thanks Glace for taking part in our Expert Interview. We had a 'hoot' learning about the tour and are looking forward to adding your food tour in the near future! Evie from our team was lucky enough to take part in the tour and you can read her experience here.