Xperience Days Teams Up With The 52 Weeks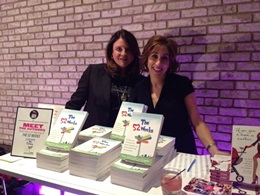 Here at Experience Days, we strive to get people out there enjoying life, whether that's doing something extreme, finding a new hobby or becoming a tourist in your own town. It made perfect sense to team with The 52 Weeks, a book for women who want to shake things up a bit and really start living! Here's a blog post by authors Karen and Pam about the exciting book launch they organised at a MORE Magazine event.
"There is nothing like receiving a gift you don't expect. That's how we, the authors of The 52 Weeks, felt when Experience Days agreed to team with us for our book launch at MORE Magazine's annual Girls' Night Out event held in New York City at the Dream Downtown Hotel. The event, featuring makeovers, cocktails and fashion drew over 250 attendees.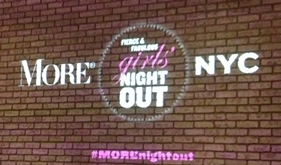 The 52 Weeks: Two Women and Their Quest to Get Unstuck, with Stories & Ideas to Jumpstart Your Year of Discovery (Skyhorse Publishing, November 2013) is about our journey to try one new thing a week for a year — from test driving sports cars to target practice at a shooting range to ballroom dance lessons — and how anyone can start making changes in their lives and shake things up. Teaming with Experience Days for the event made sense: if doing new things is a big message of the book, then let's work with the nation's leading experience gift company to make it easier for attendees to get out of their comfort zones! Offering a special discount to try something new was an added bonus for event attendees. Each gift bag included the special offer from The 52 Weeks and Experience Days.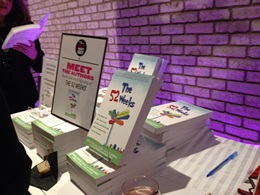 As we mingled at the event and signed books, we were not surprised to find many women who were feeling like we did at one time and could relate to our story: we were two friends who found ourselves in a state of stuck and needed to get out there again. We had checked off many of our major life goals — career, husband, children, friends – but had lost momentum. We knew we had to do something about it.
The 52 Weeks was one of three books featured that evening and we mingled with many, many women who are restless and want to make changes in their lives. We had such a great time talking to everyone. We have no doubt many will be soon taking dance lessons, racing sports cars or honing their culinary skills – courtesy of Experience Days!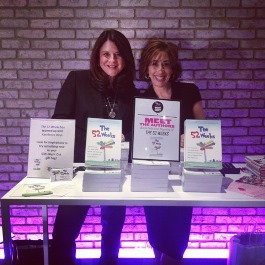 So get inspired, get going and get unstuck! See you soon!
The 52 Weeks: Two Women and Their Quest to Get Unstuck, with Stories & Ideas to Jumpstart Your Year of Discovery (Skyhorse Publishing, November 2013) is available online and everywhere. Through personal anecdotes and interviews with top experts, Karen and Pam show readers how achieving small goals can give you a renewed sense of accomplishment and how you can keep growing, learning and moving forward at any age. Includes stories from Karen and Pam, a chapter for everyone, and helpful worksheets, visuals and inspiring ideas to get you started! The book features expert advice from doctors, therapists, CEO's, and even a poker diva! Available in stores everywhere and online November 2013."