Father's Day Gift Ideas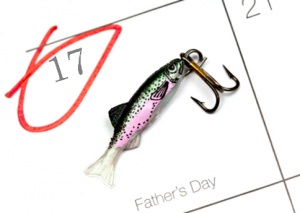 So, it's that time of the year again – Father's Day. Every year we try to be organized and plan what gifts to buy, but every year it sneaks up on us until we run to the shops in panic-mode. What can we buy that shows dad how much we care? What present will portray our gratitude? And most importantly, what gift can we give that is original and memorable, and will be treasured for a long time? Despite your best efforts reflecting on this, it's easy to draw a blank – and there's only so many 'World's Best Dad' mugs or neck-ties you can buy without it becoming impersonal!
Here at Experience Days we are firm believers that the best gifts are personal. Anyone can place an order online and have a new gadget shipped to an address. The best gifts – and the ones that will be cherished for years to come – are gifts of your thought and effort. Making something yourself shows that you have put a lot of time into a present, whether it's baking your dad a cake, making him a card, or even putting together a video or photo montage of some special moments. But if you are not the creative type, or just want to go one step further with your gift, experience day gifts can make for the perfect present. Here we have put together a selection of fantastic gifts to suit all different dads, whether they like exploring and the outdoors or are more partial to a comfortable seat and a relaxing afternoon!
If your dad falls into the 'Daredevil Dad' category, what about pushing the limits of his courage and surprising him with a flying lesson? You can't beat the feeling of soaring high in the sky and leaving all your worries thousands of feet below. If you want your Father's Day gift to be remembered forever, then this may be THE gift to get! http://www.xperiencedays.com/Flying_Lessons.html
If your dad is a 'Car Mad Dad', then why not spoil him with a fantastic driving experience this Father's Day? Getting behind the wheel of a Ferrari or Lamborghini is sure to stick in his mind for a long time, and with a wide array of driving experiences to choose from, you can't go wrong.
http://www.xperiencedays.com/Race_Car_Driving.html
If your dad is more of a 'Relaxed Dad', and enjoys nothing better than kicking back in a comfy seat with a cold drink, why not take his hobby to the next level? A dinner or lunch cruise is the perfect relaxing afternoon, whilst still being exciting and special enough to be memorable – who wouldn't want to spend the day on a boat, admiring the stunning views and enjoying cocktails and dinner? Check out the range of dinner and lunch cruises available here.
http://www.xperiencedays.com/Dinner_&_Lunch_Cruises.html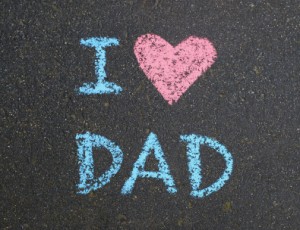 And for those fathers who categorize themselves as 'Foodie Dads', why not let them explore their culinary passions with a wine tasting course, or some cooking lessons? Whether your dad is a beginner in the kitchen or has always been the family chef, there really is something for everyone. And if your dad wants to try out his new cookery skills on you, well that's fine too! Have a look at the fantastic options available here. http://www.xperiencedays.com/Food_and_Wine.html
But most of all, it's important to remember than spending time with your dad on Father's Day is sometimes the best gift he can receive. Simple things, such as going for a walk in the sunshine or having a nice lunch together to re-connect will make your dad feel loved and special. And if you have another gift to give him on top of that…well that's just a bonus!