Last Minute Gift Ideas for Christmas
Christmas is just around the corner and with that in mind I'm sure a few jolly stocking filler ideas would go down a treat, and even better, gifts for under $50! Oh, and did we mention that these can be sent via email straight to your inbox? Saving you all that hassle of getting to the shops, or that worry of the package not coming time. So, whether you're looking to send someone to a unique experience, or want to spend a day with your loved one doing something special, Experience Days can provide just what you're looking for.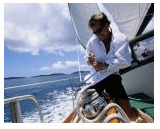 Sailing Around the San Francisco Bay
The first gift idea that could be in Santa's stocking this year is a sailing trip around San Francisco – a whole two hour introductory session providing you with a brilliant start to a sailing future. Although the certificate is catered for one sailor-to-be, at $45 it's a steal and the beautiful yacht can definitely be enjoyed by your loved ones too. Dig out those boat shoes and climb aboard the stunning boat alongside five other lovers of the sea. Anchors away!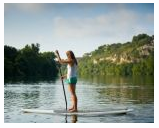 Fort Laurderdale Paddleboarding
Love water sports? Love being outdoors? Love unique sports? You will love this new watersport, invented for surfers that craved being in the water, even when the waves weren't quite in their favor. A fantastic $45 experience that will have you gripped to go paddleboarding again.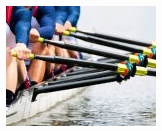 Introduction to Rowing on Lake Sammamish
We've all tried out those gym rowing machines, and I'm sure in the New Year some of us will religiously make a resolution to get back in that seat again but why not try it out for real? A three hour introductory course for $42 (far less than a gym membership… and more enjoyable) will have you counting your rows and effortlessly gliding through the water in no time. Ok, maybe not effortlessly, but you'll soon have that rowing rhythm perfected!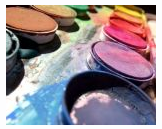 BYOB Painting Class in New York
Paints, paintbrushes and your own alcohol all for $45, a brilliant way to learn something new and enjoy a two hour painting class along with other keen artists. Whether you're looking to work on that natural artistic flare and practice your paint-brushing skills, or you're hoping to learn a new skill, this is experience is great for anyone. To top it off you get to keep your painting… a fantastic memory from your highly enjoyable painting session.
Merry Christmas and a happy New Year!