Best Christmas Gifts Under $100 for 2013
With Christmas just around the corner, we all know how much of a strain the gift-buying can be on the wallet. Luckily for you, on Experience Days there are countless activities and experiences you can purchase for less than $100, without compromising on excitement and originality! In this post, we've put together our top picks of experiences under $100, so you can stop panicking about what to get and start enjoying the holidays!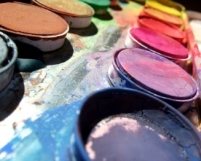 For the crafty types, we've got some great arty experiences that are sure to get the creative juices flowing! Try the BYOB Painting Class in New York for an art class with an extra twist, or a Pottery Lesson in Los Angeles for those who like to try something a bit different. These experiences make great gifts for mum, whether she's looking to indulge in a new hobby or you simply think she'd love to give it a go! Have a look at the Art Classes category on Experience Days to see the full list of creative activities, which are all under $100.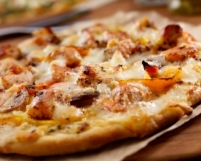 If you're stuck on what to get Mom and Dad, you can't go wrong with an exciting, informative, edible food tour! All under $100, most of the tours are priced for two people, so you can't go wrong. Choose from locations all over the country, so whether it's the Boston Pizza Tasting Tour you go for, or the Boulder Beer Tasting Tour, you're sure to find something your parents will just adore. Food Tours are increasingly popular, you learn interesting facts about your city, the expert guide will give you all the inside information you need to impress your friends, and of course you also get to try some of the local delicacies! Check out the full list of Food Tours to find one in your area.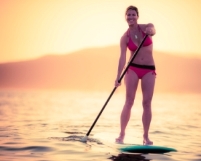 Paddleboarding is a relaxing, enjoyable sport that would make a perfect gift for brothers or sisters, or anyone who loves the ocean! Why not treat someone to the Biscayne Bay Sunset Paddleboard Tour? For an hour and a half you will blissfully paddle through the calm water while the sun dips below the horizon, a truly unforgettable experience. If you're looking for a lesson rather than a tour, the Charlotte Paddleboarding Lesson is a great introduction to the innovative sport, sure to get anyone hooked. A great gift for watersport enthuasiasts, you can try Paddleboarding for as little as $40!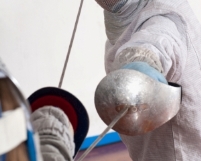 If you have a friend or relative who just loves to try new things, a Private DJ Lesson and Mentoring Session is bound to be something they haven't tried before! Learning from the pros in New York or California, you'll get the absolute best tuition possible. For those who like to get out in the world being active, a Fencing experience would be the ultimate gift! An age-old sport, fencing is exciting and energetic, leaving you buzzing to try it again. Try the Introduction to Fencing Lesson in Dallas for a one-month pass to classes, or the Los Angeles Intro to Fencing Classes for four hour-long classes, because one session just won't be enough! Once you've finished your classes you're bound to want to carry on, it's just too addictive. So give the gift of sport this Christmas, and introduce someone to an activity they'll love.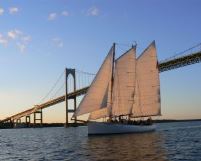 Perhaps you know someone who is a lover of the ocean, and want to get them something that allows them to get back onto the open water and enjoying their favorite hobby! We have countless water experiences, from Schooner Sailing to Kayaking activities, there's something for everyone to enjoy. If you're looking for a gift that actually gets you in the water, try the exciting new watersport flyboarding! Also known as jetpacking, this crazy activity has you flying high above the water, propelled by powerful jets attached to your body, what could be better?! For those who prefer to enjoy the water from a safe, dry distance, how about a whale watching trip? Observe these magnificent beasts in their natural habitats on board a stunning sail ship, or how about a spot of Dolphin Watching in New Jersey? Great gifts for lovers of the sea, there's loads to choose from for under $100!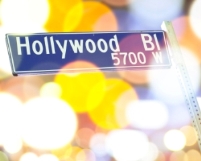 One of the most popular experiences we offer is a city tour, you just can't beat the enjoyment of discovering unknown secrets of your hometown, finding secret spots and spending time with your loved one. Mostly priced for two people, you get to spend a day walking, cycling or cruising around a tourist destination, learning fascinating information and enjoying a great day out! For under $100 you could take a Historic Hollywood Walking Tour, sipping classic drinks whilst learning about the famous stars who live and work there. Maybe you're looking for a family outing in your local town, and for a fantastic $90 you can take yourself and three others on a Mississippi River Sightseeing Cruise aboard the stunning 1983 classic Island Queen riverboat. Plenty of choice for spending a day exploring, learning, and having fun!
That's our comprehensive list of some incredible experiences under $100, sure to make the holiday season slightly easier this year. So breathe a sigh of relief, head to Experience Days and choose your special Christmas gifts!