Experience Gifts For The Holidays
If you're stuck looking for the perfect Christmas gift for a family member or friend, why not give them the gift of experiencing something new with one of the great lessons we offer!

With so many experiences available, from pottery classes to Trapeze lessons, picking our top 5 holiday gift ideas was tough, but below is something for everyone to get their teeth stuck in to!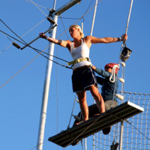 Trapeze Lesson – Austin
Price: $75
Performers flying through the air on the trapeze has always been one of the most spectacular acts at any circus show, and now you too can learn some of the death defying moves too! During the two hour lesson in the heart of Austin, you will be shown all the basics including how to perform some tricks making this experience the perfect Christmas gift for any thrill seeker!
Experience Includes: Short on ground lesson, start with some basic flying skills on the trapeze, chance to be caught in mid air. View all Trapeze lesson experiences.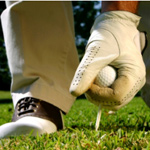 Golf Lesson Philadelphia
Price $90
Whether you are a complete beginner or a seasoned weekend pro, this great golf lesson from a PGA professional will, without doubt, improve your game! The lesson takes place on the States largest all weather course and uses digital video analysis to improve your swing technique. If you know someone looking to reduce their handicap or getting started with golf, this lesson will make a great Christmas gift!
Experience Includes: Expert PGA Professional coaching, video swing analysis, course is all weather and open year round. View all Golf lesson's and experiences.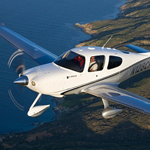 Introductory Flight Los Angeles
Price $140
This is the perfect Christmas gift for any budding pilot you may know with the chance to learn to fly a Cirrus light aircraft. Soaring 5000ft above the beautiful scenery surrounding Los Angeles, the expert instructor will teach some of the basics during the 30 minute flight. With a minimum age of 14, this great introductory lesson can be enjoyed by almost anyone and is guaranteed to be an unforgettable experience.
Experience Includes: 1 hour experience with 3 minute flight time, learn some of the basics of flying a light aircraft.
View all flying lessons experiences.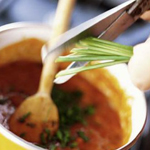 Cooking In New York For Two
Price $230
This three hour cooking class for two, held by acclaimed chef Karen Lee, is a great way to treat a loved one this holiday season and maybe get to go along and enjoy the experience yourself! Throughout the class, Karen will let you in on some of the secrets to becoming a great chef and will pass on the culinary skills to dazzle your guests at the next dinner party you host.
Experience Includes: Fresh, organic produce selected by Karen Lee, learn and help to cook a delicious meal, sit down and enjoy your creation. View all cookery classes.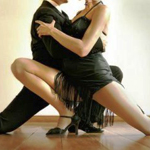 Private Dance Class-San Diego
Price $72
This great 1 hour private dance lesson for two people is a great way to learn to dance with a friend or loved one. The instructor will focus all his attention on you as they guide you and your partner through the steps of any style of dancing you choose. So whether you choose the Waltz or Salsa, you are sure to enjoy the time spent with your partner on the dance floor.
Experience Includes: One hour private lesson, distraction free setting, 14 styles of dance to choose from.
View all dance lessons.
And there we have it, our top five lessons we believe would make great Christmas gifts. With a mix of both thrilling and the more relaxed experiences, there is bound to be something for everyone to enjoy that they may not have thought of doing themselves!