Boston Sightseeing Walking Tour Staff Review
For Bostonian locals and visitors alike, I highly recommend joining Boston CityWalks for an entertaining and educational tour around this great city. I happened to be the only person booked onto the tour when the day came, but instead of cancelling and rescheduling, I got a private tour from Boston CityWalks founder Alan Maltzman himself! This is a true testament to their dedication as a guide company, and I knew I was in for an excellent experience.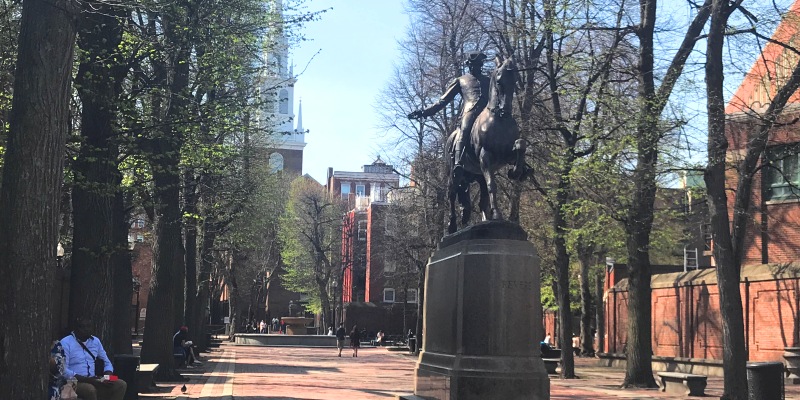 Meeting outside the Old State House, Alan started by explaining how awful the British were back then, and the story of the famous Boston Massacre (this was mostly in the 17th century so I didn't take it too personally). What did I learn from this? Don't shout 'Fire!' around a group of armed guards…
Rather than walking in silence between each site then stopping for the 'tour guide' spiel, we walked and talked at a leisurely pace through the main streets and down the cobbled lanes of Little Italy; it was more like taking a stroll with an old (and highly knowledgeable) friend than a guided tour. It was easy enough to ask questions as we went, and I was very interested to learn that Samuel Adams not only didn't start a brewery and name it after himself, his face doesn't even feature on the label!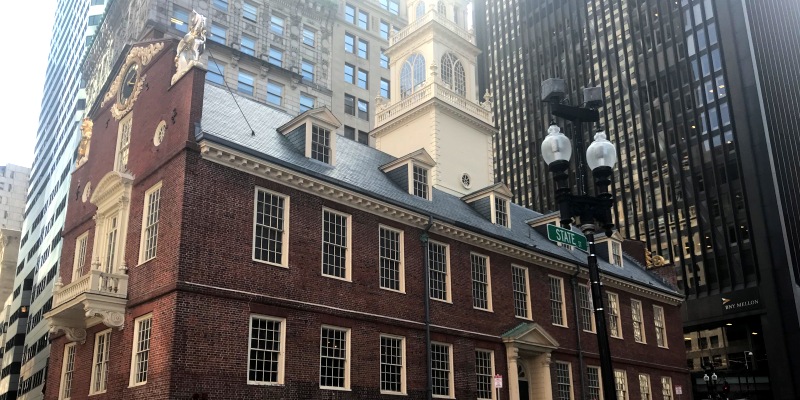 The face is in fact that of Paul Revere, whose house we stopped by on the tour, amongst the beautiful artisan bakeries and pastry shops of Little Italy. Heading into the Old North Church, we timed it just right to catch a talk from one of the staff about the history of the church, and the events of April 1775 that led to a great defeat of the British Army.
On our way to the waterfront we stopped by the Copp's Hill Burying Ground, and had a peek at the 'Skinny House' opposite – supposedly built by a spiteful son to block the view of his brother's home. The waterfront boasts stunning views across to Charlestown and Boston Logan International Airport, plus some very nice real estate that I could quite happily see myself living in (should I ever win the lottery).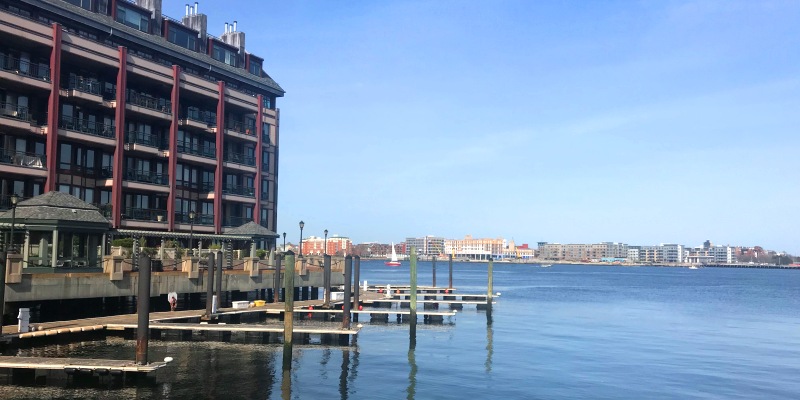 Unfortunately that brought us to the end of the 2-hour tour, but I can't thank Alan enough for taking the time to show me around, despite the minimal group size. I learned a lot about the history of Boston and picked up loads of tips for places to eat, easy ways to get around, and points of interest to visit, so this experience is great if you're looking for a walking tour of Boston that has a little bit of everything!