Boston Trolley Tour Staff Review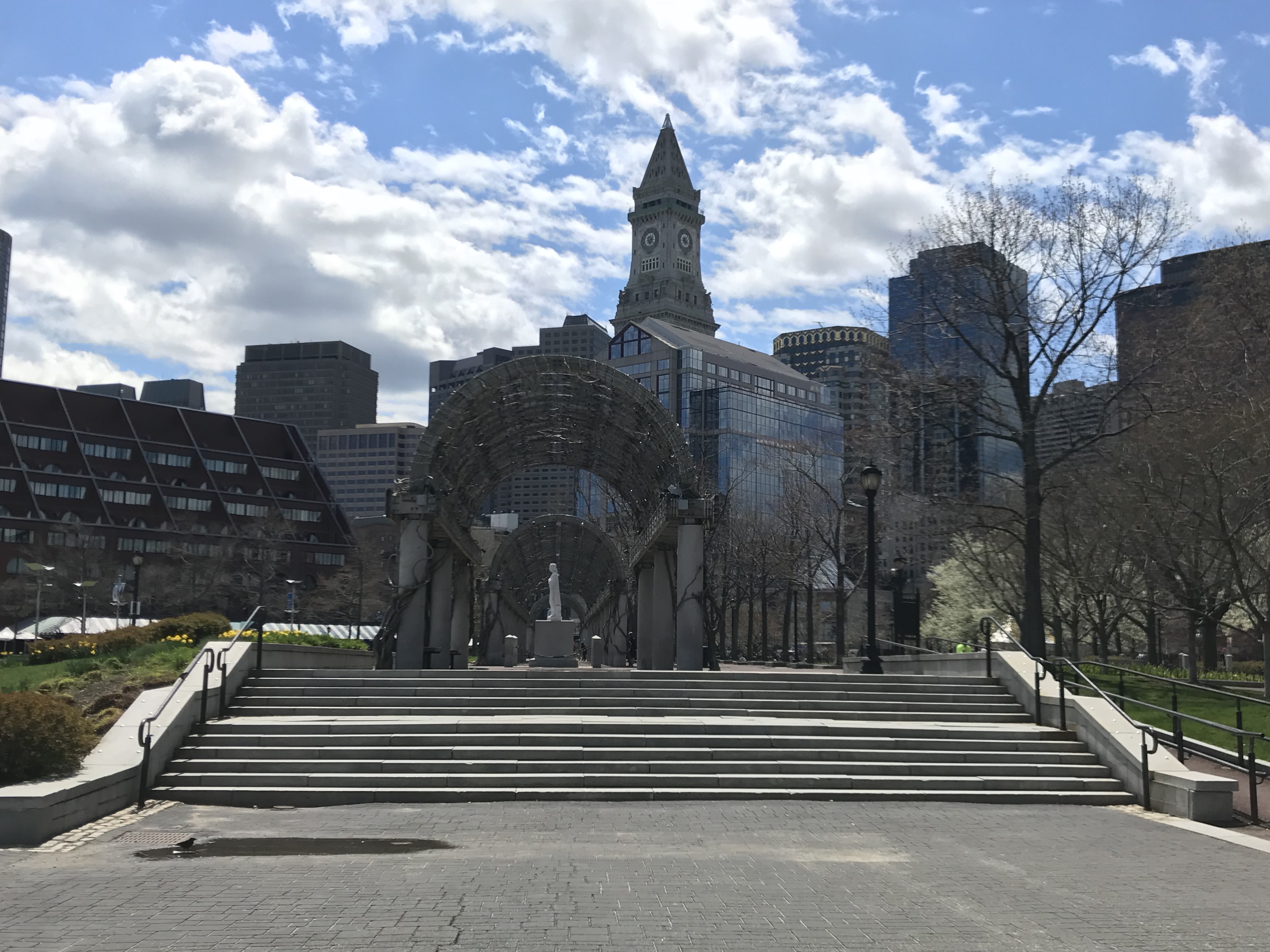 Back in November 2016 I joined Old Town Trolley Tours for a ride around Washington DC, meaning I knew what was in store when I booked my ticket for the same experience in Boston, MA. These aren't your average bus sightseeing tours, these are well organized, well executed, informative journeys with entertaining and educating drivers who are clearly passionate about their city. It being my first time in Boston, I couldn't think of a better way to learn my way around!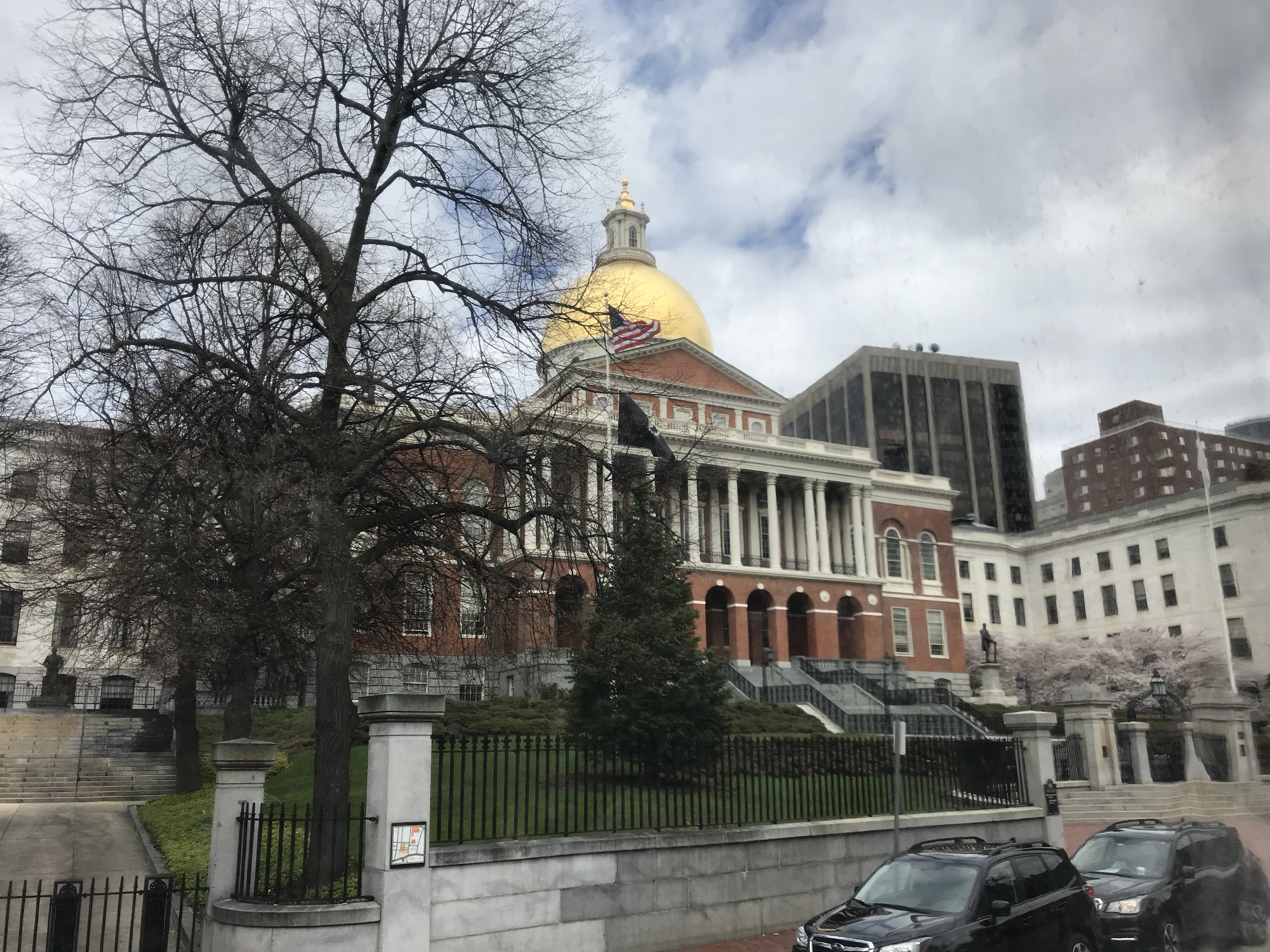 The tour is hop-on hop-off, so I found the stop closest to my hotel (number 6) and headed there bright and early. My first driver was Townie, and because I was early, the only other passengers on board were a young couple from China. Townie informed us that the trolleys depart each stop every 15 minutes, and the whole circuit takes around 2 hours, so you can easily do the whole route and make time for various stops.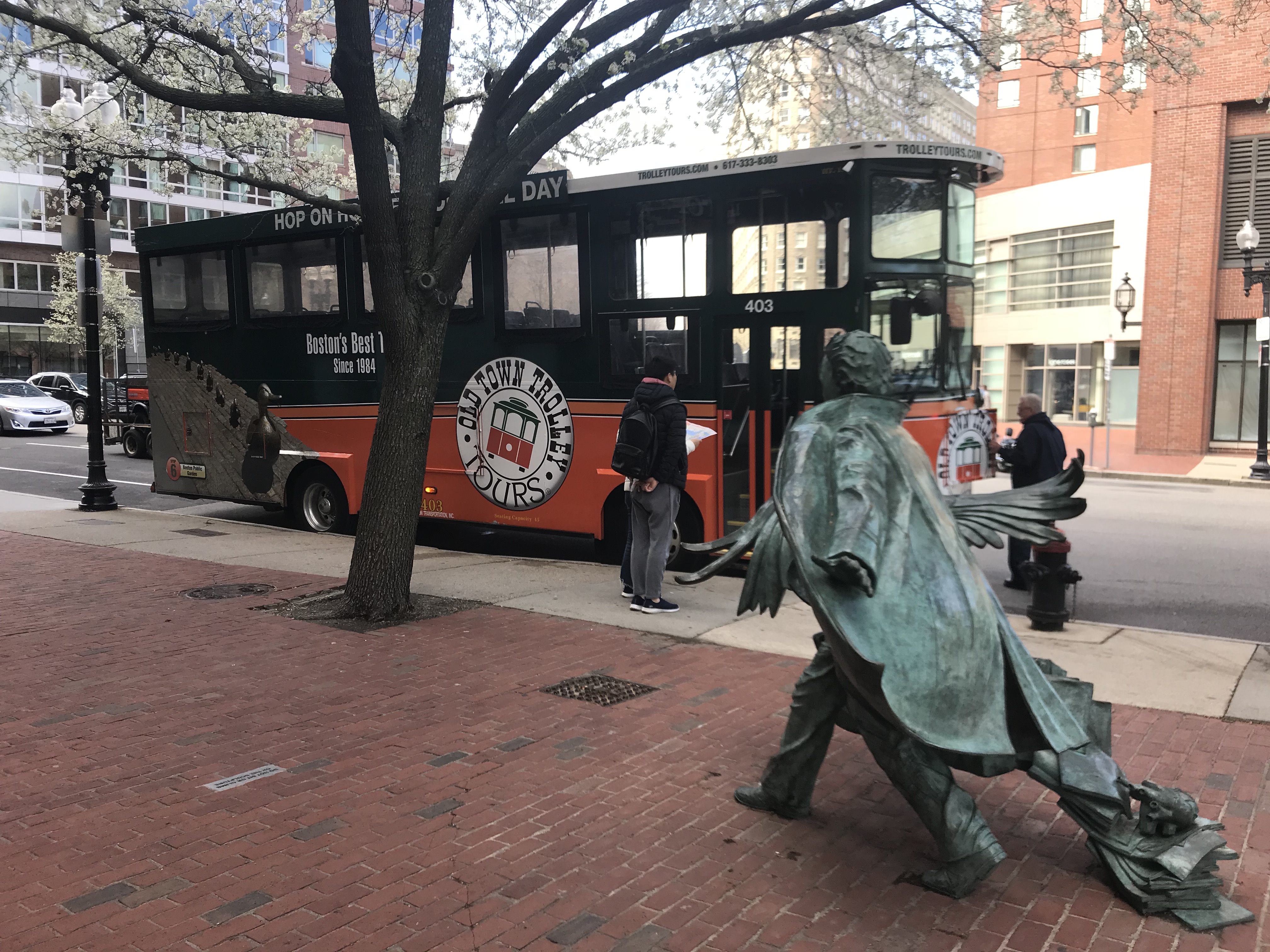 The best part about Old Town Trolley Tours is the constant narration from the driver. At no point did Townie (or any of the other drivers) sound like he was reading from a script; the history, fun facts, and the local knowledge flowed effortlessly as we meandered through the streets. I won't list every landmark we went past (mainly because there are far too many to remember, even with my note-taking), but highlights included Boston Gardens, the Cheers set, the beautiful Trinity Church built in 1877, and Hancock Tower, the current tallest building in Boston. Between stop 8 and 12 we passed through South End, the Berklee College of Music campus, and Fenway Park, home of the Boston Red Sox.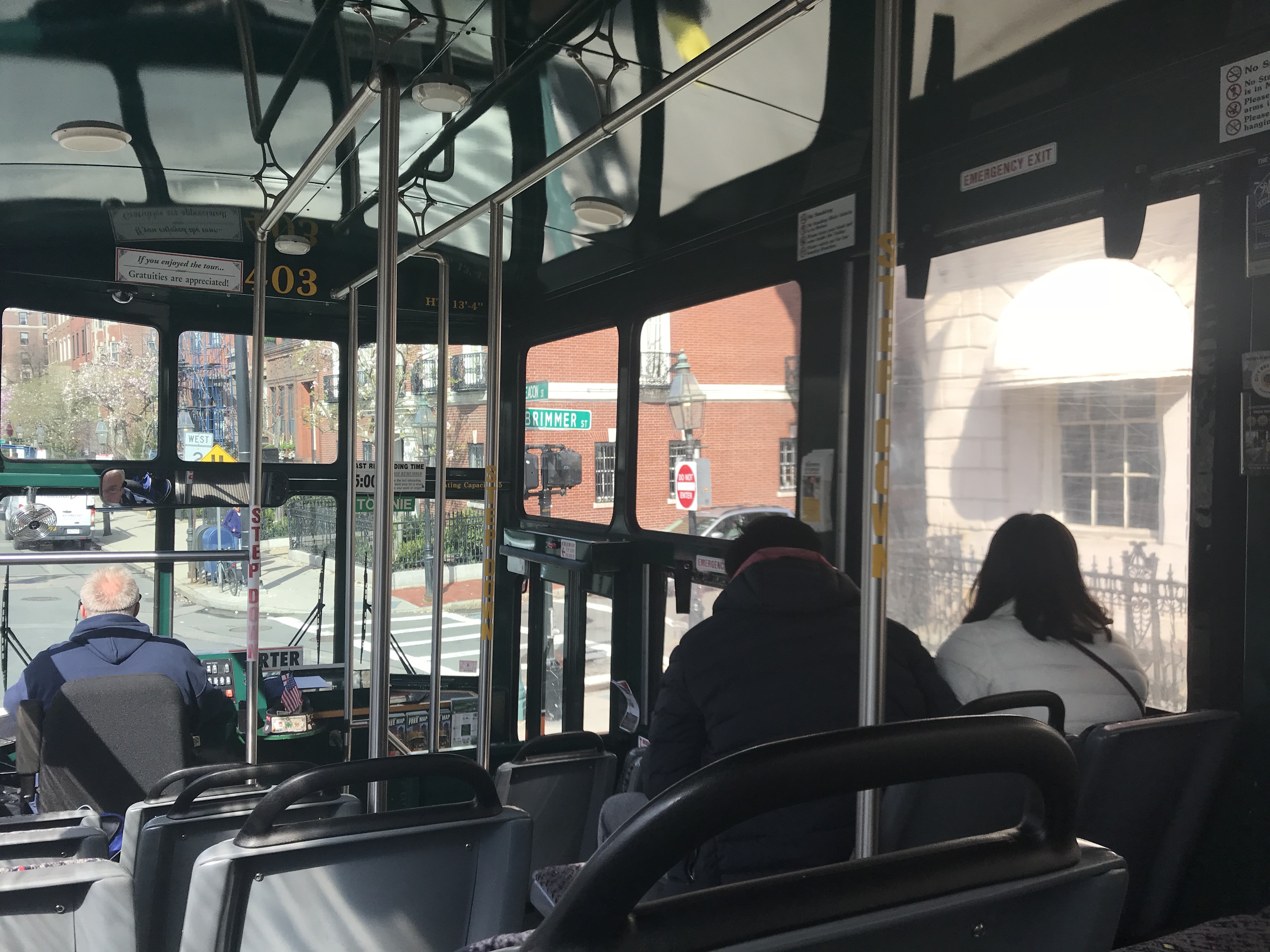 I decided to get off at stop 13, the Massachusetts Institute of Technology, and walk to Harvard University to hang with the smart kids. This walk took about 40 minutes so I took the subway back, which Townie had kindly explained how to use. Back at MIT I boarded the trolley once more, this time with Regan driving, and headed on past the original home of NASA, across Longfellow Bridge, and through the Financial District for stops 14 and 15. All this trolley riding had worked up an appetite, so I disembarked at stop 1 and had some fish tacos at America's oldest tavern, the Bell In Hand (http://bellinhand.com/).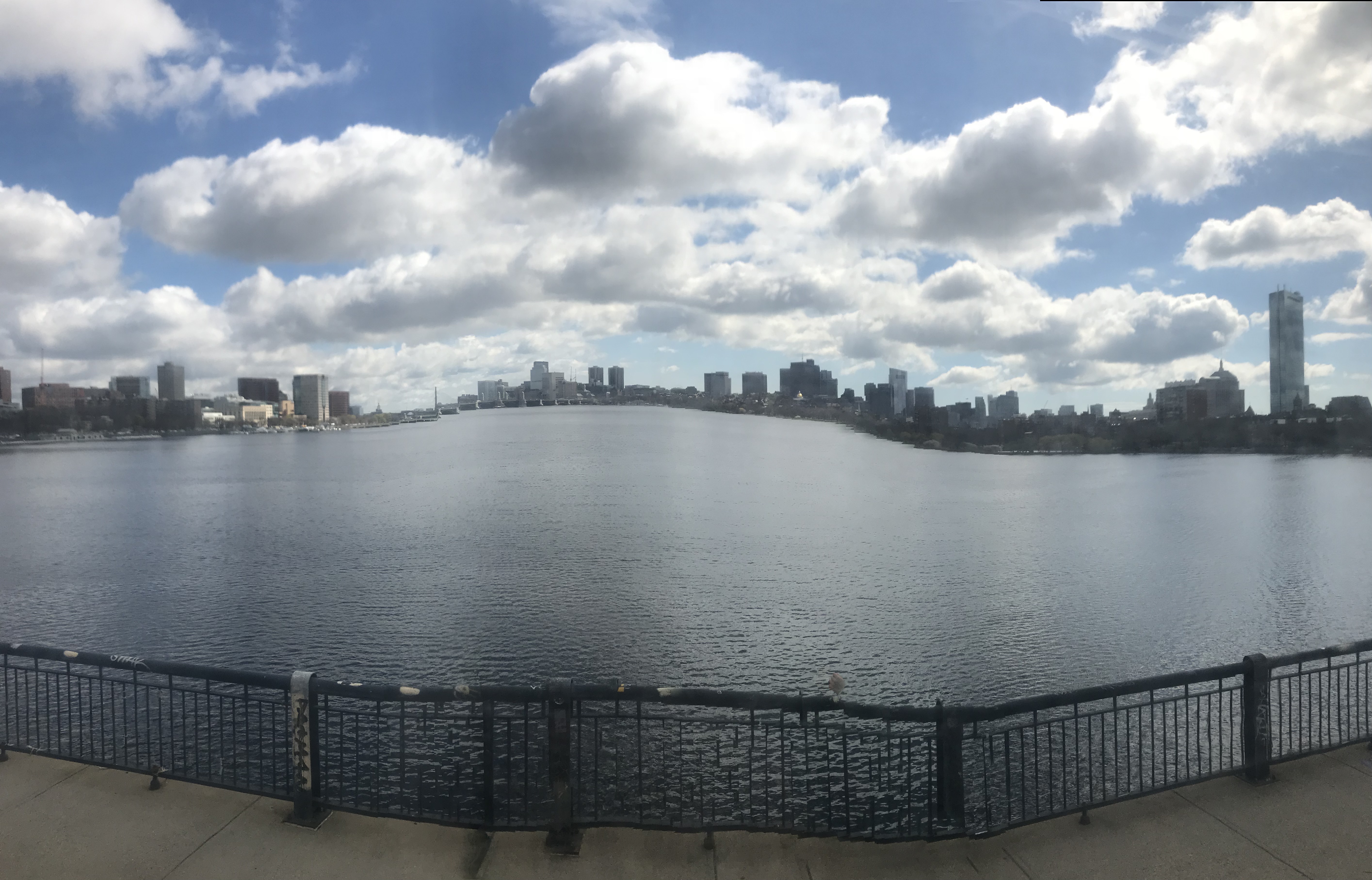 Onwards! My third and final driver of the day was Kelley, who proclaimed he had just turned 65 and was offering his finest 'I-don't-give-a-sh*t' tour, much to the amusement of everyone on board. It was fascinating to see the change in passengers throughout the day; from a quiet Chinese couple in the morning, to young families at midday, to slightly inebriated locals in the afternoon – this experience was clearly an institution rather than a tourist gimmick.
Choosing to do the Trolley Tour on my first day in Boston was definitely a great idea, as it gave me load of ideas to occupy the rest of my stay, and meant I learnt Boston history from a true Bostonian rather than a guidebook. Whether you're new to Boston or have lived there all your life, the Old Town Trolley Tour is a must-do that's guaranteed to stick with you!