Exciting New Culinary Tours!

We've added some exciting new culinary tours in recent weeks, so we've written this blog on great gift ideas for friends and family and why they are definitely something worth trying. From beer brewing in Austin to cocktail culinary tours at Union Square, you're sure to find something utterly unforgettable. These culinary gifts are perfect for anyone who's passionate about discovering the origins of different foods and drinks and what it takes to create the perfect dish or beverage. There are even more to choose from online, in locations across the country, so why not start your culinary journey today and try one of the many food and drink tastings, masterclasses and food tours!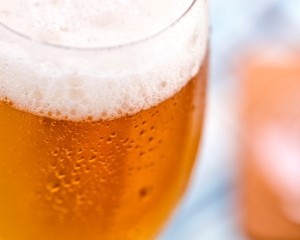 The Craft Brewery tour gives you the unique experience of spending the afternoon learning all there is to know about beer brewing (and tasting of course!). Beer brewing is a lot more complicated then people think; you'll be fascinated by the whole process of where the nations most favoured beers come from. Throughout this awesome tour in Austin, you'll be guided by one of the experts, and get to taste some of the best beers in town. Discovering more about the different distinct flavour accents beer can have, you'll learn a lot about such a simple yet loved beverage and the history behind it. Beer flavour differs depending on where the beer is brewed and this experience is unique to Texas!
If you have always wondered about the process in which beer is brewed, origins of the hop and want to learn more exciting trivia facts about beer – then this is the experience for you! You'll be budding with knowledge in no time and really learn to appreciate what good beer tastes like. This is a great group activity to do with friends or family or even great as single gift to a friend, no matter what the occasion.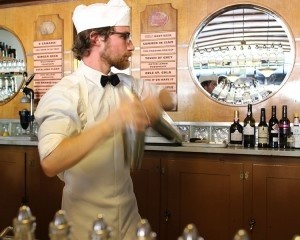 Culinary tours are great ways to discover exciting new and/or traditional foods around town, and what better place to do it than in San Francisco! Being a great place for delicious food and drink, this culinary tour will take you to some of its most famous neighborhoods around San Francisco. You'll learn about their most famous historical dishes, and get to try the all the food of course! This experience will open your eyes to a huge variety of gourmet indulgences, and is also a great way to meet other foodies.
The tour will begin with you meeting your guide and the rest of the group. You'll then be escorted around town on your two hour culinary adventure, discovering true San Franciscan local foods and interesting facts about day to day food loved by the nation. This experience is a great gift for any foodies out there, and is suitable for any occasion. Whether the recipient is a beginner in the kitchen or a master chef – this food tour will inspire anyone to try something new!
Mission District Culinary Tour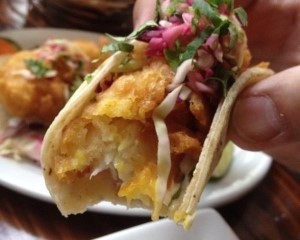 This culinary tour is the perfect gift for anyone who has a passion for trying new foods. Whether they are an aspiring chef or simply want to discover more about different food and drink, this culinary tour is a great experience to participate in. You'll be visiting the areas' best eateries with an expert tour guide helping top up your knowledge of various food cultures, origins and history.
Whilst on your tour you'll get to choose and enjoy two appetizers, an entree and a dessert – so you sure won't be leaving hungry! Strolling through the most renowned neighbourhoods of San Francisco, this is a great gift activity for a group of people as well as individuals new to the area.
Union Square Cocktail Culinary Tour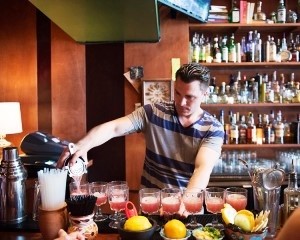 On this unique cocktail culinary tour you'll discover all there is to know about making the perfect cocktail – and boy is it a lot more complicated then you might think! Cocktails are fun and exciting drinks to make (and consume!), so what could be better than taking a tour around San Francisco's Union Square to discover the best cocktails in town! Guests meet at Hotel Serrano before heading on the drinking tour of a lifetime You'll be guided through the huge range of ingredients that can make up the perfect cocktail, led by cocktail mixology experts who have years in the industry. 
The Union Square cocktail culinary tour will get you learning about San Francisco and it's cocktail culture, discovering interesting facts about cocktail making, and San Francisco itself. This gift is perfect for anyone who wants to explore cocktail ingredients, history and the making of the 'perfect' mix.
That concludes our blog on the latest food and drink tours added to our offerings, but there are hundreds more to choose from online if you like the idea, but need more inspiration for the perfect gift. Gourmet experiences are often overlooked as gift ideas, but when you think about it, who doesn't love food?!