Experience Race Car Driving
Race Cars Built To Experience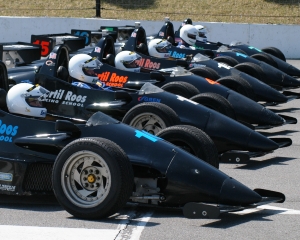 Some cars are made to cruise; others are made to drive. When people say they 'drive' their car, they really mean that they 'go for a drive' in their car. It's a subtle difference, but an important one…
Racecars are designed to be driven. Their engines are tuned to work under stress, their brakes work best when hot, and they corner best at speed. And the road is no place for them.
To try a racecar for yourself or to gift one to a friend, you need to get to a track and take a few lessons. It will be a thrilling experience, whichever type of car you choose.
Racecars look different – they are lower, leaner and a whole lot meaner; they sound different – they growl and sometimes even spit fire from their exhausts. It's true, non-combusted fuel sometimes re-ignites resulting in the distinctive flame you see on raceday.
And don't expect creature comforts. If you were to select a pro formula racing or formula 2000 race experience, there's no air-con, no trunk, not even space for a passenger: just you and the car.
Formula 101 racecar driving in Harrisburg and Formula racecar driving at the Phoenix international raceway feature similarly stripped-down machines, and guarantee maximum thrills.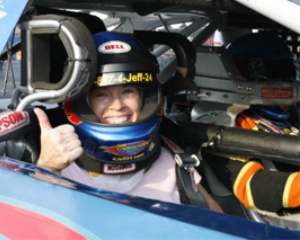 Perhaps the most recognizable racecars are the NASCAR stock cars; based on production cars, these machines look a little like the model on your drive, except of course they can top out at 200mph!
For the ultimate in high-octane thrills we would suggest you consider Indy Car driving experiences. Known to be the fastest racecars out there, Indy Cars are the ultimate speed freaks.
If you know someone who dreams of owning a supercar, or who just wants to drive fast, driving experiences such as these are guaranteed to please.
There are even race days for fans of one type of car; so if they like Ferrari, they can drive one; if they love Corvette, they can drive these too.
And if their fantasy extends as far as imitating the driving skills of British special agent James Bond, there's even a 007 Experience, during which they can learn high-speed manoeuvres. Racecar driving experiences: Licensed to thrill!