Expert Interview: Birds Eye View Helicopters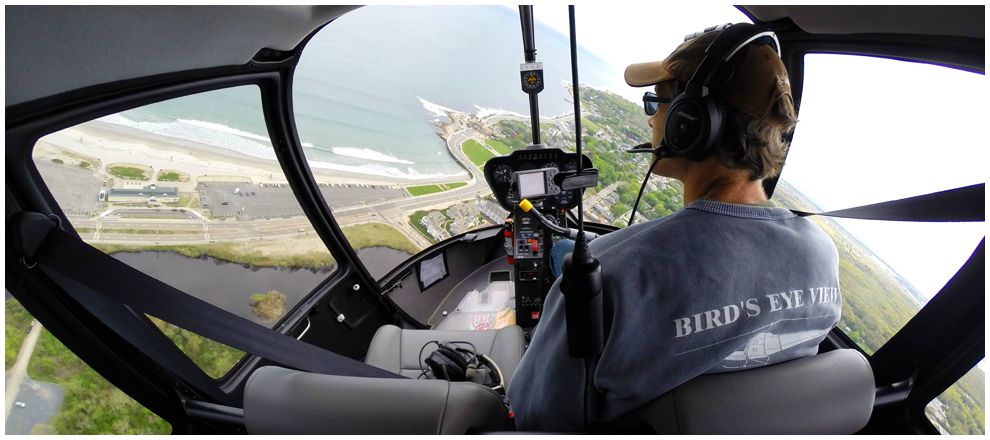 We had a lucky opportunity to talk to Birds Eye View Helicopters. This awesome company offer helicopter tours around Newport, Rhode Island. Birds Eye also specialize in aerial photography, giving tourists a chance to capture the beautiful and idyllic scenery through an expert lens. Read on for more information about the history of the company and all the exciting details of the experience.
Please can you tell us a little bit about the history of how Birds Eye View Helicopters began?
I earned my commercial helicopter license in 1988 and began to develop my aerial photography business photographing real estate, construction progress, and boats. In 1994 I earned my Flight Instructors license and began teaching 3 to 4 students a year with a leased Robinson R-22 Helicopter.
In 2000, I bought an existing helicopter business, based in Westport, MA with several contracts including "Deer Count" flights and many helicopter ride venues, air shows, festivals and fairs.  Over the next several years we have continued to expand Newport helicopter tours, showing both tourists and locals alike, the beautiful shorelines, the mansions of Newport and much more.
The other core part of our business is aerial photography. In addition to doing our own photography, we regularly fly other professionals and amateurs alike, covering everything from Breaking News to boat races and real estate activity. We are currently in our 15th season doing our scenic tours and have over 25 years specializing in aerial photography.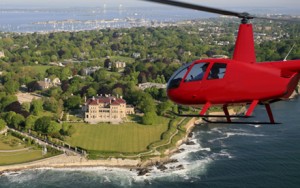 Have you always had a passion for helicopters? Where did that passion stem from?
I took my first helicopter flight with my father at the age of 8 at the BIG E Fair, Springfield MA in a Bell – 47 (The "MASH" helicopter). I began flying regularly at the age of 14, with my Dad, and developed a tremendous love of flight. I received my private airplane license at age 17. My first helicopter lesson was in 1987. I immediately became obsessed with helicopter flight and all the exciting aspects of it; the unlimited freedoms of movement, exceptional visibility, slow and low flight all were intoxicating to me.
Helicopter flights look like an incredible experience! What is it about flying in helicopters that you enjoy the most?
Flying in helicopters allows me to fly lower and have greater visibility.  My favorite photo mission is capturing boats and regattas. The key to photographing a sail boat race is to get as close as possible so that you can get the right angle but to stay far enough away to not disturb the air going into the sails. Most of the time on these shoots we are flying only 100 feet over the water.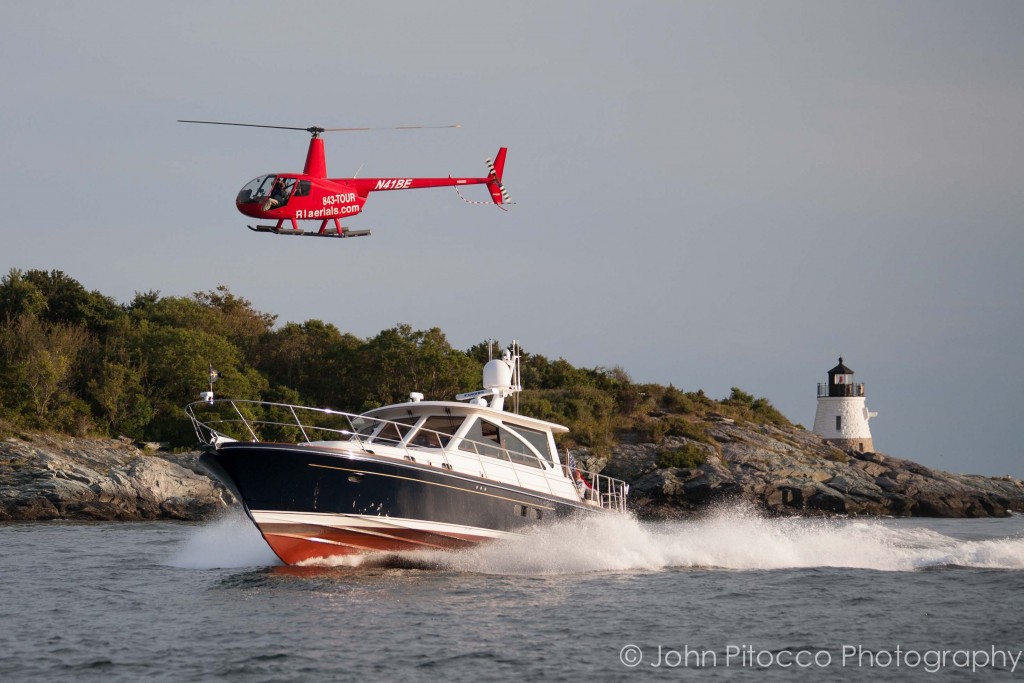 That sounds so exciting! What makes your Helicopter flight experiences different for your customers?
We offer a variety of tours flying over one of the most beautiful coastlines in the country!  People visit Newport from around the world and our tours offer them the best view in a short amount of time.  We have a small helicopter, seating three passengers, which allows everyone to get a perfect view on their private tour. On our tours, everyone gets a window seat!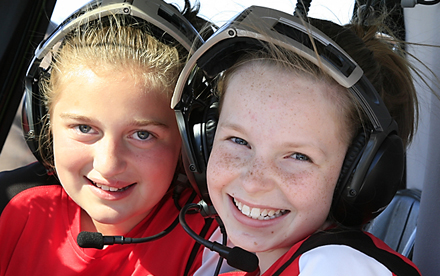 Would you say your experiences are suitable for everyone? (EG. Do you often get people who have never flown in a helicopter before? Or is it mainly experienced fliers?)
Most of our passengers have never flown in a helicopter before and some have never been up in the air at all!  We have passengers of all ages fly with us and they all enjoy the adventure.  Everyone gets a headset and can talk to each other and the pilot.  After an easy take-off, the helicopter levels out and it's a very smooth and relaxing experience. It's similar to being in a car, just up a little higher.