Competition Time: Chocolate Hamper Giveaway!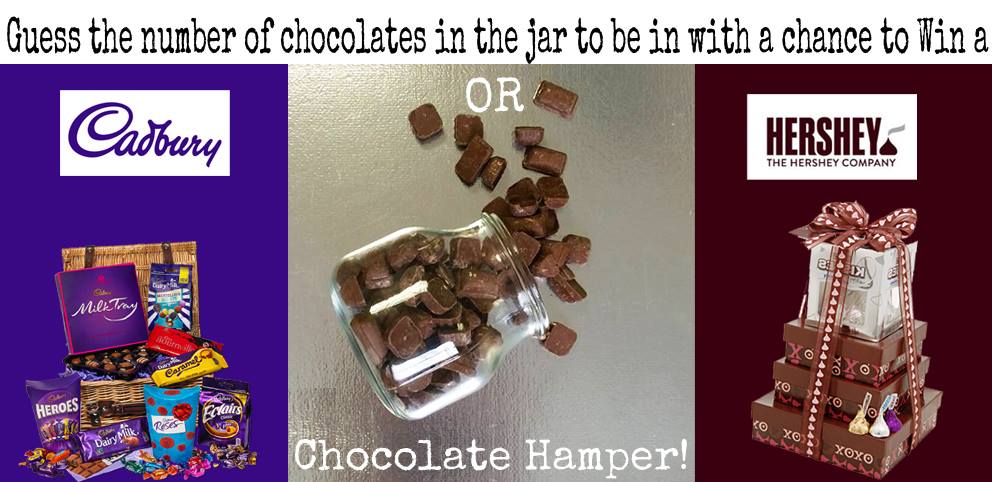 It's that time of the month again, competition time!
As we all know, winter is coming..
Here at Experience Days, we have been thinking of the best foods to indulge in during the winter months and we have chosen our favourite, chocolate!
If you agree, you're in luck as we are giving away some chocolate goodies for 2 lucky winners.
If you are UK based, we are giving away a Cadbury chocolate hamper, filled with all the Cadbury essentials.
If you are US based, we have a lovely Hershey Kisses Chocolate Tower to tend to all those chocolate cravings.
To be in with the chance of winning either of these delicious chocolatey prizes, all you need to do is guess how many chocolates are in the jar from the picture above.
Enter by heading over to our Facebook page and comment on our Competition Post with your guess and include CADBURY for UK entrants or HERSHEY for US entrants.
The winner will be chosen at random on Monday 28th September, 4pm UK time and 11am New York time.
Good luck and get guessing!