Expert Interview with Chicago Food Planet Tours!

This week at Experience Days, we have been chatting with Chicago Food Planet Tours! This awesome company offers culinary tours around Chicago, that focus on showcasing the best cuisine in the area! They currently offer food tours focusing on the culinary delights of Chinatown and on the very best of local cuisine. Read on for all the details…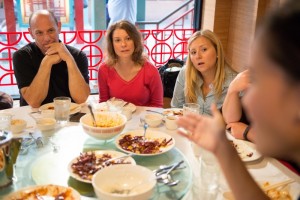 Please can you tell us a little bit about how Chicago Food Planet Tours began?
Chicago Food Planet Tours began in 2006 as a way to help show locals and tourists where the best off-the-beaten-path food stores, restaurants and ethnic eateries in Chicago are located. We also set out with the goal of incorporating historical, architectural and cultural commentary and anecdotes as well.
Sounds great! Chicago must have a huge variety of cuisines available, which would you say is the best?
Being a world-class city has its advantages, one of them being we have a plethora of cuisines available to citizens of Chicago.  A few that standout include Mexican/Latin, Polish and Chinese.  But Chicago also has its "local" cuisine created and adopted by locals over many years.  This cuisine includes signature dishes like deep-dish pizza, Chicago-style hot dogs and Italian Beef sandwiches.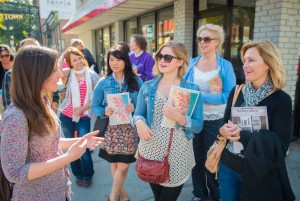 Deep-dish pizza would be my first choice! So, what makes Chicago Food Planet Tours different and enjoyable for your customers?
We were fortunate to put food tours on the map in Chicago in 2006, as the first and only culinary and food tour experience of any kind. Since then, we've seen a lot of food tour companies come and go. We've always stayed true to our core mission; that is, to highlight the best communities off the beaten path, away from downtown, where locals live, dine and eat.  Our commitment to fostering incredible relationships with Chicago's premiere food artisans and vendors, along with a focus on high quality and value, continues to separate our business from the myriad of Chicago options and keeps our customers loyal and happy.
Would you say your experiences are suitable for everyone?
Chicago Food Planet Tours are designed and available for all age groups and fitness types.  We believe that as food is in fact eaten by everybody, our food tours should also be enjoyed by anybody, regardless of size, age, background, etc.  Currently we see about half of our customers coming from the Chicagoland area and the rest are visitors or international tourists.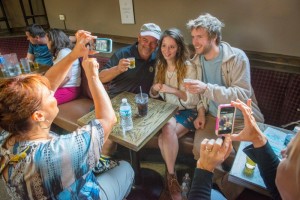 It's great that your tours are accessible for everyone! Finally, what would you say is the best thing about your job?
Running a business is about processes, products and people and we're fortunate at Chicago Food Planet Tours to have the best staff and tour guides in the business. This makes running our company a sheer joy, we are surrounded by like-minded, caring and outgoing Chicagoans. We strive to have great products and processes, but they are meaningless without a great team motivated to provide the highest quality and value food tours available.
Thanks so much for taking the time to talk with us! Chicago Food Planet Tours sound temptingly tasty…  
All photographs are copyright of Chicago Food Planet Tours.