Expert Interview with Chesapeake Sport Pilot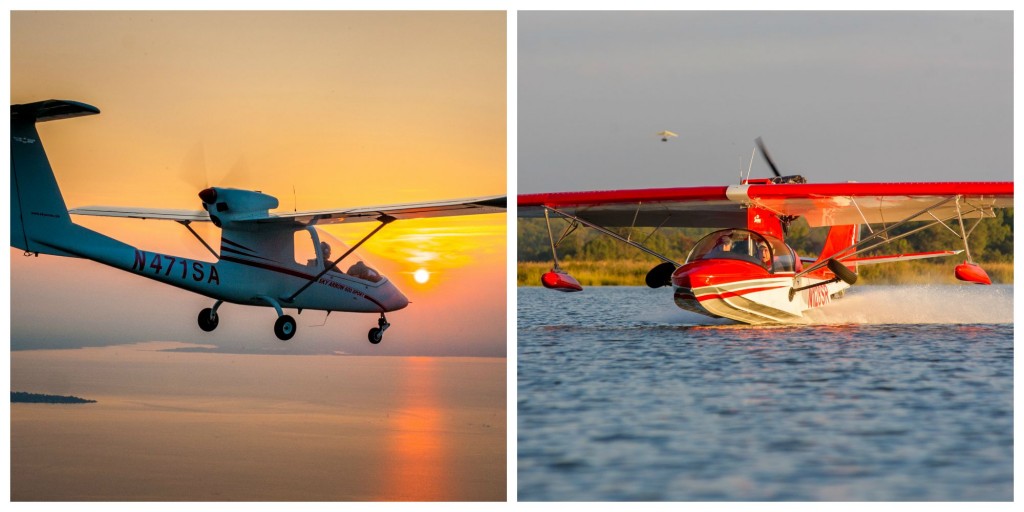 Here at Experience Days, we were lucky enough to have the exclusive opportunity to interview Chesapeake Sport Pilot! This awesome flying school offers a range of flying lessons in the Annapolis area of Chesapeake Bay, Maryland. Find out all about this great experience in our Expert Interview, including some very exciting  exclusive news!
Can you tell us a little bit about how Chesapeake Sport Pilot all began?
Chesapeake Sport Pilot began 8 ½ years ago, when a group of pilots decided to get together and open up a flying school.  Being pilots themselves, they were extremely excited about the prospect of offering a high quality flying school where people in the area could come and learn to fly.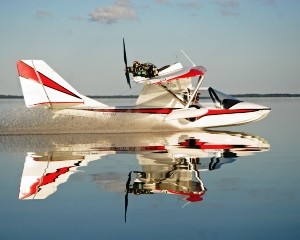 I see you offer flying lessons in seaplanes! Can you tell us a little bit about what flying in these exciting machines is like? 
A seaplane offers all the fun of boating and of flying! It is an extremely unique experience, very few places in the US offer flying lessons in a seaplane. The main difference between flying a seaplane to a regular plane is that you fly much lower to the water. You actually get to experience taking off and landing in the local rivers, so you really get to witness the countryside from the low viewpoint of the seaplane.
Our Seaplane flights are only available May through to late September, as after this the conditions can be much too cold.
It sounds fantastic! I bet learning to fly a plane is an incredible experience, whether in a regular plane or in a seaplane. Can you tell me what you think the best thing about learning to fly with you is?
Everyone has a great time when they come and take part in a flying experience with us. It's a lot of fun and a great achievement! That's our main aim; we want everyone to come along and have a chance to experience flying!
Have you got any exclusive news you would like to share with us?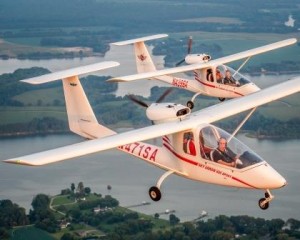 We have recently launched a new type of flying lesson that we are very excited about. It is a Formation Flight lesson, look out for it on the Experience Days website soon!
We had a lot of people who wanted to take their flying lesson with a friend. Up until now that has been impossible because all of our planes are training planes and they only have 2 seats, one for the pilot and one for the instructor. So, we decided to launch our Formation Flight lessons! This means that two people can learn to fly together at the same time, but in separate planes! It is an amazing experience for two friends to go into the sky and fly alongside each other, definitely recommended!
That really must be an incredible flying experience! So apart from the amazing lessons you offer, what else makes your flying lessons different?
I think the main difference is the quality and passion of our instructors, they have all had a huge amount of experience in the air. We have retired and active professional pilots and even instructors who have flown in the military, some still do!
We also offer very unique experiences, for example the seaplane and formation lessons aren't something you can find very easily elsewhere.
Would you say your experiences are suitable for everyone?
Yes! No matter what our customers goals are, whether they are seriously interested in learning to fly or just want to experience it as a once in a lifetime adventure, they will have a good time. We get a lot of local people coming to fly, who want to learn the skill and see their home from a unique viewpoint of the sky. Lots of our customers take our lessons as part of a special occasion celebration, for example as a birthday gift.
And what a great gift a flying lesson would make! Thanks so much for your time; it has been great talking with you!