Hot Air Ballooning

I don't know about you, but whenever I spot that first Hot Air Balloon of the year it gives me this excited feeling that summer is on its way, and we can finally say goodbye to those long dark miserable evenings and welcome in the warm summer nights, full of barbeques, evening drinking and best of all outside activities!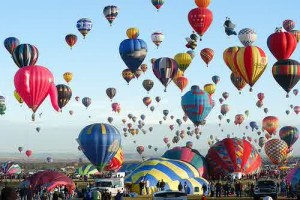 Here at ExperienceDays.com were all for summer activities, with Hot Air Ballooning being one of our top choices for summer.
Whether you're the one going up in the balloon and soaring over the crowds below or, your one of the spectators staring up in awe as you watch the balloons gracefully fly overhead, the experience from both perspectives is spectacular.
With Hot Air Ballooning becoming ever more popular, many of the States are now hosting their very own Hot Air Balloon Festivals.
New Jersey recently held its 33rd Annual Quickcheck Balloon festival, which see's hundreds of individuals attending to watch over a hundred balloons of all shapes and sizes ascend into the sky!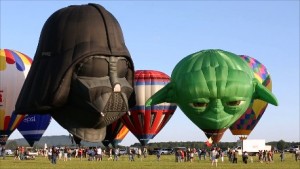 Taking to the skies this year we saw Yoda and Darth Vader from Starwars, BabyBlue and Baby Dino to name but a few. Quickcheck is always searching for new and exciting special shaped balloons to add to its display, making it an extremely fun visual experience!
http://www.wsj.com/articles/going-up-new-jersey-hot-air-balloon-festival-draws-crowds-1438110805
Great Chesapeake Balloon Festival held in Easton Maryland, is a new balloon festival, having just hosted its third annual event which saw a record number of guests attend. We're expecting the event to continue to grow and you never know it could become the next Albuquerque!
http://www.stardem.com/news/local_news/article_9cccbaa0-fb3a-51fb-8947-eb7e9b345c8d.html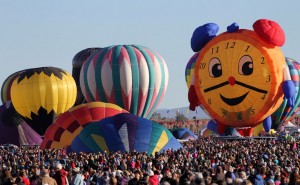 Talking off Albuquerque If you're looking for a ballooning event on a larger scale then Albuquerque International Balloon Fiesta will not disappoint! Every October over 750,000 individuals flock to New Mexico to attend this incredible event!
The surreality of 500 balloons taking to the sky all at once is absolutely breath-taking for both first time visitors as well as annual attendees. The display continues to get even bigger and more elaborate every year! The event now hosts its very own balloon glow, this is where all of the balloons ignite their flames at the same time and light up the balloon from within, creating an amazing magical display!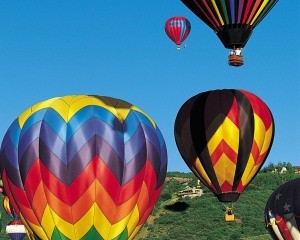 But if New Mexico is too far for you to travel to, and your now green with envy of all the people soaring off into the sunset, not to worry, as we have up to 70 Hot Air ballooning experiences all across America!
Whether you're looking for a ride in Kansas, Las Vegas, New York, or Denver, we've got it covered! Check out all the Hot Air Balloon experiences and locations we offer.
http://www.xperiencedays.com/search?keyword=hot+air+balloon
As you take to the sky you will be able watch the picturesque scenery float past you as you admire it from a completely different perspective. These experiences offer you the chance to discover first-hand the thrill of riding in a Hot Air Balloon.
We offer balloon rides at both sunrise and sunset to ensure that you get to experience the beauty of the landscape at its absolute finest.
Our Ballooning experiences serve as a great day out, as a celebratory occasion or gift.
Happy Flying Everyone!