Expert Interview with Michael – Fit Tours NYC.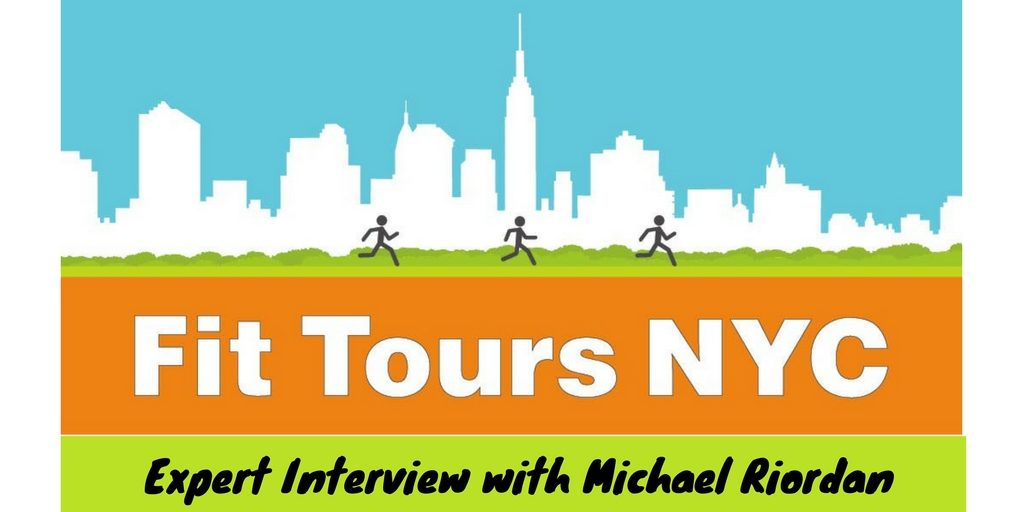 We caught up with Michael Riordan – the man behind one of the Big Apple's most distinctive sightseeing tours – and heard his take on fitness, civic pride and customer satisfaction. Read on to find his favourite new workout and learn why there's a Fit Tour for everyone.
How was Fit Tours NYC founded?
As a Certified Personal Trainer and Native New Yorker, I wanted to offer travelers a superior experience to working out alone in the hotel fitness center, so I got myself licensed as an official NYC Sightseeing guide and Fit Tours NYC was born!
What inspired you to create these unconventional 'tours' of NYC?
Whenever any of my business traveling clients returned from a trip they'd complain that they never got to see anything but a conference center and the hotel room. Knowing that many visitors to the city must have felt the same, I created workouts that would allow fitness minded travelers to enjoy the most scenic parts of my beloved city!
What's your favourite workout?
Wow! That's like asking a parent which is their favorite child! I enjoy all of them, of course! I will say that our newest workout, The Central Park Core Tour, which we just introduced this Spring is great because it involves balance and strength training as well as sight-running
What sort of customers do you get? 
The majority of our guests are tourists but we do also get some New Yorkers looking for an active and educational excursion in their own town. Ages vary greatly, but generally between 25 -55. All of whom are mindful of their health and wellness
What do you wish to share with every customer?
An amazing active and healthy experience! Central Park is incredible and can be overwhelming so we provide the guidance and history of the best parts while exercising.
What would you say is the best thing about your Fit Tours?
The fact that we deliver a lasting memory by combining the passion that our guests have for being active with their desire to explore. We often hear how coming to New York City was a lifelong dream for many of our customers and joining a "Fit Tour", whether running, yoga, or strength training, was the highlight of their trip. That's what the best thing about Fit Tours NYC is for me!
Is there anything you would like to add?
Fit Tours are great for people of all fitness levels and certainly not limited to elite athletes. We want to share being active in the Park with everyone! Don't worry about not running fast enough, we don't leave anyone behind and are always prepared for varying fitness levels, but if you're simply not a runner then join us for one of our Sunrise Yoga Walks. We have something for everyone!
---
We would like to say a huge thank you to Michael for taking the time to answer our questions. Click here to find out more about these awesome tours!