Great Gifts…Miami-Style!

Welcome to Miami, where the people are beautiful, the sun shines, and the music is always bumping. If you're looking for an amazing, perfect gift for the glam Miamian in your life, you've come to the right place. In fact, even if you're looking for a gift for a not-so glam Miamian, you're in luck. There are a few things that it's fair to say about lots of people from Miami, and we've compiled those… well, those stereotypes… into a handy little list of tips to help inspire you in your search for a great Miami gift! So read on, and find the perfect gift for your Miami friends and family!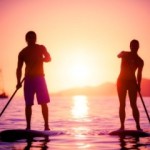 First of all, Miamians like to chill! We don't know if it's because they are so totally wiped out from all that beautiful sunshine, or they're exhausted from all the partying, or they've worked out too much, but Miami people relax, they really relax. If they enjoy maximum chillage, Miami-style, we recommend a spa day, a massage, or anything else that will aid their much-loved R&R.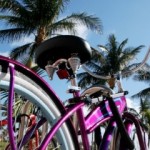 It makes total sense that the inhabitants of a city blessed with almost constant sunshine will be extra-interested in keeping those bikini bodies and abs all in-shape, firm and washboard. Miamians like them some health and fitness. If your loved one is the type to do yoga on the beach and is always drinking something that taste like grass, it's a safe bet that some new workout gear, a juicer, or a gym membership will go down really well. If they're outdoorsy, take a look at our Miami and Florida active experience gifts… they sound like the type who will love a new and exciting challenge!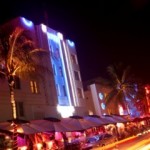 Miami is a straight up party-town. The clubs are always hopping, the DJs flock here, everything is sleek and bling and swag. If your friend/loved one is a party animal (like many Miami mamis and bros), indulge their wild side. If you can get 'em on the list  for Miami's hottest clubs, do that, but if you're not quite that connected, how about some gorgeous new threads to help them strut their stuff on the floor?
We would recommend that you maybe don't get them tickets to Disneyworld. Unless they are children; children will always want to go to Disneyworld. Kids don't even have to be from Miami… or Florida… or the States… for that to be an awesome gift.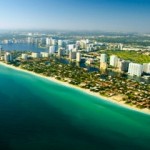 A nip or tuck? Well come on, it is the home of everyone's favourite plastic surgeons, Dr. Sean McNamara and Dr. Christian Troy. But fictional doctors aside, there are hella plastic surgeons in Miami. It's a big thing. We do not recommend getting this for someone unless you are 110% sure that it's something they would appreciate.
Do they like food? If they're from Miami, they like Cuban food. Take them for Cuban food. Actually no, forget them, take US for Cuban food…