Super-Sonic Seattleites…A Gift Guide!

Seeking something perfect for a Seattleite in your life? Lucky you, you've come to the right place – we're here with a list of helpful hints to help you get a great gift in Seattle. Of course, our first piece of gift giving guidance to anyone, buying anything, for anyone, from anywhere is to buy for the individual. Just think about them, and what you know about them, and what they like and love, and buy them something you know will make them happy. That said, you can always garner a little extra information and inspiration with the healthy use of a few harmless Seattle stereotypes and a little insider city-knowledge, so read on, and find out our list of dos and don'ts to help you choose the very best gifts for the Seattleites in your life!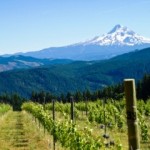 Don't get them an umbrella. No one uses them, even though one of the city's nicknames is actually 'Rain City' and it averages less than 60 days of sunshine every year. We don't know why, or what Seattle folk have against them, but umbrellas just don't happen in Seattle. If you don't want to cause your Seattle friends and family to stick out like a sore thumb in their hometown, steer clear of umbrellas as a gift. This should not be too difficult to do; being that umbrellas are not generally popular gift items. But just in case…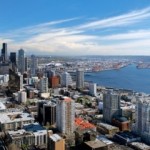 Seattle is a hipster zone. Being honest, most cities throughout the US are hipster zones these days, but Seattle has its own little hipster population, and if your friend or loved one belongs to it, you might want to take that into account when buying their gift. Do they hang out at places like Oddfellows or Bauhaus Books and Coffee? Then they may be hipsters. Whatever you get them, make sure it's something that hasn't become cool yet, but definitely will, so they can tell everyone they had it before it was mainstream. If you can't think of anything, vinyl or a polaroid camera is a pretty safe bet.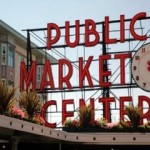 Seattle is a goooood city for music, and it's brought us some serious greats – Nirvana, Jimi Hendrix, the Fleet Foxes, the Foo Fighters, Pearl Jam, Death Cab For Cutie, and even Macklemore himself hail from the city. People from Seattle love their music. Impress them with tickets for a gig, or (a great budget option), music or merchandise from some of their favourite Seattle musicians.
This is the city that brought Starbucks to the world. That tells you a little something about the amount of coffee drinkers it's home to. If your Seattleite is a fiend for caffeine, get them a coffee-related gift. If you put a little time and energy into this, it will be amazing. Create a little coffee-lover gift hamper for them – include the best local coffees, a mug that is totally 'them', a moka pot, some gourmet cookies… You'll be in their highly-strung good books for a long time!