Happy Oktoberfest!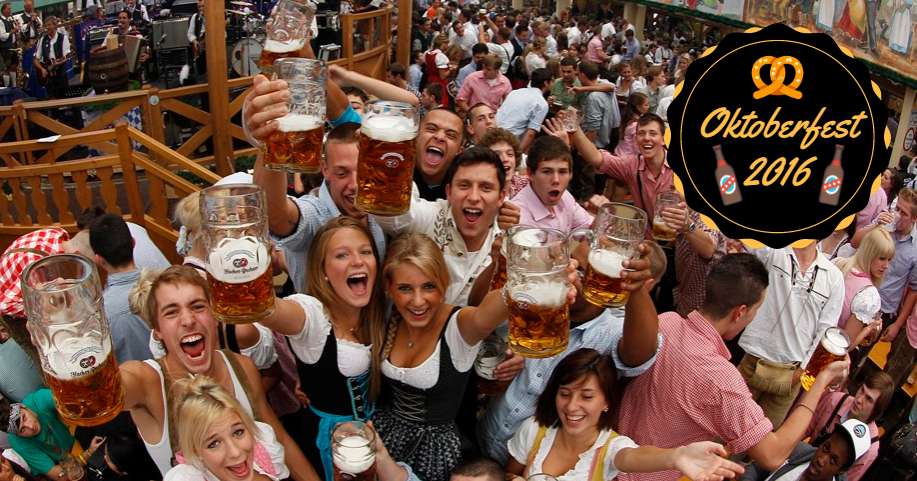 With Oktoberfest in full swing – here are some fun facts you probably don't know about this (now) globally loved holiday! Originating in Munich, Germany during 1810, this 206-year-old tradition is celebrated by over 6 million people each year – and that's just locals!

Oktoberfest was actually originally a wedding celebration for Prince Ludwig and Therese of the Saxe-Hildburghausen, and had nothing to do with drinking beer, let alone being centred around it! Oktoberfest is now celebrated worldwide, and the largest celebrating country outside of Germany is Canada – with over 1 million people dedicated to honouring this beer fuelled fest. Over twenty-two countries celebrate Oktoberfest nationally, including the Philippines, Vietnam, Chile, and even Poland.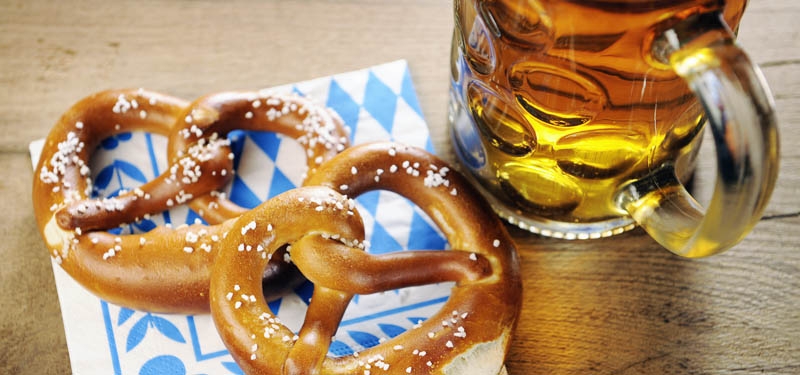 Various traditional Oktoberfest foods include: Hendi (roast chicken), Wursti (sausages), Kasespatzie (cheese noodles) and of course the typical large German pretzel! The national fest has only had to be cancelled 24 times – which out of 206 years is pretty good – especially since the only reasons it was cancelled was due to cholera epidemics and war, which can't really be helped.
The average fest day starts at 9am and finishes at midnight, leading to many large after-parties which consist of more alcohol, celebrating and partying throughout the night. Believe it or not, in the year of 1896, Albert Einstein helped with the setting up of the Munich Oktoberfest arena as one of the electricians! Another fun fact – the most beer mugs carried was by Oliver Strumpfel in 2013, when he managed to carry 24 full glass beer mugs for 40 metres! The classically iconic giant glass beer mugs were actually only introduced in 1892, and before that, all beer was served in huge stone goblets (imagine how heavy that must have been!).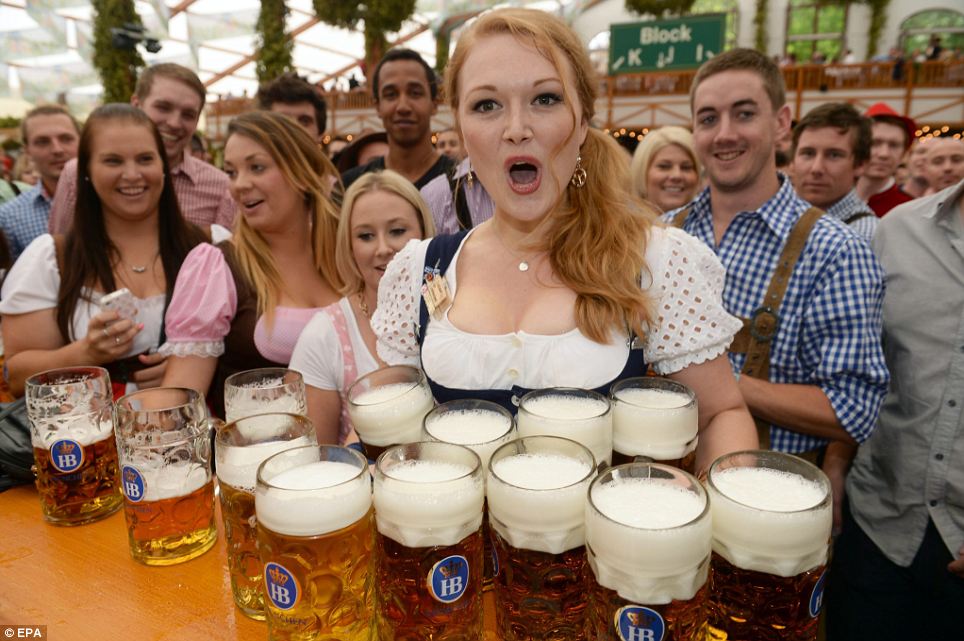 Are you ready to read what some of the strangest lost and found items have been over the years? Here are just some of them: 1300 items of clothing, 48 children (lost and then found), a couple of sets of dentures, a Viking helmet, an electric wheelchair and a set of crutches! Now that is a random list!
With locals dressing in the historic lederhosen and dirndl and playing traditional music, Oktoberfest creates a united atmosphere, bringing people together from all around the country to celebrate! Enjoy beer drinking, traditional foods and of course the unforgettable atmosphere!
Why not check out our beer brewing experiences, linked to each picture on this blog! Happy Oktoberfest!