New York Wine And Food Festival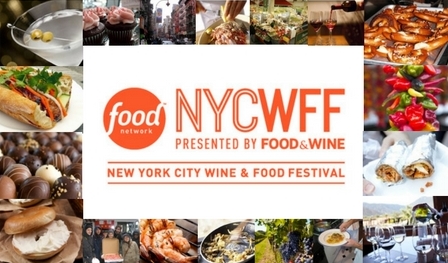 With the New York Wine & Food Festival finishing last week, we wanted to write a blog dedicated to you true foodies out there! The New York Food Festival is an annual celebration of everything to do with food – in true NYC style. This celebration is one for those of you who want to explore more of the gourmet world and discover new foods around the city.
With a huge variety of culinary tours, tastings and makings running in New York, you'll become inspired to treat yourself (or along with someone else!) to some of these – whether you prefer savoury of sweet. Try some of the best foods and wines around New York and discover the city's hidden culinary gems!
Tasting classes are great ways to learn about your favorite drinks and compare various flavours of beer or wine. Wine tasting is definitely a classic – learning about the different grapes, vines and harvesting methods to make red wine, rose and white wine and the differences between the all three! For those of you who prefer beer over wine, why not try a beer tasting and making experience, learning how different grains or fermenting processes can alter flavour and color of the beer.
Culinary masterclasses are the best way to get stuck in and really learn the fundamentals of any cuisine. Whether what you're learning to cook has hundreds of ingredients or just three – the process in how you make anything is highly important to creating the desired result. Learning how to beat, fluff, whisk and fold – cooking classes give you the unique opportunity to learn the fundamentals of various cuisines and delicacies from the professionals in the industry!
If you're interested in uncovering new foods and the history behind a number of famous and lesser-known establishments, why not choose one of our amazing food tours? You'll be taken around the city by an expert, unearthing each ingredient and flavor of New York's most loved cuisines. You can even take a friend and experience this together! A great way to spend an afternoon tasting, learning and discovering your own personal preferences and dislikes.
That concludes our New York City Wine & Food Festival inspired blog, but there are hundreds more culinary experiences available to choose from online. Perfect as a unique gift for tourists or a fun way to spend time with friends in the Big Apple, you can't go wrong with food and drink!