Interview with Boston Pizza Tours

We had the exciting opportunity to talk to Martin Elliott who is the General Manger at 'Boston Pizza Tours'. Boston Pizza Tours offer delicious guided walking tours exploring the historic neighborhoods of Bostons and the thriving pizza scene. We spoke to Martin about the history and future of Boston Pizza Tours, so carry on reading to find out more about the top rated Pizzerias in town!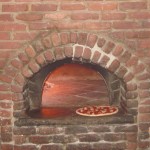 1) Please tell us a little about the history of 'Boston Pizza Tours' and how it got started?
 The idea for Boston Pizza Tours started in 2010 after a friend of mine had returned from a recent vacation.  My friend is a world traveler and a passionate foodie, and she could not stop talking about a great food tour that she had taken in NYC.  I was living in the North End at the time which is not only Boston's oldest neighborhood, but home to some of the city's very best restaurants & Pizzerias.  Being a history buff & Pizza lover myself I figured maybe I wasn't the only person who might enjoy walking Boston's neighborhoods, seeing the sights, learning the history, and of course tasting the delicious Pizza!  We started operating tours in 2011 and have enjoyed every single bite!!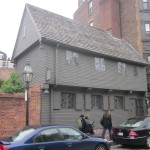 2) What is the best part of your Job?
Operating & guiding Pizza tours obviously comes with it's cheesy perks, but meeting new people every day is the best part of my job.  Here at Boston Pizza Tours we truly enjoy sharing Boston's rich history AND the city's best Pizza with our friends & guests.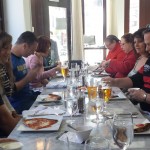 3) Do you have any news about 'Boston Pizza Tours' or exciting information or a story you'd like share with our readers?
In addition to our "Pizza & North End" and "Pizza & Historic Tavern" tours, for 2015 Boston Pizza Tours will be adding a new "Pizza & Freedom Trail" tour.  See and learn about all 16 Freedom Trail sites, as we mix in three of Boston's best pizza slices!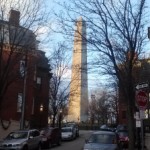 4) What do you think makes 'Boston Pizza Tours' experiences unique and special for customers?
Boston has an almost limitless array of tours & activities for visitors.  Some tours center on history, some center on food.  Boston Pizza Tours gives you both, and lots of it!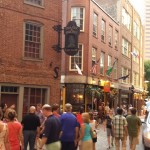 5) What's your most frequently asked question from customers?
Boston's North End is home to over 100 eateries, so we get asked a lot for restaurant recommendations.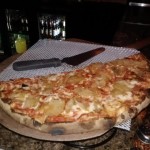 6) Is there any other information you'd like to share about 'Boston Pizza Tours'?
We're mixing food, fun & history like never before – at Boston Pizza Tours, we deliver YOU to the Pizza!