Las Vegas: A Guide for Gift Giving!

Finding the perfect gift for a Las Vegan might seem like an easy enough task – the entire city is like a giant gift store full of the most fun, excessive, sparkly, neon, spangle-y stuff you could ever imagine. Surely getting a great gift in America's biggest playground is a piece of cake? Well, not necessarily. The glitz and glam just doesn't enchant locals the way it enchants visitors. Las Vegans have definitely seen and probably done it all already, so to get them something that will really knock their socks off, you need to bring your 'A' game. Lucky for you, we're here to help, and we've compiled a helpful list of dos and don'ts to help you buy the best gift ever for the Las Vegan you love…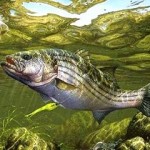 There are always going to be haters and cynics, but there's no denying the Vegas is an awesome city for concerts and shows. This is one bit of glitz and glam that even locals can still get down with – and even the haters and cynics will change their tune the moment their band comes to town! Keep an eye out on upcoming events in Vegas' best venues, and give them the night of their lives.
Las Vegas is hot. You know that. Las Vegans definitely know it. They're a hardy bunch, and they can handle the heat, but why not give them the chance to splash about and cool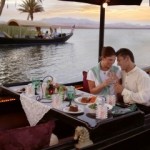 down with a trip to Lake Mead for some epic water sports? This one is particularly encouraged in the summer months. If they don't like to get wet, a nice dinner or lunch cruise is a great option, and a bit more low key!
The Valley averages 300 days of sunshine per year, yet is among the 14 states with the lowest incidence of skin cancer in the U.S. In a land of 115-degree summer days, people learn how to get things done at night or in the shade.
TICKETS TO BURNING MAN. GET THEM TICKETS TO BURNING MAN.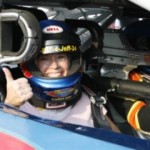 Nevadans love American Muscle, loads of chrome, high speeds and roaring carburaters. It's a place full of car-lovers. If they're your typical Nevadan petrol-head, get them something awesome for their own car, or take them to the Motor Speedway and give them the chance to drive a NASCAR.
For a little Vegas nostalgia – and let's face it, people from Vegas love to remember how Vegas used to be – why not get them a gift basket full some of the most classic vegas books and movies so that they can don their rose tinted glasses and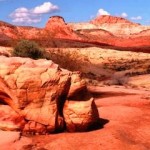 have an awesome blast from the past?  Stanley Paher's Las Vegas: As It Began—As It Grew is our top pick to go in the hamper. It tells the story of the establishment of the Las Vegas Ranch in wonderful detail, as well as the  as is the awesome story of Vegas' 'first lady', Helen Stewart. Other stuff you might want to put in there… Neon Metropolis, Green Felt Jungle, or Resort City in the Sunbelt. And you have to have Fear & Loathing, book and movie, as well as Swingers. Just because.
Happy shopping!