Mustang Meets Drag Strip – Thats an Experience
When Mustang meets drag strip
The Ford Mustang is pure American legend. From the prancing stallion on the bonnet to the unmissable engine roar, it's both a design and racing classic.
First produced in mid-1964, it was a success from the onset. And thanks to a combination of keen pricing and usability, it has always been a sports car for the people.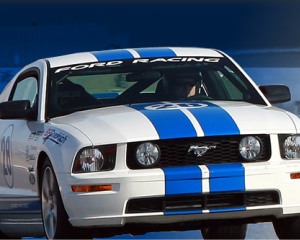 Now that 's not to say it wasn't a racecar. Far from it. The Ford Mustang has found its way on to the racetracks and drag strips of the US, and created even more admirers.
The first example put out just 105 hp from its inline six-cylinder engine. But it wasn't long before this was pushed skywards. As well as the base model, there was a 4.7ltr V8 and a high performance package boosting power to 271 hp – racecar fans were soon seeing the potential in such a well-made motor…
Fast-forward to today, and the latest incarnation of the Shelby variants have 5.4ltr power plants and real drag racing potential.
On the drag strip, horsepower and top speed are both important. Drag racing is a sprint from a standing start for a quarter of a mile. So while vehicles need power, they also need control and grip.
The famed Cobra Jet Mustang of 1968 earned its place in drag racing fans' hall of fame thanks to its fighter jet-like acceleration – back then there were few cars that could hit 60 mph in 5.5.seconds!
Ford have since reinvented the Cobra Jet, a car that was branded as an 'off the shelf ' drag racer. Still, on the drag strips around the US you'll find Ford mustangs with a lot more power and performance.
And a quick look at all-time top drag times reveals these cars can hit 200 mph as they cross the ¼ mile benchmark, now that's impressive.
Drag racing is a high-octane sport; even so it's always been really accessible for regular people who loved tuning their own cars.
Now, if you know someone with such an interest you should think of getting them a dragster fantasy ride. This way, they can experience the thrill of an 800mph dragstar in what's known as a 'ride-a-long', at various locations.
The Ford Mustang has its own racing pedigree, and if the past is anything to go by, the next evolution of this automotive legend will again find its way on to the drag strips of the US.