Experience Champagne With The Most Bubbles
Can you pour the perfect bubbly?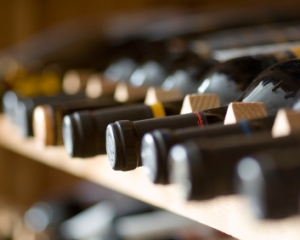 Wine comes in a multitude of varieties. There's Grenaches. Semillons, Liebfraumilchs, Cabernets, the list goes on. But perhaps the greatest of grapes is from Champagne.
But just how do you pour the perfect glass of bubbly? After all, what's the point in the years of dedication put into growing a great grape, if you can't get it into your glass?
Well, according to French scientists, the optimum way to get your celebratory glass of Champagne into a glass and tasting good is to tilt the glass.
It's the first time that this art has been investigated in such detail, and it's little surprise the findings come from French academics – they should know, Champagne originates from a French region with the same name.
The source of such succor are the towns of Reims and Epernay. Here wines are slowly matured in chalk pits, before enjoying a second fermentation that releases carbon dioxide, which in turn creates the bubbles.
But let's be clear: there is no monopoly on Champagne. Some fantastic wines also come out of California, just under slightly different names, such as 'Californian Champagne'.
So back to the pouring: Pouring your bubbly into an angled champagne glass preserves up to twice as much fizz as pouring it in straight.
You are sure to pick up these tips and tricks on a wine tasting tour – these also make great gift ideas for relatives and friends who like their vino. Just don't expect them to return with tales only of sipping and supping; there's a lot more taking place on your average wine tasting tour.
One of the winery tours in San Francisco takes you on a journey through California's Redwood forests, and on a Santa Barbara wine tour, you'll explore the Ynez Valley and the region's wine growing hills.
There's wine tasting tours and evenings in Atlanta, Washington DC and Milwaukee – perhaps it's how you'll spend the start of a romantic evening, or prove to be a thoughtful gift idea for someone close?