New Year, New You In New York? No Thanks.
So it's almost the end of January, and we've been wondering if everyone has gotten over the whole 'New Year's Resolution' nonsense yet? It's cool for you if you're still juicing kale and doing yoga on your way to work and jogging around Central Park twice a day and everything, but for the rest of us, it's about that time. That stage in January where the good intentions get thrown by the wayside and those weekly trips to Whole Foods start to feel a little too much like hard work. And that's okay! Nobody is perfect, so here at Experience Days, we firmly believe that if you're not going to be perfect, you might as well do your imperfections really, really well.
Love to eat cake? Of course you do, you're a human person. So why not learn to make awesome cakes, and eat those. Total pizza fiend? Yeah, it's a little unhealthy, but you could offset the calories (slightly… ok, not really at all) with a pizza tasting tour. Fan of a nice cold brewski? Go and see where and how it's made – or take things a step further and learn how to make your own beer! Do you see where we're going with this?
In the spirit of going easy on yourself and enjoying the finer things in life, we have compiled a selection of some of New York's most decadent, delicious, and devil-may-care dream days, so that you can choose an experience that takes your worst habits and turns them into a veritable art form!
1. Beer, Cheese And Chocolate Tour.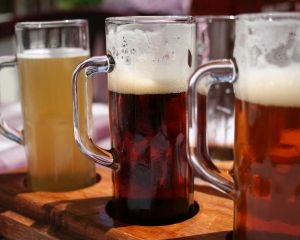 Yes that's right. Nope, no mistakes here. This is a New York tour that is totally dedicated to the very drinks and foods that people tend to try and consume less of in January. In fact, the name of this tour doesn't even quite cut the mustard, because it doesn't take into account the sweet and flavorful gelato, sticky pastries and soft, fresh cookies you get to eat – all washed down with plenty of perfectly matched beers and ales. You'll spend a thoroughly enjoyable afternoon wandering around Manhattan, eating and drinking the most delightful things you can imagine as a tour guide regales you with tales of the city.
2. Manhattan Mad Men Cocktail Experience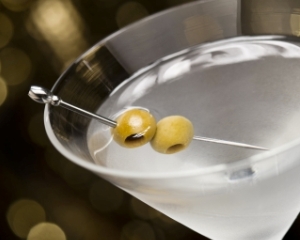 If you're the kind of person who likes to sit in front of the TV with a drink, and binge on marathon Netflix sessions of your favourite shows, then you're our kind of person! But it's nice to get out sometimes, see how the weekend feels when you wear real clothes instead of pajamas, and actually walk around, talking to other people. This Manhattan Mad Men experience will take you to some of the city's most renowned watering holes, where you can sip on sophisticated concoctions, whether it's a Dirty Martini or an Old Fashioned, as your guide gives you all sorts of insights into the marvellous Mad Men – as well as some real life tales from the golden days of New York advertising. It's just like watching tv on the sofa, but you'll feel like you've done something and you'll get a little drunk! Perfect.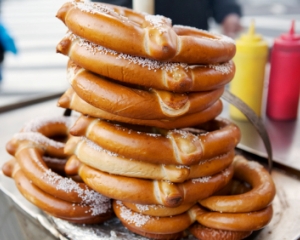 This is the best. Much like every other entirely unnecessary and completely over the top indulgence on this list, the food cart tour of New York lets you have way too much of a good thing. Laugh in the face of moderation as you gorge on the best worst foods New York has to offer. You'll get the chance to feast on a smorgasbord of street food staples, ranging daily but including such treats as salty pretzels, spicy jerk chicken, schnitzels and hot dogs, fresh waffles topped with all kinds of creamy sugary goodness, Korean short ribs, and Mexican chocolate brownies. This New York food tour is the perfect experience for those people who are always humming and hawing over what/where they want to eat. Because it gives you the chance to eat everything, everywhere, while a funny and knowledgeable guide treats you to little slices of New York life.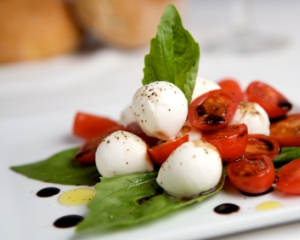 You can learn to make your own cheese, did you know that? You can learn to just get up in the morning and ramble into your kitchen, and just straight up make some cheese from scratch. And it's mozzarella, which is one of the best kinds of cheese! It's a proven fact that cheese is the greatest thing that humans ever discovered. If someone tells you that it was actually fire or the wheel, just laugh and walk away because it was cheese. With this workshop, you'll learn to make squishy, soft, tasty, melty, homemade mozzarella that not only can you eat – but that you can show off to everyone who comes to your door, and feel really smug about. The New York cheese making workshop is fun too, and you'll be treated to some delicious antipasti while you learn.