Our Most Popular Facebook Posts

With new functions and apps being created every day we are increasingly exposed to a huge amount of social media on a daily basis. Here, at Experience Days, we like to fill our Facebook and Twitter pages with as many exciting activities and interests for our fans as possible!
We take pride in both of our social media (Facebook and Twitter) pages and love to host diverse competitions; from doughnut-winning, to grabbing the latest trend of sportswear – so do keep tuning in to be in with the chance to win one of our many prizes!
*Helpful Hint: Holidays are one of our main reasons to launch a competition so make sure you come and visit our page around any public occasion!*
Facebook's incredible feature, 'Publishing Tools' means that we have a new fantastic insight as to how much traffic and feedback all of our individual posts bring. As a result, we thought we would have a bit of a throwback to some of your favourite posts of ours so far…!
1. 4 year old- Lea goes for her first aerobatic ride!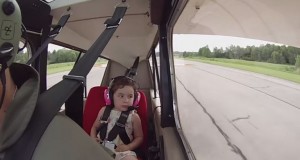 We only just posted this video, last Thursday, and it gained us an impressive 73 likes and reached 6,014 people. The video features an adorably brave young girl having the time of her life with her dad, who is an aerobatic flight pilot. What a cool job and experience for Lea's 4th Birthday! Check out the video below…maybe Lea will follow, tumble and flip the same career path as her father one day too!
https://www.facebook.com/flitetest/videos/909181069147801/
2. Tunnel to the Other Side of the Earth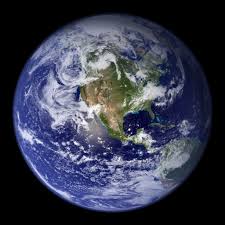 This awesome map tool is known as an Antipodes Map. An antipode of a point on earth is the region on the Earth's surface that is diametrically opposite to that point. Basically if you select your exact co-ordinate on Earth and tunnelled your way straight down (or up), this map shows you where you would eventually end up! Pretty neat eh? It seems that you all thought so too, as this post reached 1,300 people! Check out the link below to find out your own exact antipode point!
3. World's First Wingsuit High Five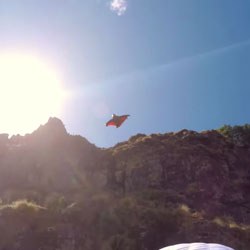 Project Base is a charity set up in order to implement support, care and health in the exploration of human flight and BASE jumping. Their ethos being: 'Human Flights for Human Rights'. This nail-biting video was created to display their work in action. They have a collection of active projects that can be found here: http://www.projectbase.eu/ …so get involved! We hope us sharing the video further helped raise awareness with the 5,348 people reached so far.
https://www.youtube.com/watch?v=1zw4fPT8lZ0
4.  Woodpecker flying with a weasel on its back #weaselpecker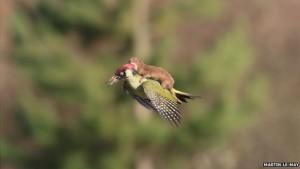 A remarkable photo was taken in Essex (UK), back in 2/04/2015, of a weasel on woodpecker's back as the bird flies through the air. This photo is a personal favourite and I remember I wasn't the only one to think so…the catchy hashtag '#weasealpecker' began trending on all social media sites that day, with our post receiving 67 likes and shares, and with a reach of 4,510 people.
http://www.itv.com/news/2015-03-02/incredible-image-shows-weasel-flying-on-woodpeckers-back/
This hasn't been our only furry friend to hitch a ride at their own risk – on the 16th of June the BBC reported a photo of a racoon riding an alligator, with some pretty hilarious follow up tweets. Check out the full article here: http://www.bbc.co.uk/news/world-us-canada-33143367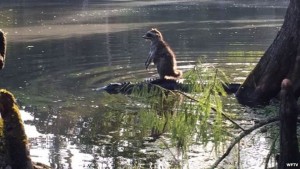 Keep an eye on our Facebook page and make sure you've 'liked' us to continue receiving all our latest muses! Check out our Twitter page too. We love hearing your feedback and suggestions about our page, so please continue to comment, like and share on our page!