Staff Review: East Village Food Tour
Over the past few centuries, New York City has welcomed immigrants from around the world, and this blending of nationalities, cultures and ethnicities led to it becoming one of the most diverse cities in the world. The term "melting pot" was coined to describe New York, and as most of us will agree, one of the greatest things about being in such a diverse place is the array of culinary treats available.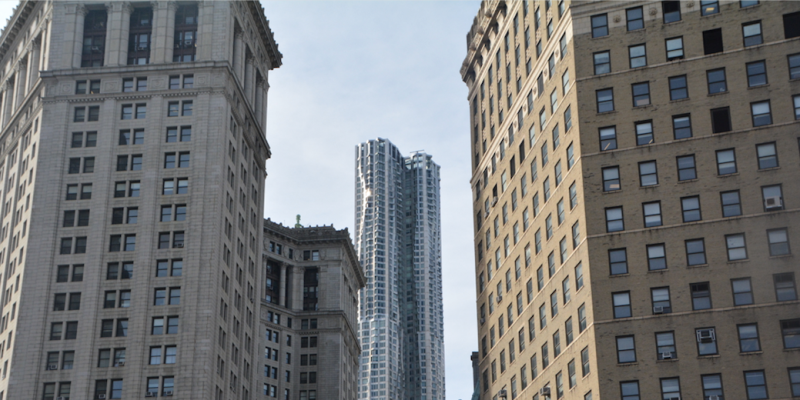 As native New Yorkers know, the best place to explore the different flavours of the city is the Lower East Side. Since the 1700s German, Italian, Irish, Jewish, Chinese and Dutch immigrants have been making their homes here, and without these key groups, the face of the American food scene would look markedly different. So, one chilly November morning, we met up with our tour guide Brian in City Hall Park to taste our way around the world – all via the East Side.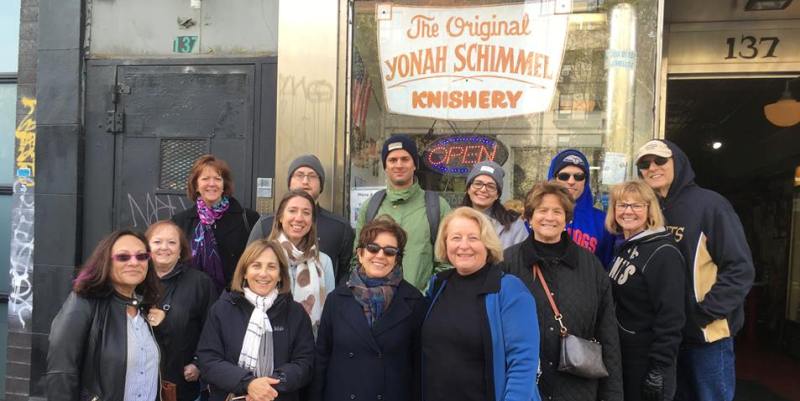 The tour kicked off sweetly – with a delicious stroopwafel in honour of the Dutch. The Dutch were the first immigrants to settle along the Hudson River; New York City was first called New Amsterdam. After the British invaded in 1664, New Amsterdam was renamed after the Duke of York, and the rest is history. The two hundred years that followed were marked with serious gang warfare and violence, and Brian told us all about this as we made our way northwards through the city.
We soon found ourselves at Five Points, the neighbourhood depicted in Gangs of New York that gained notoriety as a disease-ridden, crime-infested slum. Bound by Centre Street to the west, the Bowery to the east, Canal Street to the north and Park Row to the south, Five Points was a hub of multiculturalism, but vicious altercations were common. Standing in such a historic spot really brought home just how much New York City has changed in a relatively short space of time.
The crisp air was making us hungry again, and we soon stopped off for tasting number two in Chinatown. Since the arrival of Chinese immigrants in the late 1800s, NYC has been home to some of the best Chinese food in the country. We stopped off at Fried Dumpling, a tiny one-woman restaurant which Brian assured us was the best dumpling spot in the city. He wasn't wrong: we nibbled on delightfully squidgy dumplings (both pork and vegetarian); five dumplings cost just $1.25, so it's a great place to fill up on a budget.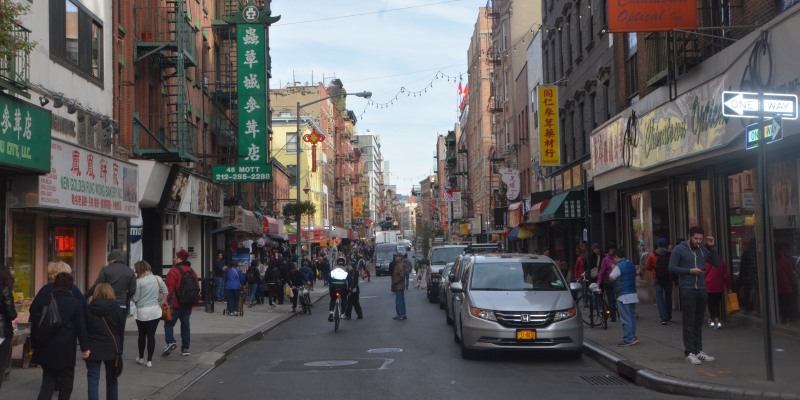 We moved through Chinatown, stopping at markets and tasting delicious rambutan fruits, which are like lychees crossed with grapes. We then found ourselves in what remains of Little Italy. Little Italy has been shrinking for years (most Italians moved further afield to Brooklyn, Queens and New Jersey in search of more space) and today most of it is a tourist trap. Still, it remains a great place to explore and there are still some great restaurants along the Mulberry Street stretch.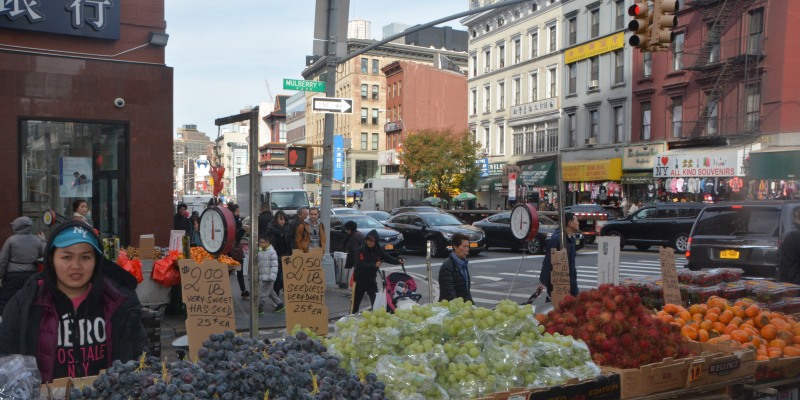 Our next stop was at a local deli, Alleva Dairy. Founded in 1892, it's the oldest Italian cheese store in the country, and is most famous for its homemade mozzarella. Paired with sliced prosciutto, these creamy cheese balls went down a treat, and we got to sample some more Italian delights in the form of antipasti: mouthwateringly fresh olives and red peppers.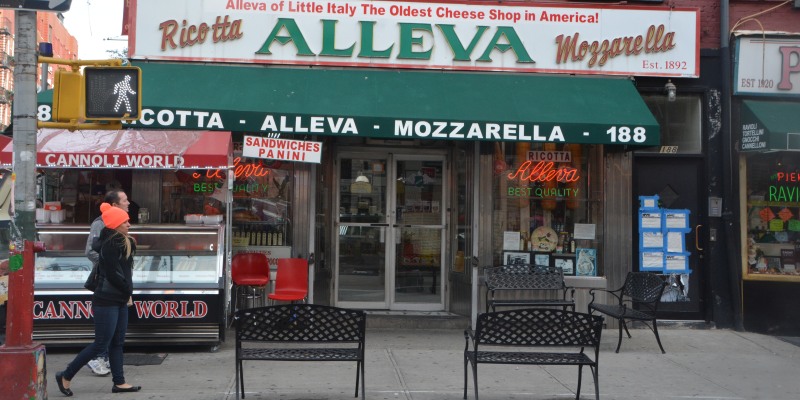 A knish is a dumpling stuffed with a simple, hearty filling like mashed potato: it's a warm, filling snack, ideal for when food and ingredients were short, as they were for early Jewish immigrants in New York. Yonah Schimmel's Knish Bakery is a little gem of a place – take the time to read the postcards, posters and letters stuck to the wall, which allow visitors to enjoy a snapshot into the past as they eat their delish knish.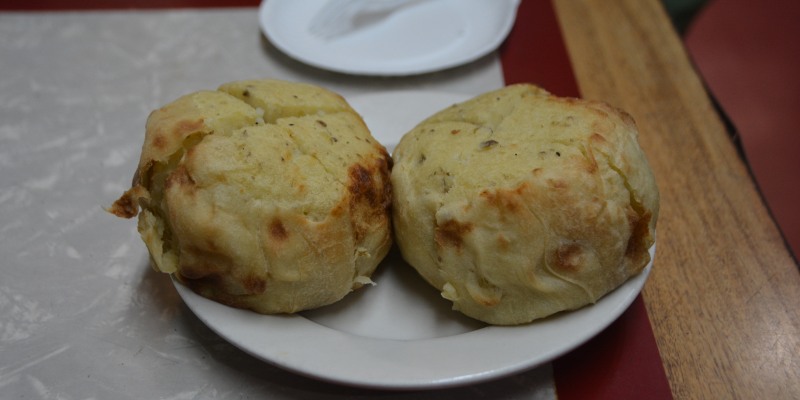 Our final stop was at Paulaner restaurant and brewery to get an insight into German culture. At one time, the Lower East Side was once home to Kleindeutschland – Little Germany – yet the German legacy is far less pervasive than others we'd seen so far. The reason for this is that due to world affairs of the time (the small matter of two World Wars) German pride in the U.S. was diminished, and German immigrants didn't cultivate the same proud culture that the Irish, Italians, Chinese or Jews
In spite of this, the German influence on the U.S. is enormous – so much so that most things we typically associate with being "American" are in fact German: hot dogs, hamburgers, pretzels etc. At Paulaner we dug into some delicious hot pretzels and washed them down with some traditional German beer – the perfect end to a great-tasting . And on that flavoursome note, our culinary tour of the East Side was over. After everything we learned, it's safe to say that America would be a food wasteland without immigration, and the amalgamation of all these different cultures is a huge part of what makes NYC such a unique city. The Lower East Side is constantly evolving, and while it will probably look very different in 20 years, let's hope these exceptional eateries and their proud food legacies live on.