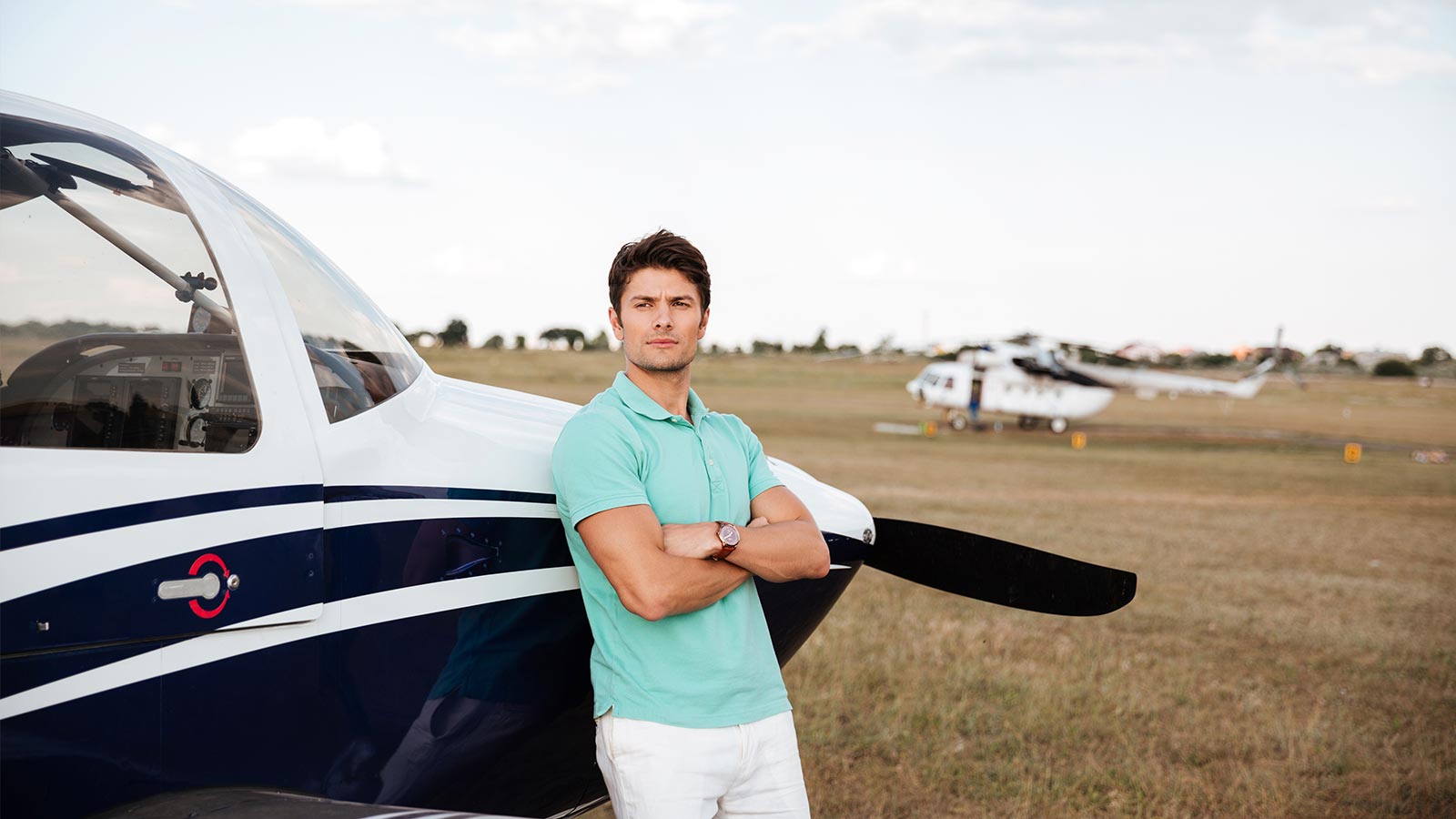 Flying Lessons: A Guide to Taking Flight

Flying might not be all plain sailing, but the fun of it is worth the price.
- Amelia Earhart
Soaring through the clouds with outstretched arms, as the Earth falls away beneath you… it's a dream we've all reluctantly awoken from.
From the cautionary tales of Greek Mythology, to Da Vinci's sketched flying machines, and the Wright Brothers' first successful attempt – humans have always been fascinated by flight.
According to New Scientist, this universal trait can be traced back to our first upright ancestors, and – though we now board planes, or helicopters, at the drop of a hat – the obsession shows no sign of disappearing.
We flock to the movie theatre, where comic book heroes defy gravity, and children don shiny capes to zoom around the yard. We take to the skies for vacations, and fall respectfully silent for the pilot's announcement. Those lucky enough may even get to fly a plane themselves someday.
With the price of airplane tickets decreasing, the number of domestic and international flights increasing, and the market for flying lessons becoming ever more popular – it's now easier than ever to experience the magic of flight.
Basic Physics
We've all pondered – whether aloud, or not – "how do planes actually fly?"
And whether you're researching flying lessons for a unique gift, or looking to fulfil your own life-long ambition – all would-be pilots should understand the basics!
Now, we can't claim to be experts, but – according to NASA – flight depends on four main forces: lift, thrust, weight and drag.
A plane's engines and wings enable it to overcome the latter two forces. The engines propel it forward at high speed, and the wings provide lift by changing the direction and pressure of rapidly passing air.
Simple really!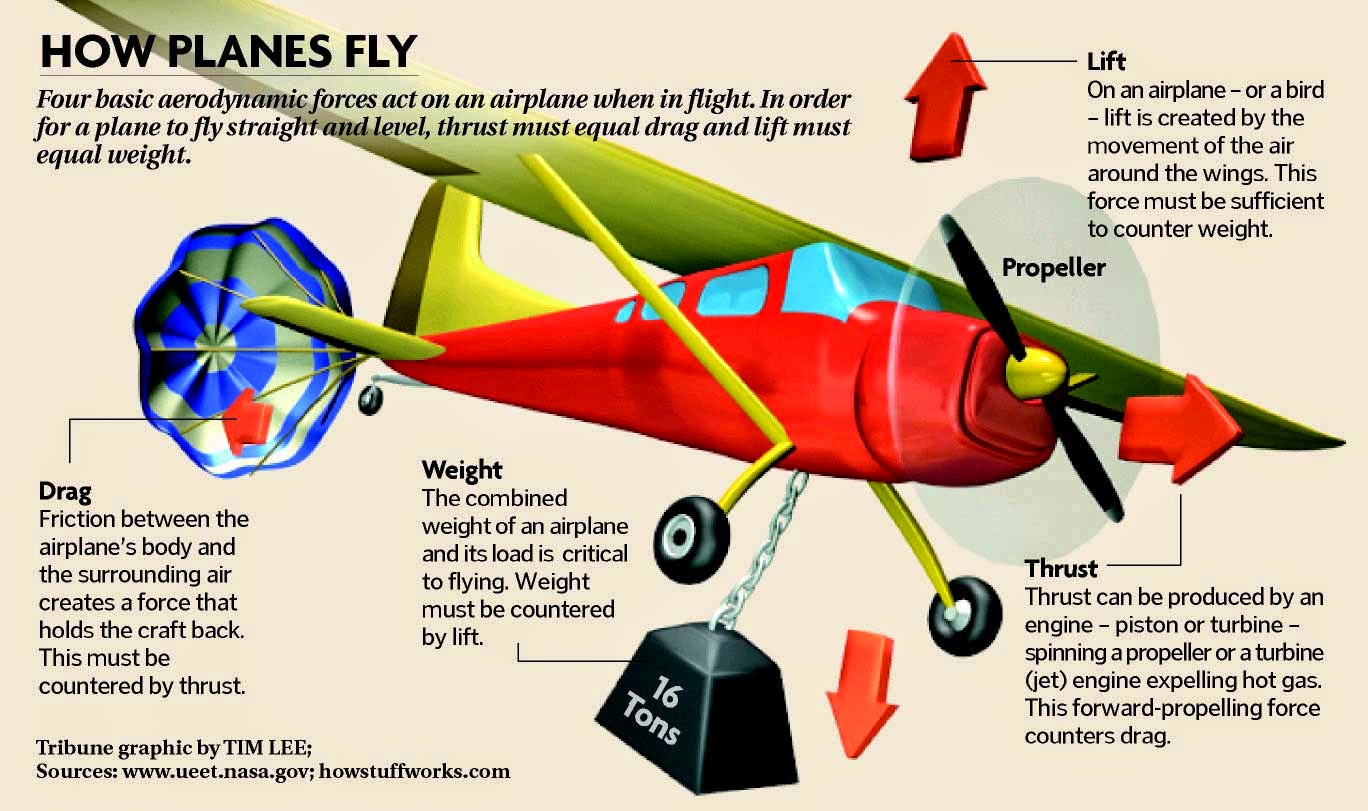 Learning to Fly
Of course, if it's your first flying lesson, you'll probably be more concerned with all the knobs, levers and buttons surrounding you in the cockpit – but that's where your experienced co-pilot comes into play.
According to Paulo Serra, of Quora, you learn to fly the same way you would driving a car, or riding a bicycle – "with someone that already knows!"
Another contributor, Paul England, adds that you need to "find a flight school, give them a bunch of money, and study a lot".
Sound advice!
What does it feel like to fly a plane?
If you haven't had the chance, here's some first-hand accounts…

The experience was spectacular. The instructor was fantastic. Better than I ever expected.

I remember when I said to the instructor, 'this is going to be fun', he responded. 'Are you kidding. This is going to be Radical fun!' And he was right. I had such an adrenaline rush that after that hour flight I went home and felt like I ran a marathon.

I totally enjoyed the sensory overload of all of these strange sensations of flight.

It was the coolest thing in my life thanks!
Given the thrill of those first few lessons, it's no surprise that many students go on to gain their Private Pilot's Licence (PPL).
And it's not just us mere mortals – Hollywood A-listers like John Travolta, Angelina Jolie, Morgan Freeman and Tom Cruise are all qualified aviators!
In 2010, Jolie, who learnt to fly in England, told Vanity Fair:

It's the only place I'm completely alone – up in the air, detached from everything… I love that I can just go anywhere, have that freedom.
- Angelina Jolie
Harrison Ford is another advocate. In Steve Stafford's 2002 TV documentary movie, Harrison Ford: Just Another Pilot, he says:

I love seeing the world from an airplane. I'm in love with flying.
- Harrison Ford
Hollywood's biggest box office star also told Down Wind Magazine:

Flying gave me the opportunity to create an identity other than Harrison Ford, the actor.  I admire the ability to fly and always loved the sound of airplanes…
- Harrison Ford
Well, if it's good enough for Han Solo, it's good enough for us, right?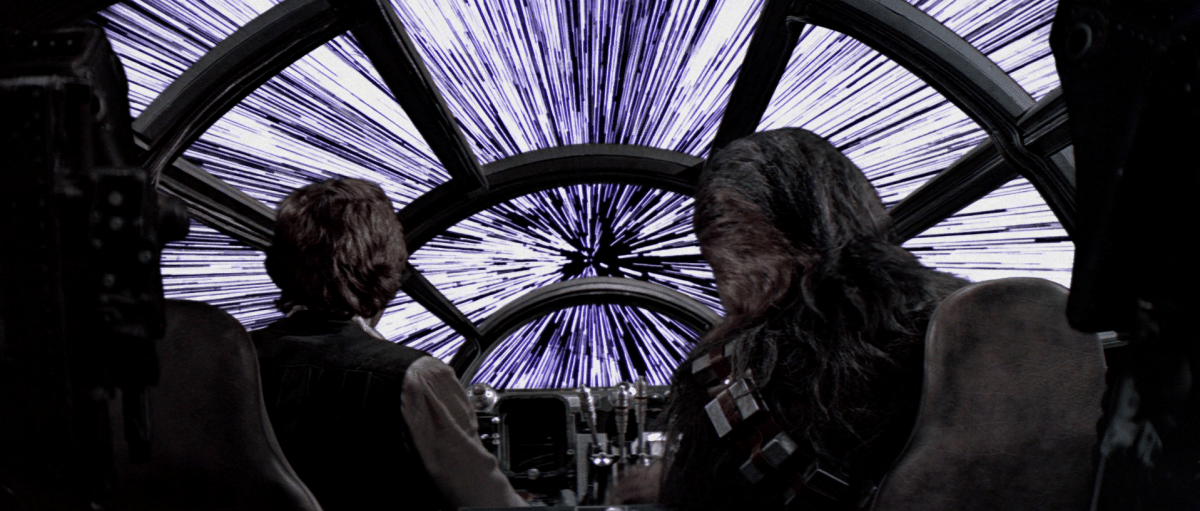 Your First Flight
Happily, if you're interested in taking flying lessons, there are schools and instructors nationwide offering introductory flights.
Where Can I Learn To Fly?
Check out just some of these on the interactive map below.
Can anyone take a flying lesson?
Beginner's lessons are usually pretty inclusive, but some restrictions still apply to ensure budding pilots' comfort and safety. These vary by school and aircraft, but typically you need to be 5'0" – 6'4" and not far over 200 – 250lbs.
Many instructors also recommend a minimum age of twelve and discourage pregnant women or those recovering from recent injury.
Foreign nationals seeking proper flight training in the US are required to enter the Alien Flight Student Program and undergo security checks. Fortunately, however, this is generally not necessary for a one-off introductory lesson.
Of course, if in doubt, it's always best to contact the school in advance – they'll only be too happy to help!
Becoming an Airplane Pilot
So, you've just touched down after your first introductory flying lesson, and guess what?
You're hooked.
As you come to a standstill, a new world of possibility lies open before you.
In that moment, you resolve to become an airplane pilot – to gain a license, and pursue your dreams.
Exciting stuff, huh?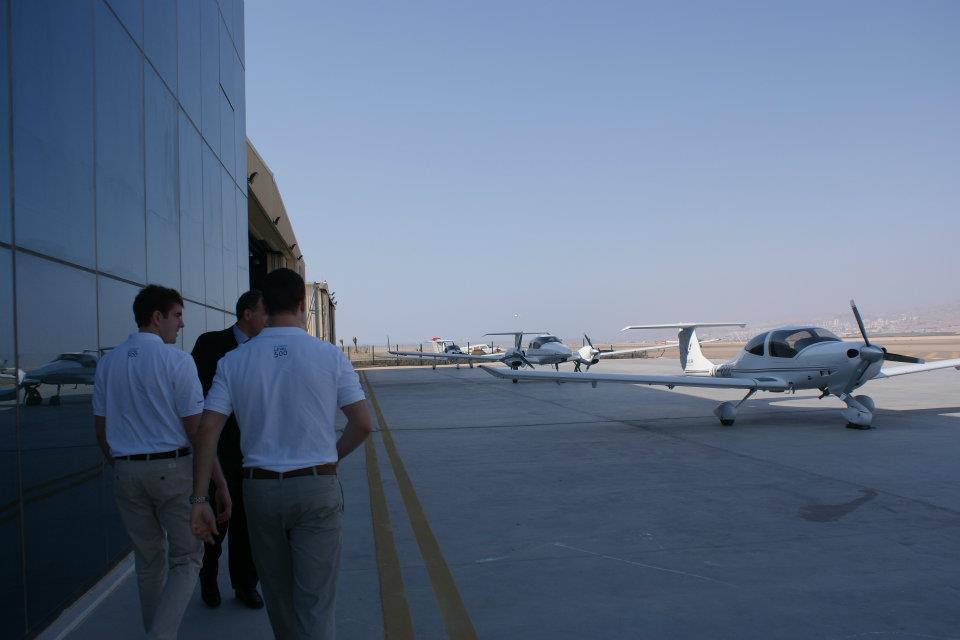 But where do you start?
Well, firstly, you should obtain a Student Pilot's Certificate and Medical Certificate from the Federal Aviation Administration (FAA). Students require these before flying solo, and it's worth securing them early – though you can continue to take lessons without them.
More information about the Student Pilot Certificate and medical requirements can be found here.
With the paperwork in order, it's time to find a flight school – if you haven't already.
Flight Schools
Choosing the right flight school is crucial, so spend some time researching the local candidates, and pay the best a visit before committing.
Important things to consider when making your decision include:
Is the school Part 61 or Part 141? These statuses refer to the federal regulations under which a school can train pilots – this Flying Mag article outlines the distinction.
Is it good value for money? For example, some flight schools' prices will be based on minimum flight-time requirements, whereas other will take a more realistic estimate. Use your common sense, and treat this like any other significant investment.
Are you comfortable with the instructor and their teaching style? Naturally – you'll be spending many hours alongside them in the cockpit!
What are the training planes like? For your safety and peace of mind, it's vital the school maintains its fleet to a high standard.
The Aircraft Owners and Pilots Association offers some great advice to those researching flight schools – check out their detailed guide and online directory, here.
What license is right for me?
Having enrolled in your chosen course, you're now ready to begin training in earnest.
The extent of this training will depend on the type of license you're hoping to gain.
The table below shows the progression of pilot's certificates issued by the FAA. Check out the basic requirements/limitations for each, and follow the links for a more in-depth explanation – courtesy of The Balance.
Certificate
Type
Min.
Age
Min. Hours
Flight Time
Additional
Requirements
Required
Testing
Flying
Limitations
Sport Pilot
16
20 (15 with instructor, 5 solo)

2 hours cross-country with an instructor
1 solo cross-country flight of >75 NM

Written knowledge test & practical/oral flight test

Can only carry 1 passenger
Day flights only
Cannot fly in Class A, B, C or D airspace

Recreational Pilot
17
30 (15 with instructor, 3 solo)

2 hours cross-country >25 NM

Written knowledge test & practical/oral flight test

Can only carry 1 passenger
Day flights only
Cannot fly in Class A, B, C or D airspace
Instructor/school endorsement required to exceed limitations of Sport Pilot

Private Pilot
17

Under Part 61 – 40 (20 with instructor, 10 solo)
Under Part 141 – 35 (20 with instructor, 5 solo)

5 hours solo cross-country
1 solo cross-country flight of >150 NM
3 solo take-offs and landings
3 hours night flight training

Computerised aeronautical knowledge test & practical/oral flight test

Free of most Sport & Recreational Pilot limitations
Can carry passengers, but not commercially

Commercial Pilot
18

Under Part 61 – 250 (20 with instructor, 10 solo)
Under Part 141 – 150 (55 with instructor, 10 solo)

Must hold a Private Pilot Certificate
Several cross-country, solo & night flights

100-question written knowledge test & practical/oral flight test

Can fly for commercial purposes
Additional permits required to carry members of public for hire
Okay, what will it cost me?
Whichever certificate you have your sights on, gaining a pilot's license takes time, dedication – and money.
You'll usually be charged an hourly rate for lessons, comprising the cost of aircraft rental and instruction. You'll then pay extra for pilot's supplies, training material and examinations.
The AOPA estimates a total cost of $3,000 for a Sport Pilot and $7,000 for a Private Pilot. Some students, however, can expect to pay well over $10,000.
Prices vary considerably by location, flight school and hours taken, but if you're trying to minimise costs, we have a few tips to help your money go further.
Your flight time is precious, so it's important to be well prepared ahead of each lesson – don't waste valuable time covering something you could've learnt at home!
With this in mind – study hard, and consider purchasing a desktop simulator or similar learning aid.
Furthermore, you should ensure your agreed training programme is consistent with your personal goals, and – above all – fly as often as you can!
Flying an airplane isn't like riding a bicycle – procedures can easily be forgotten after long breaks, and they cost money to relearn!
Bear this in mind though, and you'll soon be on your way to success.
Becoming a Commercial Airline Pilot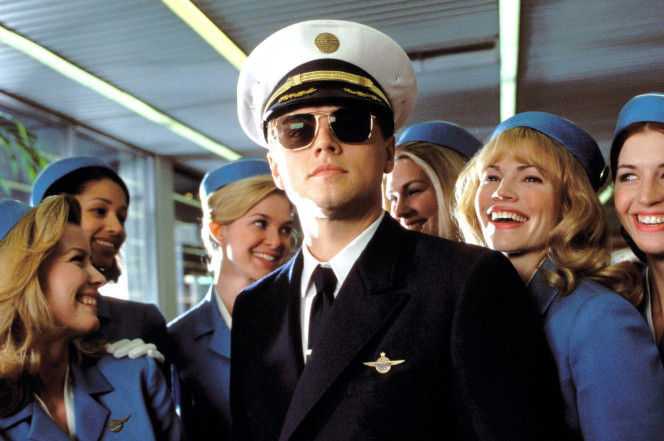 A pilot's license gives you the freedom to chase horizons – perhaps even for a living.
And for those hoping to make a career of flying, the life of an airline pilot is surely the ultimate prize.
The reality may lack some of Hollywood's glamour, but commercial airline pilots still typically receive a well above average salary and some very attractive travel perks.
Even for licensed Commercial Pilots, however, there's a long way to go before you can wear the captain's hat.
The minimum flight time required for an Airline Transport Pilot License (ATP) is 1500 hours, and you need several further certificates and ratings just to meet hiring criteria.
Airlines will then conduct their own assessments and background checks, and – if you reach the interview stage – you'll be competing with other highly-qualified candidates.
Just take a look at American Airlines' list of Pilot Credentials for an idea of the high standards aspiring flight crew need to meet.
Whether you're putting in the hours towards an ATP, or a Sport Pilot Certificate – the rewards of becoming an airplane pilot are endless.
To you students – we commend your boldness and wish you good luck!
Other Flying Lessons
Of course, you can learn to fly more than just airplanes. From helicopters, to gliders, to hot air balloons – across the country, there are lessons offering a bird's-eye view to willing students.
Find out more below…
Helicopters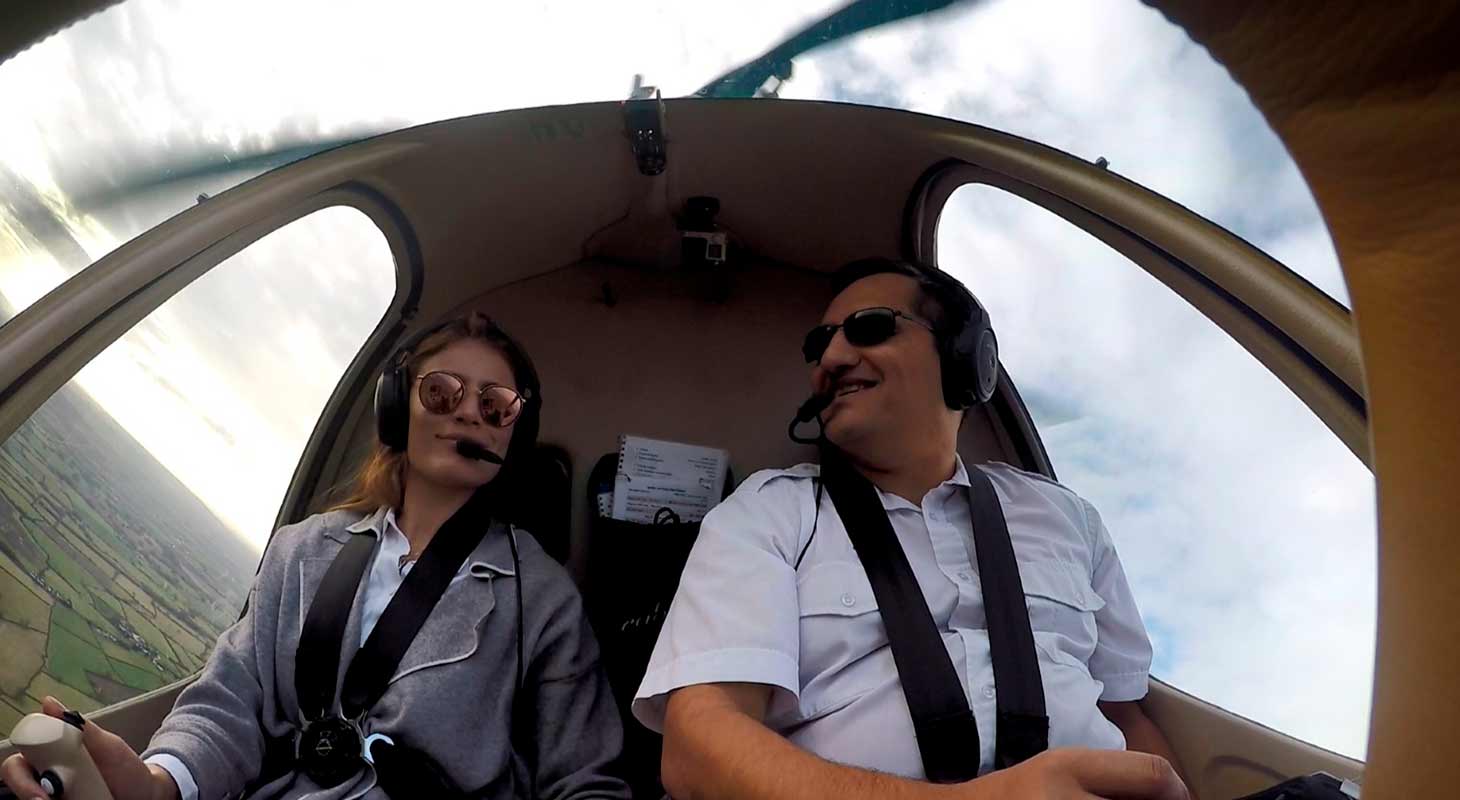 A helicopter's design enables it to take off and land vertically, hover and handle well at low speeds. These crucial capabilities define their use in modern aviation.
Whereas conventional planes need a spacious runway, helicopters can operate in far more confined areas, and this makes them the aircraft of choice for perilous rescue missions, urban law enforcement and glamourous rooftop exits.
Piloting a helicopter calls for considerable coordination and skill, and the FAA demands a minimum of forty hours flight time before issuing a license.
Fortunately, across the country, you'll find plenty of schools and instructors offering introductory lessons at reasonable prices. As with all aircraft, learning to fly a helicopter can be a long, expensive process – but hugely rewarding also.
One of the most common training helicopters is the Robinson R22, favoured by flight schools for its affordability. The R22 is cheap to buy and maintain, but can be tricky to fly. Its lightweight design makes it very responsive (and unforgiving) in flight, and the small cockpit may rule out larger learners. Still, as Decoded Science point out:

If someone can fly an R22, then they can fly anything.
Those who train in an R22 are likely to find the transition to other, more stable aircraft far easier than those attempting the reverse. Lesson rates are generally lower too, so – provided you're not far over 6ft or 200lbs – it's probably your best option.
Take a look at this Disciples of Flight article for a more in-depth review of the R22's pros and cons.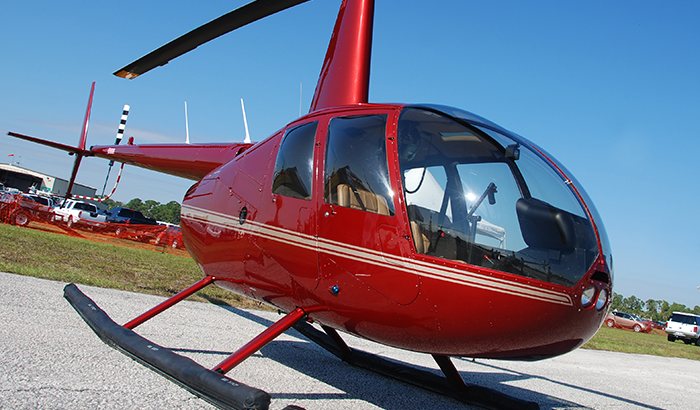 The four-seater Robinson R44 is another popular choice for learners. It's larger, heavier and less twitchy than its two-seater counterpart, and therefore offers an easier introduction to the principles of helicopter flight. It can also accommodate larger pilots, and there's space for up to two rear-seat passengers – so your experience can be shared with a loved one.
The R44 is more expensive to operate than smaller aircraft, but – if you're serious about gaining a pilot's license – it's worth noting that some students require fewer hours to master the R44 than the more challenging R22.
Once again, Disciples of Flight are a helpful resource for those seeking more information on the Robinson R44.
Finally, if you're looking for a purpose-built training helicopter, the Schweizer 300CBI is among the best. Smaller (and generally cheaper) than the R44, but more robust than the R22 – the Schweizer could be a decent compromise if available at your local flying school.
Whatever you learn in, becoming a helicopter pilot takes time and dedication. This journey has to start somewhere though, so please see below for our pick of beginner's helicopter lessons nationwide.
Gliders/Sailplanes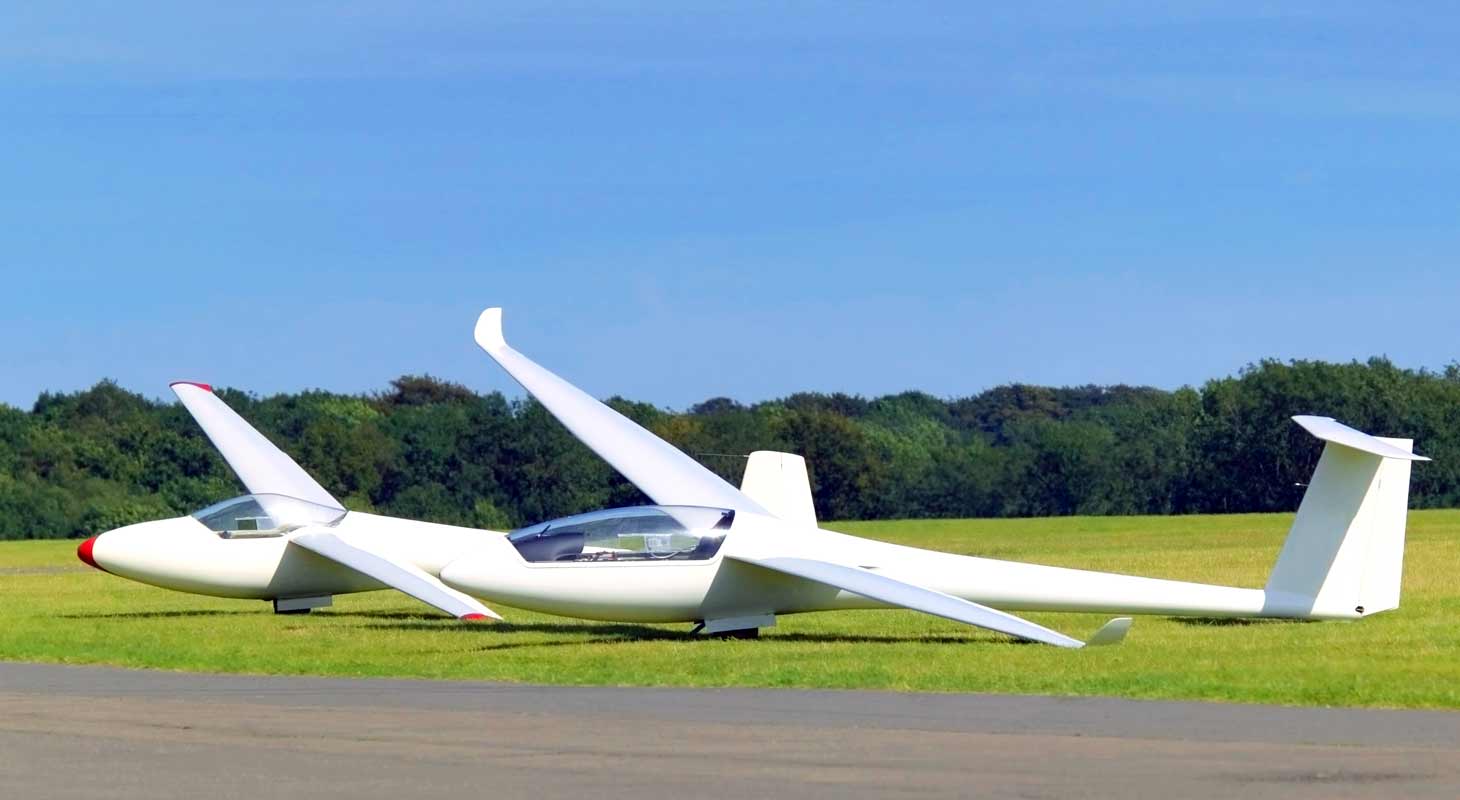 Gliders are essentially airplanes without engines. Their graceful wings similarly generate lift, whilst minimising drag, and – even without their own means of propulsion – they can soar long distances at high speed.
Gliders, or sailplanes, are usually towed to altitude by a powered aircraft, or launched by winch, whereupon they rely on rising air to maintain and gain height.
To glide in a sailplane is to experience flying at its purest, and the Soaring Society of America is an invaluable resource for budding pilots.
Their FAST programme offers a great introduction to the sport at locations across the country, which can all be viewed via their directory map.
For two truly unforgettable beginner's rides, you should also check out these over the Nevada Desert and Acadia National Park.
High above these startling landscapes, you'll learn to read the terrain and weather, in search of elusive thermals and upward gusts. Here, you'll enjoy the total serenity of unpowered flight, and breathe a heavy sigh as you finally touch down.
Hot Air Balloons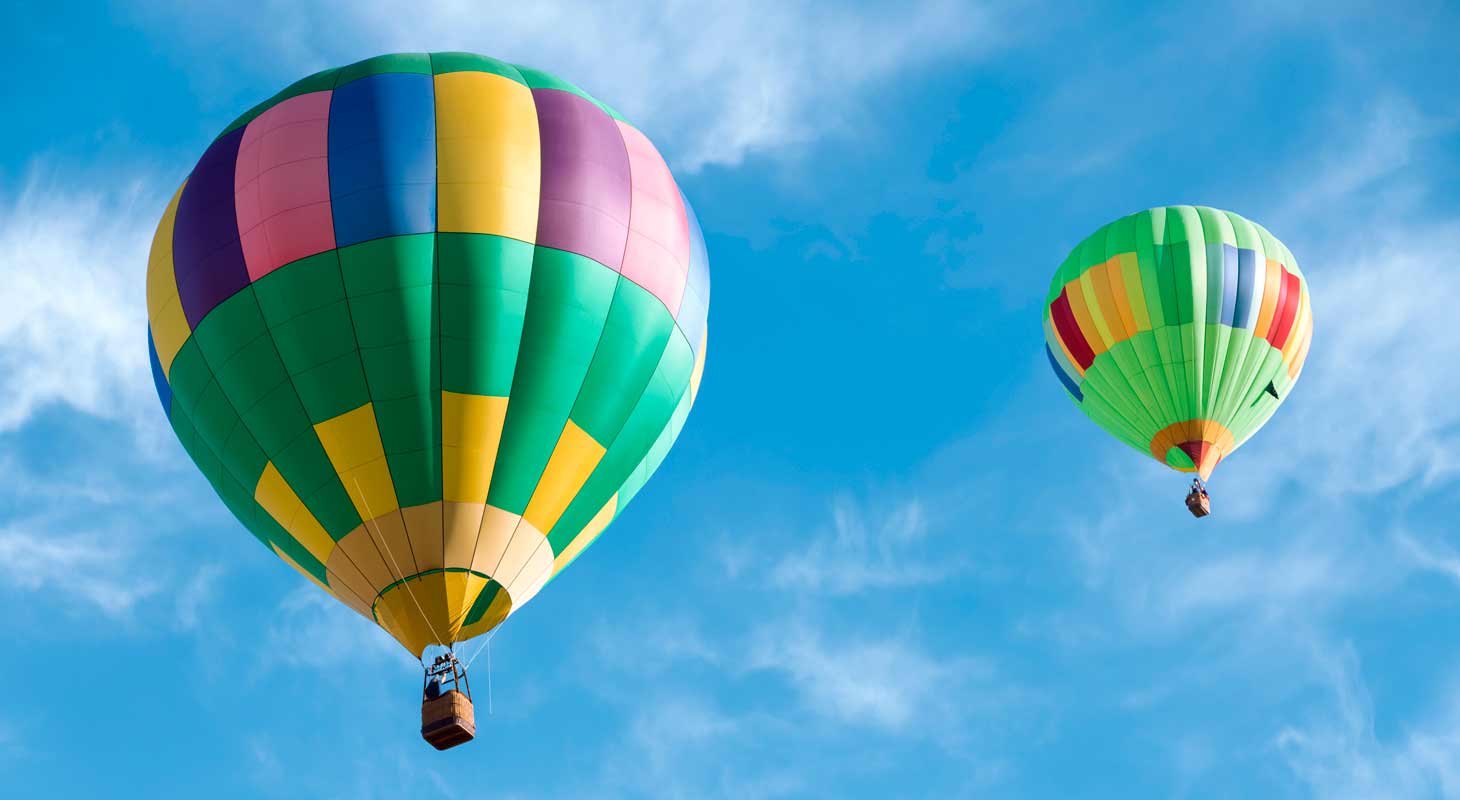 For sheer whimsy, few modes of transport can compare to the hot air balloon. From the fantastic tales of Jules Verne, to Disney Pixar's Up – travel by balloon holds a special place in the imaginations of all adventurous souls.
For many, a hot air balloon ride is a once-in-a-lifetime experience, and a memorable way to mark a special occasion. Browse passenger rides, here, and look forward to an unmatched, 360-degree aerial view of your home state.
The FAA issues three types of license to aspiring balloon pilots. These can be viewed in the table below, along with the requirements for obtaining them:
License
Min. Age
Requirements
Passengers
Student Pilot Certificate
14

Must obtain certificate from local FAA office
Can fly solo with instructor approval and upon completion of written test

Not permitted to carry passengers
Private Pilot Certificate
16

Minimum of 10 hours' flight training
6 flights with instructor
2 hour-long flights within 60 days prior to practical test
1 ascent of 2000 feet
1 solo flight
Written and practical FAA knowledge test

Permitted to carry passengers, but not commercially
Commercial Pilot Certificate
18

Minimum of 35 hours' flight training
10 flights with instructor
2 hour-long flights within 60 days prior to practical test
2 flights as pilot in command
1 ascent to 3000 feet
2 solo flights
Written and practical FAA knowledge test

Permitted to carry commercial passengers
If you'd like to pursue ballooning as a hobby, or career, Hot Air Flight is a great place to start.
And who knows, you could even end up in one of these!
Flight Simulators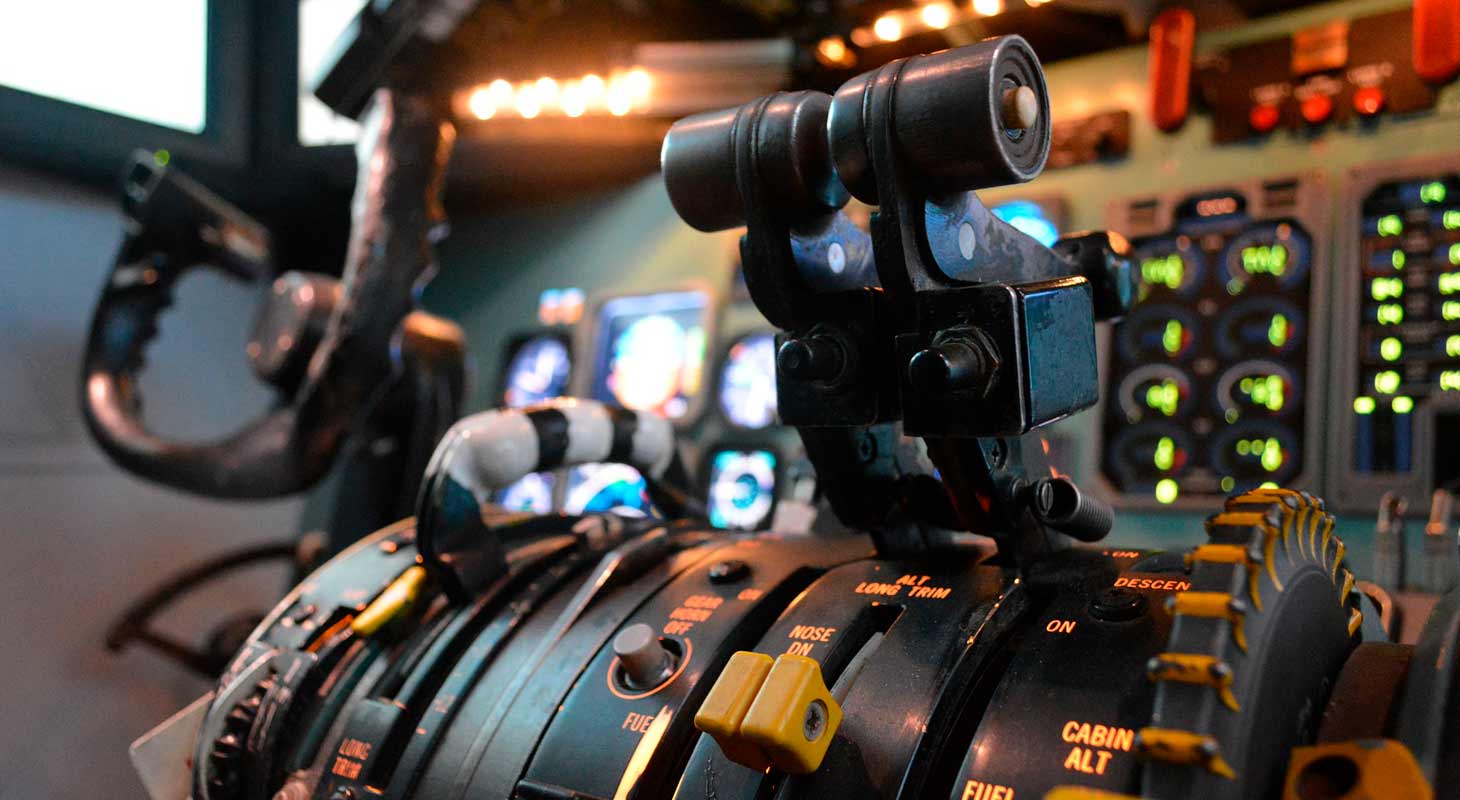 Flight simulators allow would-be pilots to travel between the world's busiest airports, without ever leaving the ground.
By emulating a pilot's experience inside the cabin, they offer a taste of life above the clouds – employed by professionals and enthusiasts across the country.
Early examples were used to train air gunners in the First World War, and today's range from basic desktop set-ups to sophisticated, multi-million dollar machines.
The benefits of sims are obvious – they provide a cheaper, safer and more controlled alternative to real flight, that can be used to supplement real lessons, or simply enjoyed as an activity outright.
Among professional simulator models, there are a bewildering number of different categories, as defined by the US Federal Aviation Administration.
We won't get too bogged down in all the acronyms, but – in order of ascending capability (and expense) – you have:
BATDs (Basic Aircraft Training Devices)
AATDs (Advanced Aircraft Training Devices)
FTDs (Flight Training Devices)
FFSs (Full Flight Simulators)
FTDs and FFSs are also assigned a level from 1 – 7, or A – D. Lettered devices move, numbered ones don't, and Levels 7/D represent the most advanced in their category.
Top-end sims replicate the reactions of specific aircraft, in varying conditions – with a full range of motion, enclosed cockpit, convincing 180-degree visuals, and sound effects.
For a more in-depth explanation of the various types – and their use in pilot training – this FAA document is a helpful resource.
Most flight schools are equipped with some sort of simulator, but you needn't be a student to take the controls.
There are plenty of centers offering one-off experiences for the complete beginner. Take your seat alongside an experienced co-pilot, and tackle some of the world's most challenging runway approaches – from Lukla Airport, high in the Himalayas, to beachside Princess Juliana International, in St. Maarten.
Of course, it's worth checking exactly what sort of device you'll be piloting as, preferably, you'll want something with full motion, rather than a fixed base. Some places will allow you to bring passengers along for the ride too.
Here's a few great venues we've found:
If you're not an airline pilot yet, flight simulators are a relatively affordable way to indulge your passion for aviation.
Choose the right experience, and you'll be floating on air for days!
Remote Control Airplanes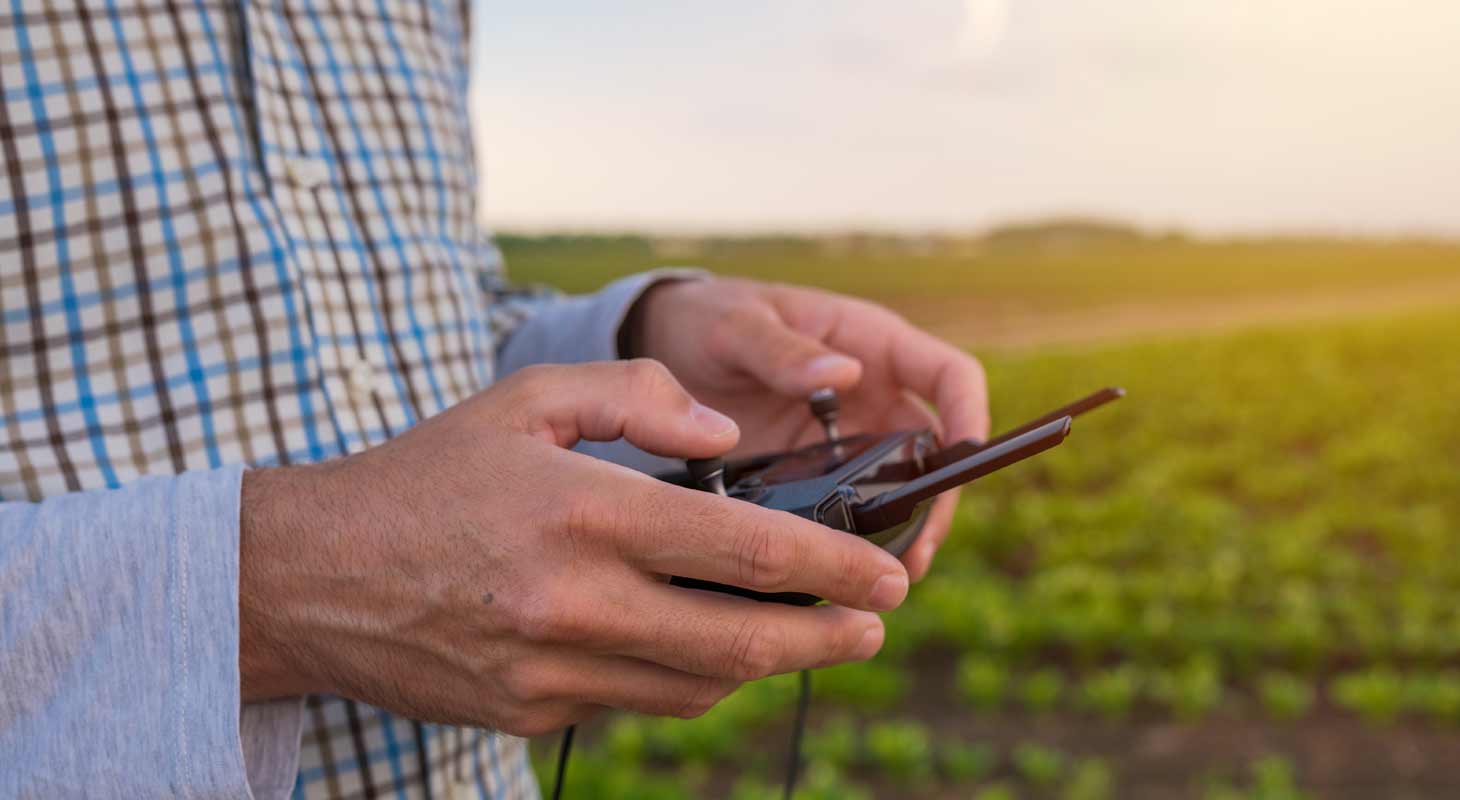 The flying of remote control airplanes is an increasingly popular pastime among inventive hobbyists, and yet another way to explore the dynamics of flight, whilst keeping your feet on solid ground.
From box-fresh, ready-to-fly aircraft, to ambitious DIY projects – there's a great choice to suit all abilities, schedules and budgets.
Most have three or four controllable functions – or 'channels' – including throttle, elevator, rudder, and ailerons. These are operated from a handheld radio transmitter via a receiver and servos.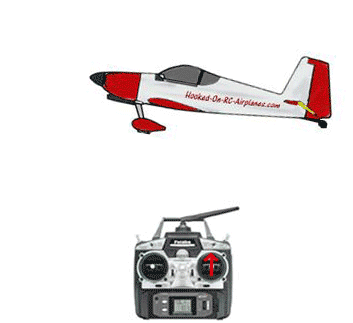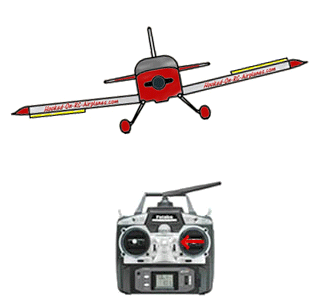 RC planes fly according to the same basic principles as their full-scale counterparts, and managing these channels requires significant dexterity and coordination.
As such, beginners are advised to start with a simple 'trainer' plane. In general, these are designed to be slow and stable in flight, easy to control, and durable in case of crashes.
The Hobbyzone Sport Cub S is among the best-reviewed beginner's models. Like many of the most popular trainers, it's wings are positioned on top of the fuselage – giving it maximum natural stability. It's also equipped with an auto-levelling 'panic button', and SAFE technology – allowing you to choose the level of interference from various stabilization aids.
The Sport Cub S can be flown almost straight out of the box, but if you'd like the satisfaction of building your first plane yourself, Flite Test also have a wonderful selection of DIY kits.
Whichever trainer you choose, it'll take practise to master the controls, and it's worth seeking instruction at your local RC club, or purchasing a simulator for your home PC.
Once you have the basic covered, however, the sky's the limit!
Soon, you can attempt complex aerobatic manoeuvres – combining loops, rolls, spins and turns to dazzling effect – and perhaps consider a more sophisticated, intermediate-level design.
Pursue the hobby even further, and you could build quite a collection – including both electric and gas-fuelled models, scale replicas of famous aircraft, and even miniature jets!
I Need a Plane!
Now, however, it's about time we returned to the real deal.
As we know, learning to fly an airplane is a long and demanding process, and it may take years to earn your pilot's license.
But what's next for those not wishing to make a career of flying?
How do you continue your love affair with the open skies?
Well, let's consider a few of your options…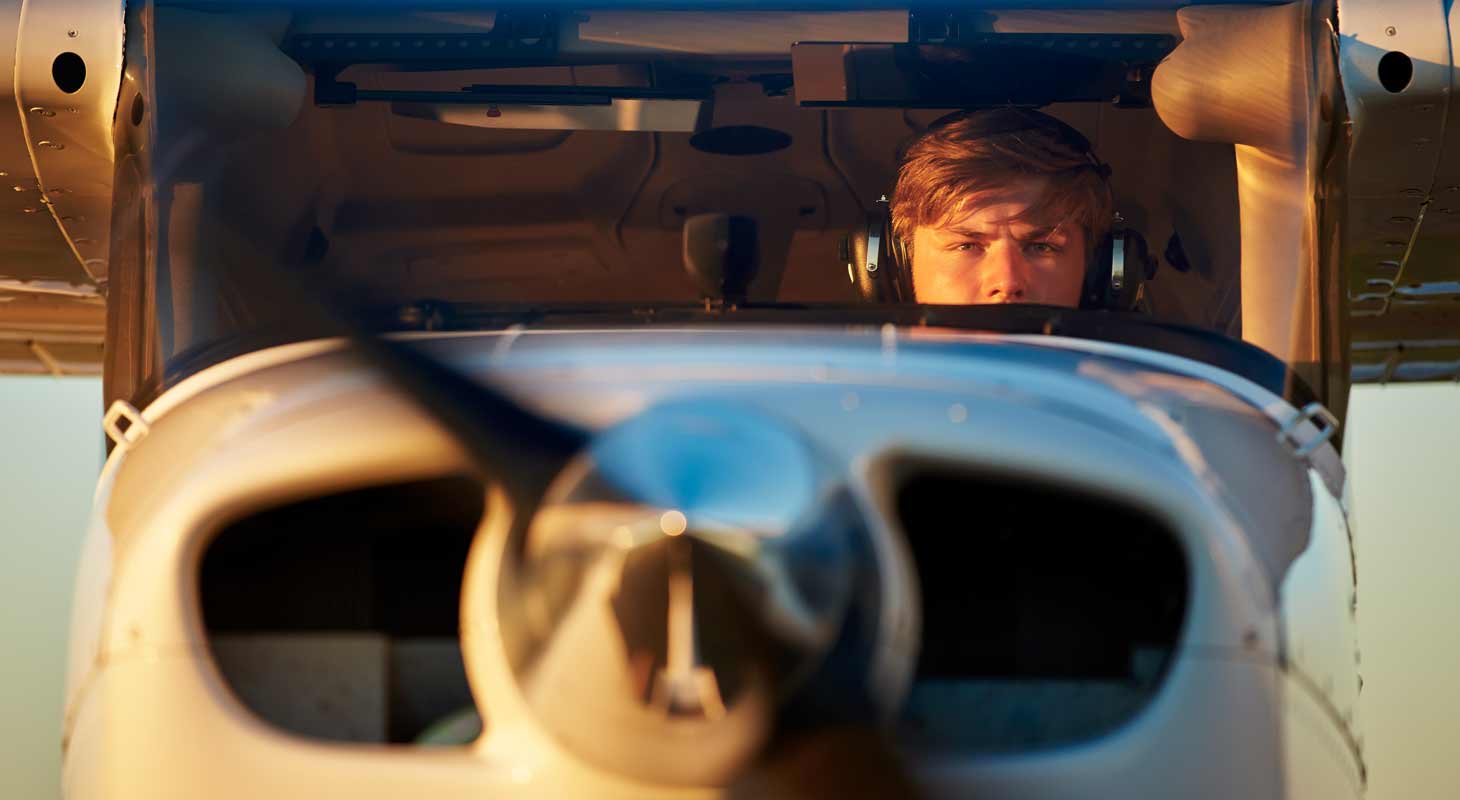 If you've completed the trial lessons, gained your PPL, and still have enough spare cash to spend on your own plane – we salute you!
Did you know, however, that there are alternatives to outright plane ownership?
Plane lease and fractional ownership programmes are both worth considering before you shell out.
Leasing a Plane
There's a well-known saying in the transport industry:

If it flies or floats… rent it.
If you're unsure how much time you'll have to indulge your passion for flying, this motto may hold true.
Aircraft leasing allows you to pursue your hobby, without the commitment and responsibilities of ownership.
The idea is simple – if you hold a full Private Pilot's Licence, you can become a member of lease club's like NetJets or Open Airplane. As a member, you can then rent aircraft by the hour.
PrivateFly's prices start at $455 per hour for a two-seat Cessna 206, and max out at over $50,000 for the Airbus A380 – so there's something to suit all budgets (more or less).
According to The Economist, even the world's biggest passenger airlines are looking to aircraft rental as a cheaper alternative to purchasing the assets outright.
On the other hand, Sherpa Report suggest the cost of leasing can become excessive if you're likely to fly for more than 20 hours per year.
For these pilots, fractional ownership might be the answer.
Fractional Ownership
Fractional ownership offers exactly what the name suggests – pilots generally buy a share in an aircraft with an initial acquisition fee, and then pay towards maintenance and occupancy fees.
NetJets and FlexJet both have schemes like these, and benefits include:
1. The chance to choose the right plane for you, and the ability to up/downgrade
2. The ability to fly with less than 24 hours' notice
3. The admiration of those among whom you casually let slip that you 'own' an airplane!
Aircraft range from small prop planes to private jets, and – depending on your license level – you could fly as often as you like.
What about the downsides though?
Well, there's a flip-side to every coin. Buying a share in an aircraft is usually a five-year commitment, and if you're not able to fly for more than 50 hours a year, the costs are unlikely to add up (Sherpa Report).
Buy Your Own Plane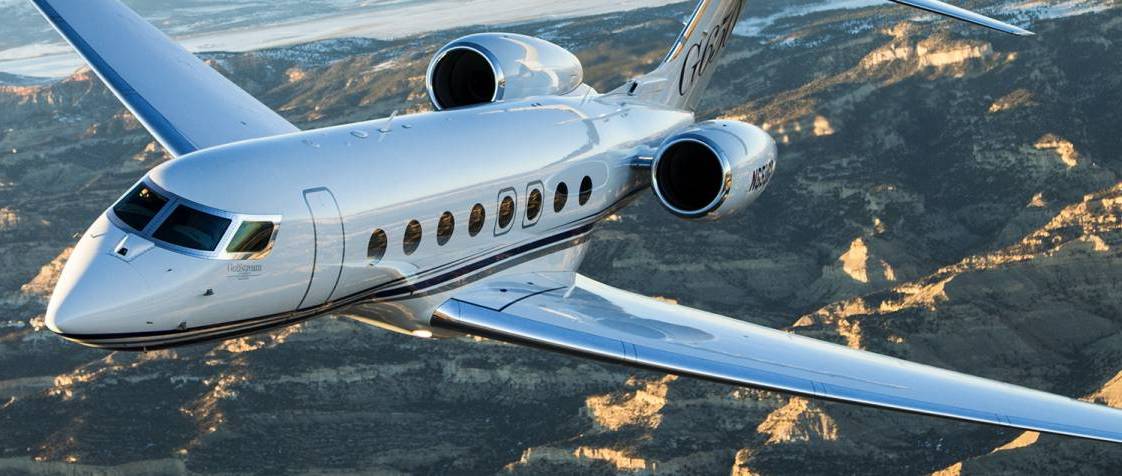 Not convinced?
We understand – if you've got the money to spend, why wouldn't you?
After all, you may spend years training for your license, all the while dreaming of your perfect plane.
Ownership puts you in true control of your flying experiences. You can choose the model, size, and location of your aircraft, and enjoy the freedom of flying whenever you want!
But let's not forget there are some hefty costs to be taken care of.
Initial price tag aside, there are several operational and maintenance fees to consider, plus insurance and hangarage – aka 'parking'.
Advanced online calculators, like Air Craft Calculator, offer an estimate of the overall costs.
However, as Investopedia explains – ultimately, these can only take into account the predetermined factors. As an owner, you'll have to cover everything – including the unexpected!
Still not dissuaded?
A small, second-hand, single engine prop Cessna 150 can be bought from Aero Trader for as little as $11,999, whilst a brand new Gulfstream G650 Private Jet will cost upwards of $66,500,000 from premium seller, AV Buyer.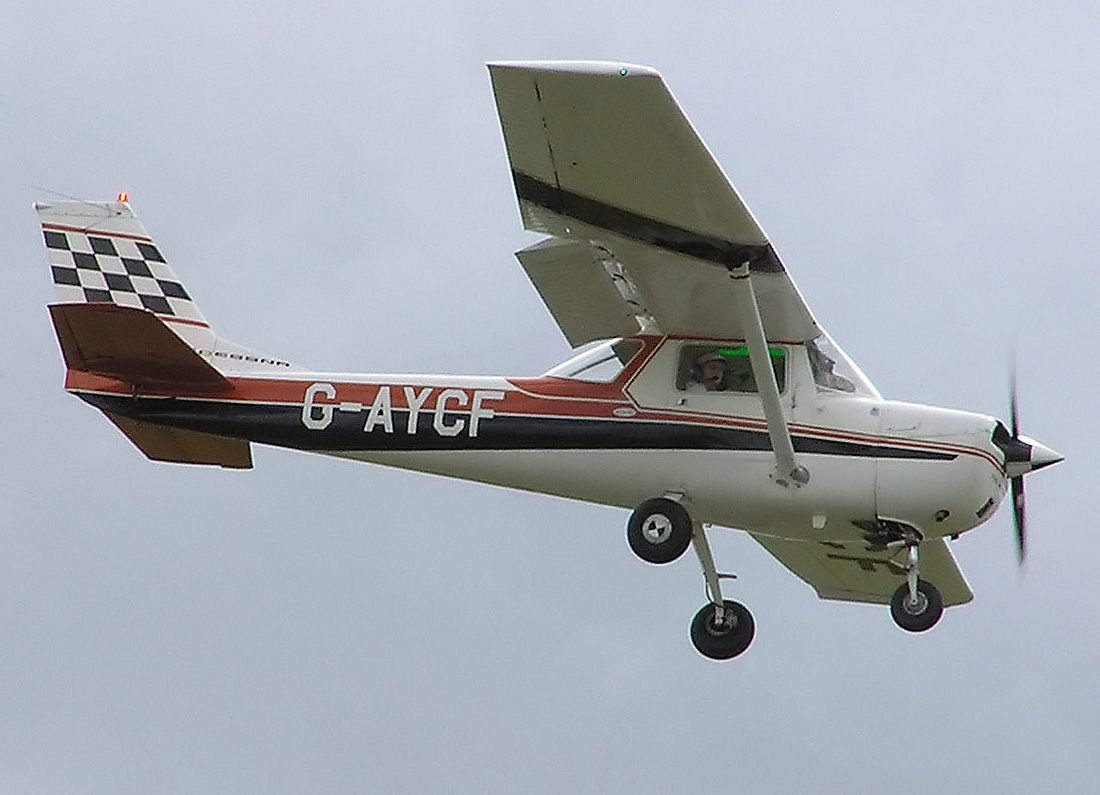 Whatever your price range, Plane and Pilot magazine point out that the most important thing is to avoid buyer's remorse – so set yourself a budget, and stick to it!
Things to consider
Whether buying or leasing a plane, there are certain factors to consider – initial cost, location, and usage among them.
Happily, there are also tools out there designed to help.
Buy A Plane Kithave devised an online wizard to assist prospective buyers. Enter your requirements into their simple form, and they'll send you a custom information pack – full of essential advice.
We'd also recommend spending five minutes with Flight Options' Mission Discovery tool – set your preferences, and they'll advise whether lease, fractional or full ownership is best suited to your needs.
Build Your Own Plane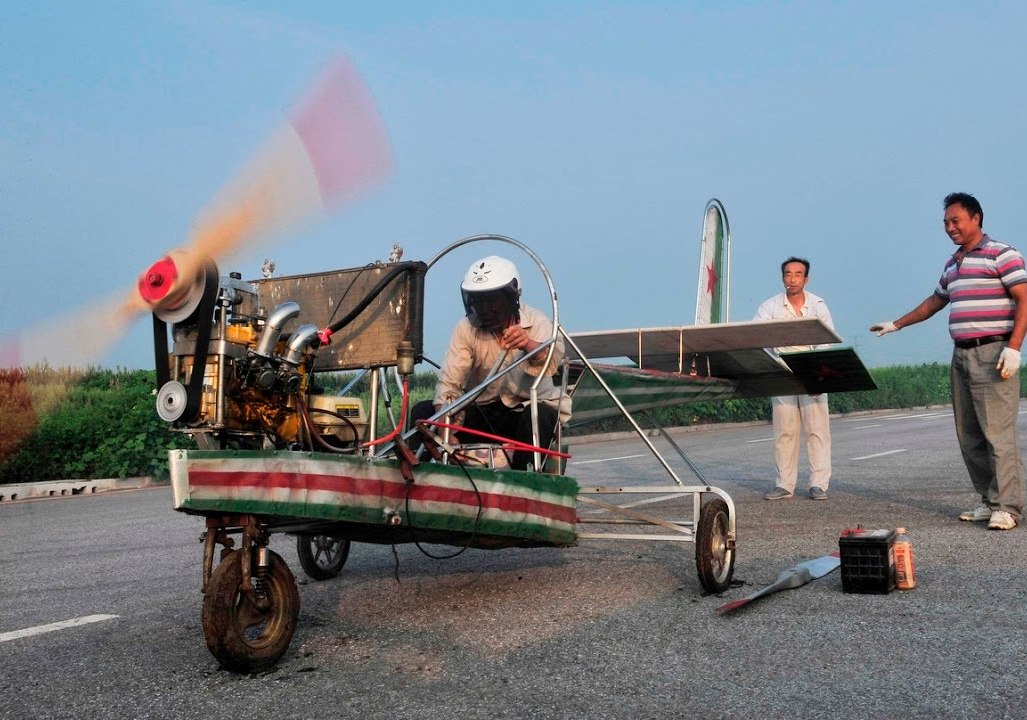 The world is full of pioneers – visionaries without whom civilization would cease to progress.
Aviation isn't short of these heroes, and names like Orville & Wilbur Wright, Augustus Moore Herring, and William Boeing are rightly venerated.
But you needn't be a natural-born scientist to become your own unsung hero of flight – all you need is a burning desire to fly, a large garage (or hangar), and a lot of spare time!
Since the beginning of powered flight, the FAA have issued a special airworthiness certificate to those aircraft falling within their 'experimental category'. These include amateur-built and kit-built planes – homemade in other words!
Given the cost of purchasing a brand-new plane, it's perhaps no surprise that more people are turning to DIY projects as an economical means of realising their dream.
Building your own airplane might sound like a crazy idea – and, yes, you'll need to seriously consider the amount of time, money, skill, and space it requires.
However, Flying Magazine suggest that – provided you enjoy working with your hands, in your own company, and have the support of your family – building your own plane could just be the experience of a lifetime.
For those starting out, the simplest and most hassle-free option is a kit-build. Popular models include the Vans RV-10 and the Sonex Quick Build and Airframe Kits.
Kits are available at various stages of completion. Fuselage and wing kits, for example, can be purchased with these parts pre-assembled – cutting build time significantly. These are a great option for complete beginners with cash to spare, with prices starting at around $40,000.
Those looking for an even more hands-on project are better off with a kit-build plan, such as the Easy Eagle. These require you to source materials yourself and can allow for better budgeting – just bear in mind you'll still need to find an engine!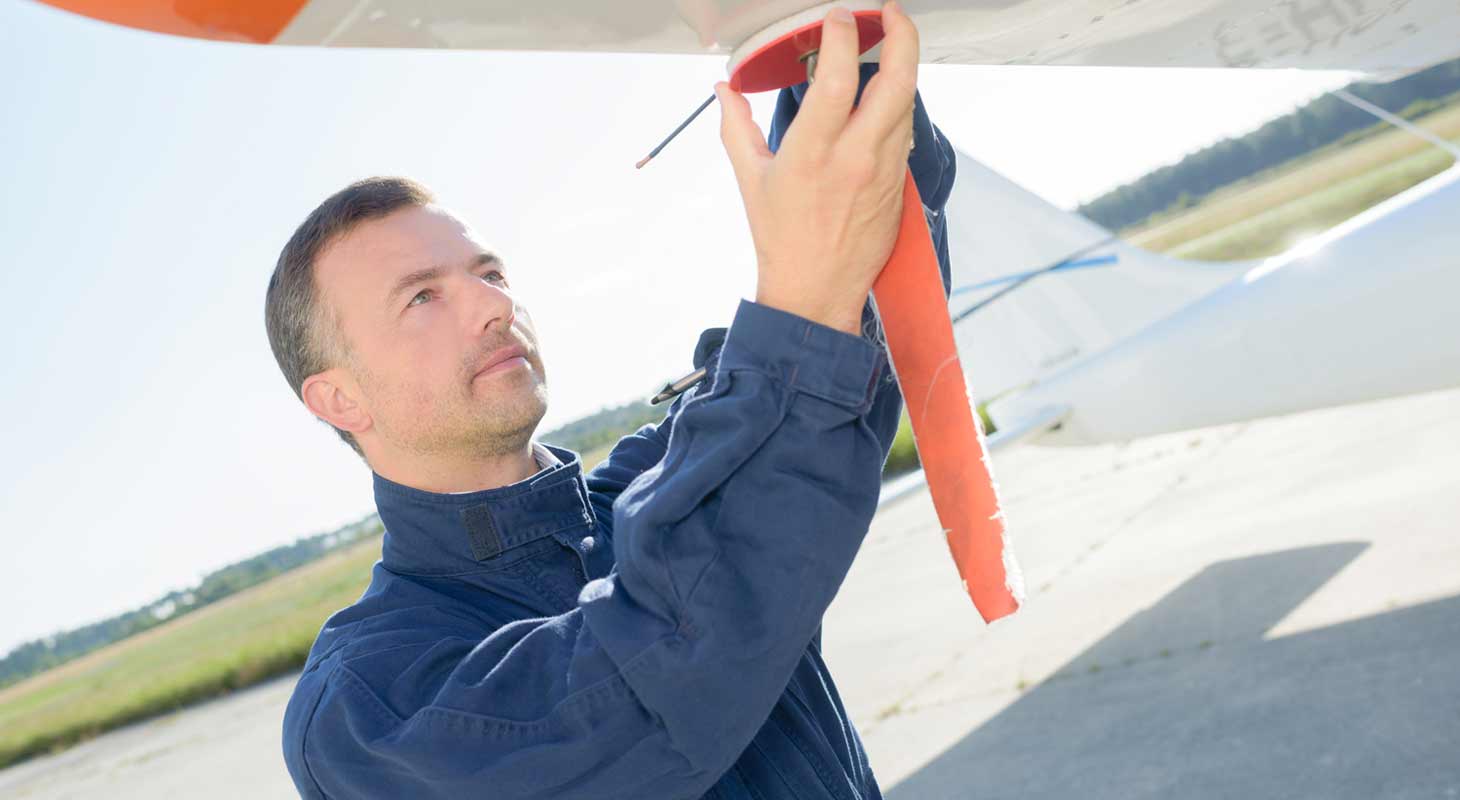 Of course, if you're up for a real challenge, it is possible to build an affordable airplane entirely from scratch, and the story of Asmelash Zerefu – a self-taught plane builder from Ethiopia – should provide ample inspiration.
Before embarking on your construction journey, Air & Space Magazine raise a few important questions:
How much time can you dedicate to the project? Most people tend to spend an average of 300 – 500 hours per plane.
Do you have enough space for your build?
Is it going to take over your life and annoy the rest of the family?
Do you have the patience and knack for wood and metal working?
And that's just the start of it – the EAA's amateur builders' sourcebook lists yet more things to consider:
PROS
CONS

You get to build it:

The sense of accomplishment upon completion is one which is difficult to match!

You have to build it:

Not everyone enjoys the challenge of taking on such a large task

Freedom:

You can choose every nut and bolt of your aircraft, and design it to suit your needs and personality

Not available for commercial use:

Experimental Amateur Builds (E-AB) cannot be leased or rented for commercial use

Performance & Technology:

You'll have access to cutting-edge materials & technology, with the ability to make your own adjustments

Foreign Travel:

You must gain special permission from another country's Civil Aviation Authority (CAA) prior to flying there
Clearly, choosing to build your own plane is not a decision anyone should take lightly.
Still, for those confident the positives outweigh the drawbacks – a homemade aircraft could be your ticket to the open skies!
I have my plane – now where can I fly it?
US airspace is divided into a complex patchwork of classifications, as outlined in Chapter 15 of the FAA's Pilot's Handbook.
The majority falls into a certain class of 'controlled' or 'uncontrolled' airspace, and is generally open to civil aviation.
However, there are areas in which far greater restrictions apply. Chief among these are a handful of Prohibited Areas – places where aircraft are forbidden within set dimensions for reasons of national security or welfare.
These include the former home of George Washington, Disneyland Resort, and the Boundary Waters Wilderness – in addition to top-secret military complexes, like conspiracy hotbed, Area 51.
Here are some notable no-fly zones and their altitude: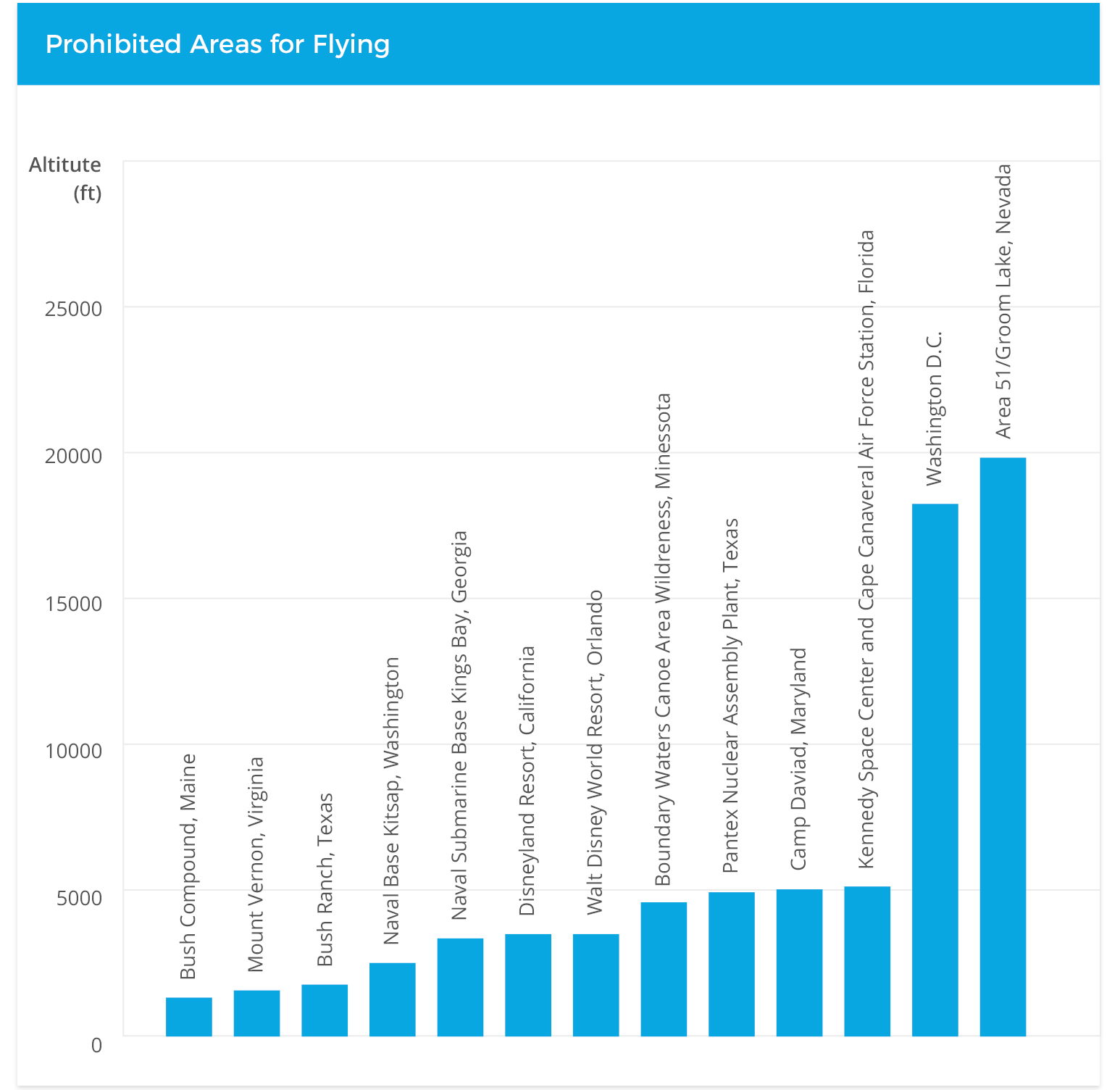 Stray into one of these, and you could find yourself in serious trouble with the authorities. At worst, planes can be shot down if they fail to heed radio warnings.
Thankfully, you're unlikely to enter restricted skies by accident – and certainly not without being alerted to your transgression. However, if you'd still like to learn more about spots best avoided, this interactive map is a useful resource.
Chocks Away!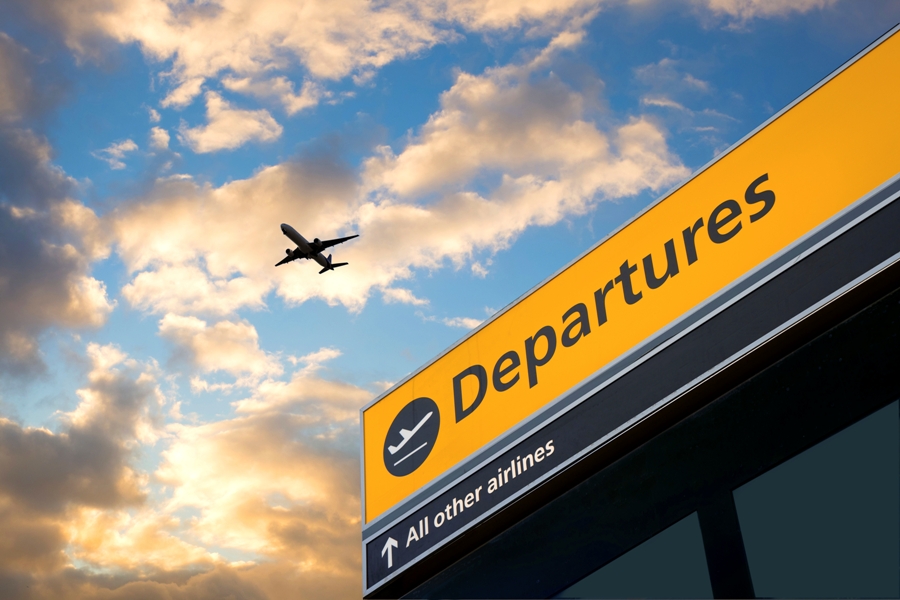 Phew! That about wraps up our guide to flying lessons – and beyond.
Hopefully, you feel inspired to spread your wings and explore the endless possibilities of flight.
Here, at Xperience Days, we have an unmissable selection of flying lessons and airborne experiences, so you can treat yourself or surprise a loved one today.
Few gifts compare to fulfilling a lifelong dream, and who knows where that first lesson could lead.
Get in Touch
If you have any comments or queries, we'd love to hear from you!
Perhaps you'd like to know where your nearest flight school is, or maybe you've some first-hand tips for aspiring aviators.
Breath-taking flights, airline anecdotes or hobbying disasters –