Staff Review: Monterey Movie Tour, CA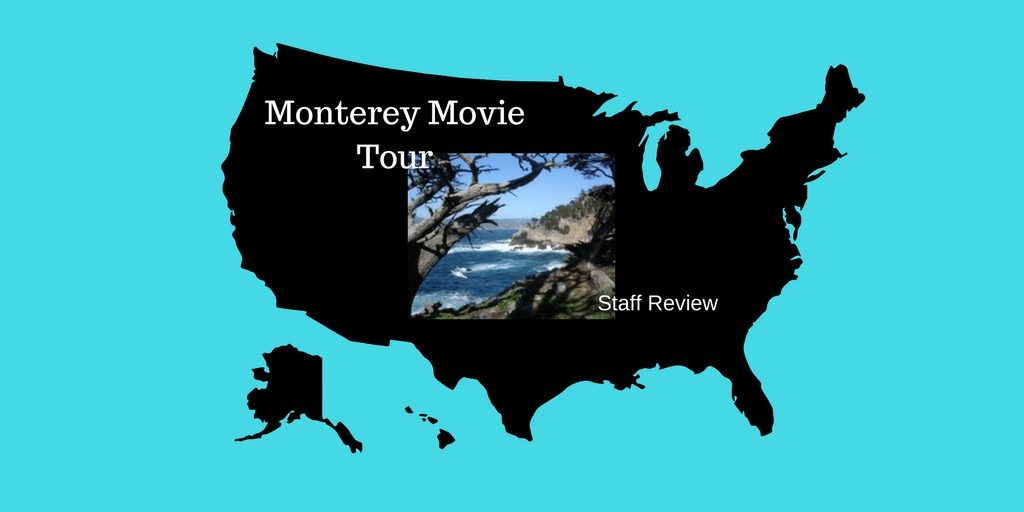 I'll be honest: I wasn't quite sure what to expect from the Monterey Movie Tour. I like movies as much as the next person, but wouldn't quite call myself a 'movie buff'. But when I got the chance to go on this top-rated tour, I certainly couldn't turn it down – and totally unexpectedly, it became the highlight of my trip to the US.
Calling it the 'Monterey Movie Tour' almost does this experience a disservice, as it's so much more than a movie tour: it's also a sightseeing tour, a really interesting history lesson and a chance to rub shoulders with celebs at some of California's most glamorous locations.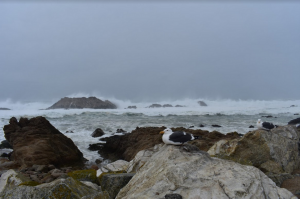 We boarded the tour bus in Monterey and met up with our tour guide, Doug. Doug was one of the best things about the tour: passionate about not just movies but the Monterey area, extremely knowledgeable about the region as well as its history in film, and one of the most personable people you can imagine. He also has one of the best narrating voices I've ever heard (he's has a radio show too, so he's definitely putting those smooth tones to good use).
The first surprise of the tour was that we had headsets and there were TV screens fixed to the seats in front of us. Whenever we'd pass a point of interest we'd watch the scene from the relevant film and hear narration explaining it all. This was great, as I'd imagined the tour would involve the guide waving vaguely out the window and saying "So, they filmed one movie over there… and another movie a little further down there…." Silly me.
We drove through Monterey and along Cannery Row, made famous by John Steinbeck's novel of the same name, where he described the road as "a poem, a stink, a grating noise, a quality of light, a tone, a habit, a nostalgia, a dream." Happily, today there was no stink, and as we drove we watched Marilyn Monroe journey along Cannery Row in 'Clash by Night', the same film that inspired Steinbeck himself.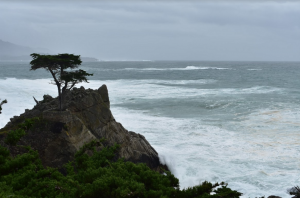 It just so happened that our tour coincided with some of the most extreme weather Monterey had seen in a long time; though the area usually has a consistent Mediterranean climate, that day it was cold and wildly windy. As we drove past the coast, a 40 ft wave flew into the air and smashed water down onto our bus. It was incredibly exciting!
The movie tour doubles up as a great sightseeing tour, as we stopped off at several points to look around and take photos. Along Monterey Bay we watched scenes from Captains Courageous and Mutiny on the Bounty and I got some moody photos of the rare storm (bringing your camera is a must for this tour). We then stopped at the Lone Cypress tree after watching Lana Turner pass by the landmark in Mr Imperium. I didn't realise this was part of the tour, and excitedly got out to take a gazillion pictures. It's not every day you get to see the world's most famous tree!
The highlight of the tour for me was the visit to Pebble Beach, the famous and beautiful golf course that's appeared in National Velvet, Julie, Follow the Sun, The Ghost & Mrs Muir and In Love and War. I loved Doug's enthusiasm for the place: he said it was his "favourite place in the world", and would be popping down later that day to have a few drinks (he's a regular there).
Doug also told us how many celebrities frequent the Tap Room bar at Pebble Beach. Although Clint Eastwood and Mark Wahlberg often made appearances, it seemed the miserable weather had put them off that day. A real shame, as I love Marky Mark.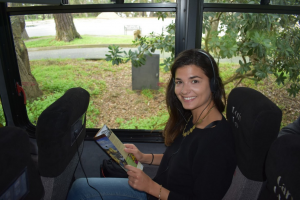 Nevertheless, we took at seat at the bar and enjoyed a drink in these opulent surroundings (NB: Make sure you bring identification! I got carded by the staff, and without proper ID to show had to make do with a coffee instead of a cocktail).
The tour concluded with a drive through the pretty hamlet of Carmel-by-the-Sea, where we watched scenes from It Seems Like Old Times, The Lady Says No, and A Summer Place. I wasn't sure what to expect from this experience but it was an unexpected delight, and I honestly loved every moment. It doesn't even matter if you haven't watched any of the movies featured to enjoy the tour, as Doug's genuine enthusiasm and the spectacular surroundings make it a day out to remember.