Staff Review of San Francisco Chocolate Tour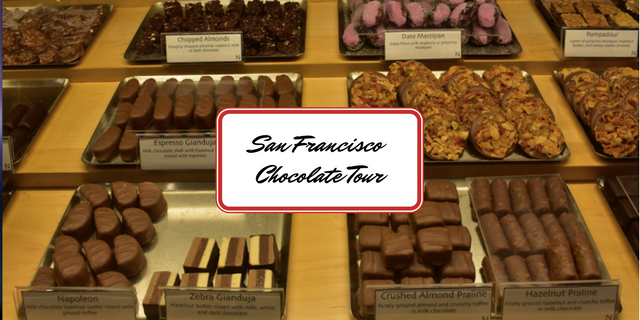 Like most people, I love chocolate. LOVE IT. So you can imagine how excited I was to join Gourmet Walks for their chocolate tour of San Francisco. This city has been at the forefront of the American chocolate revolution, and this three-hour walking tour explores its best traditional and innovative chocolate creations.
We met our guide Marie at 10 AM on Friday 20th January 2017: the day was cold and damp but Marie's enthusiasm was catching, and it was impossible not to feel excited as she ran through our itinerary. There would be seven stops with plenty of tastings at each, and if we reached a point where we couldn't stomach any more chocolate (surely not?!) we could store them in zip-lock bags. This was the first hint as to just how much chocolate we'd taste on the tour….
Before we set off we learned about the importance of ethically sourced cacao and how bitter beans are transformed into the smooth bars we see in stores. We smelled dried cocoa beans and discovered how roasting them brings out that wonderfully rich chocolate smell, before having a nibble on some dark chocolate. Now our coco cravings were piqued, the tour could really begin.
Our first stop was Dandelion, where Marie gave us samples of three different types of dark chocolate – all 70% cocoa but each from different countries: Venezuela, Madagascar and the Dominican Republic. Just as the taste of wine and coffee is influenced by their place of origin, so the soil type, temperature and rainfall affect the taste of chocolate.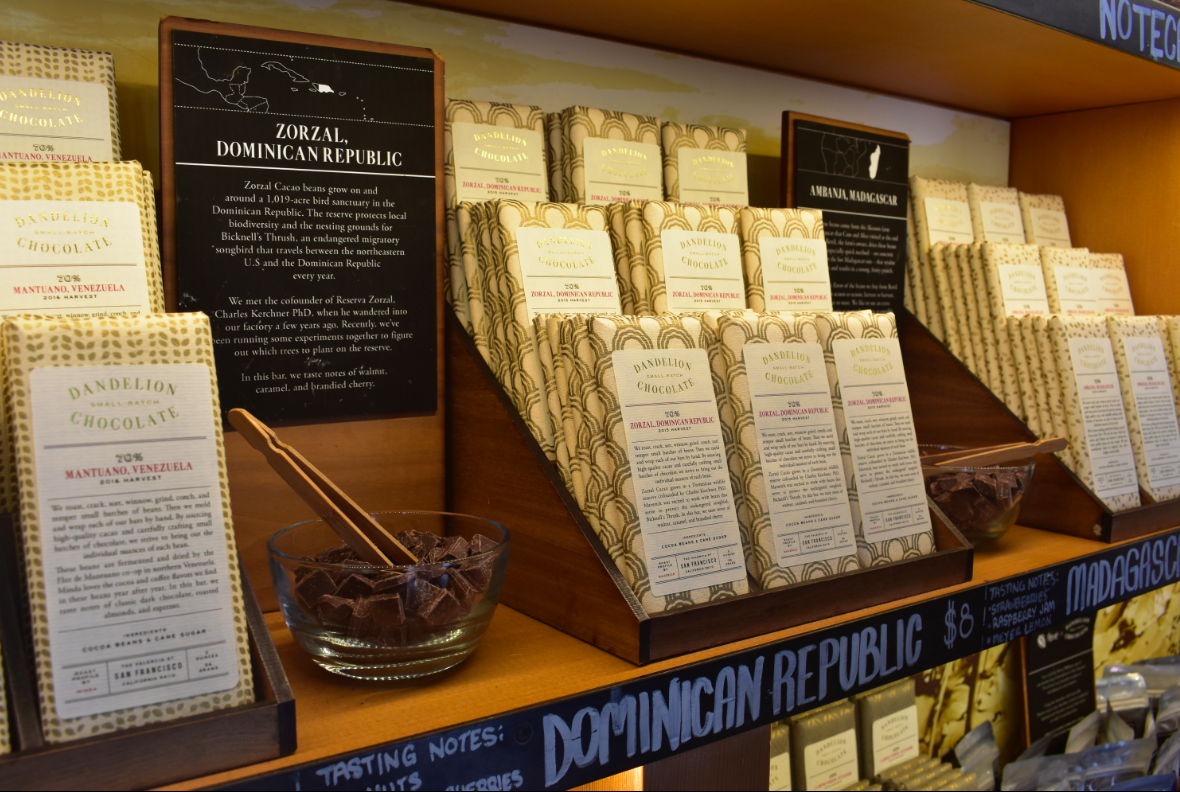 All three samples were great tasting and deep in flavour, but they had totally different undertones: to me, the Dominican Republic chocolate was mild and mellow, the Madagascan more floral and citrusy, and the Venezuelan (my personal favourite) more smoky-sour. Everyone else liked the Madagascan one best, proving that it's all objective. We followed this with a frozen hot chocolate, which was delicious although a chilly experience on an already cold day!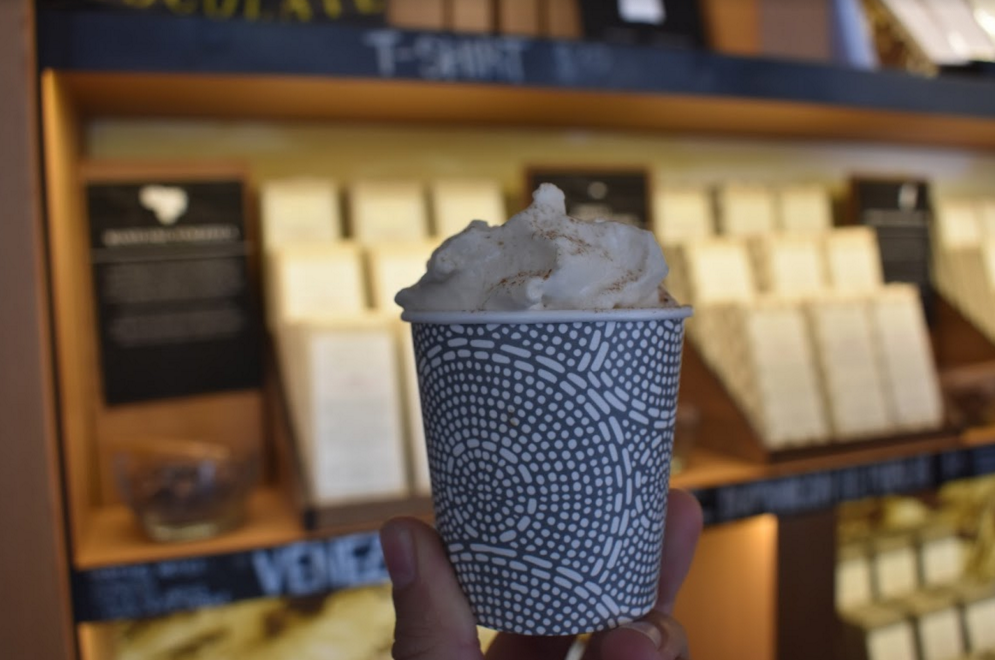 The next stop was the Ferry Building Marketplace, where we had tastings at several different stops including Neo Cocoa and Recchiuti Confections. We first tried burnt caramel and sea salt, chocolate covered roasted almonds, and beautiful hand painted chocolates. We then tried some more unusual but delicious creations – my favourites were the mocha marshmallow and the smoked chilli chocolate; the latter initially just tasted of normal chocolate, but then the heat from the chilli came in, was followed by a deliciously smoky flavour. So good!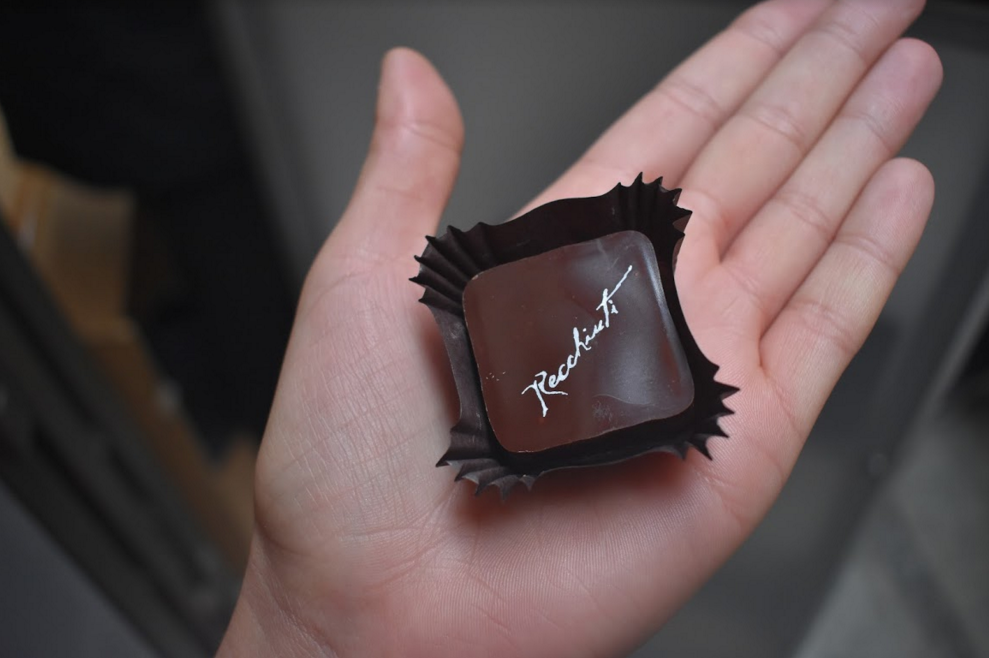 We moved on through the city, stopping off at Fog City News where we admired their selection of international chocolates as well as their chocolate wall. That's a little plaque that you can get your name on if you try enough variations of chocolate bars. Our next stop was New Tree and we tried aromatic hot chocolate infused with cinnamon and nutmeg… it was delicious, and the warmth was wonderful after being out in the biting cold.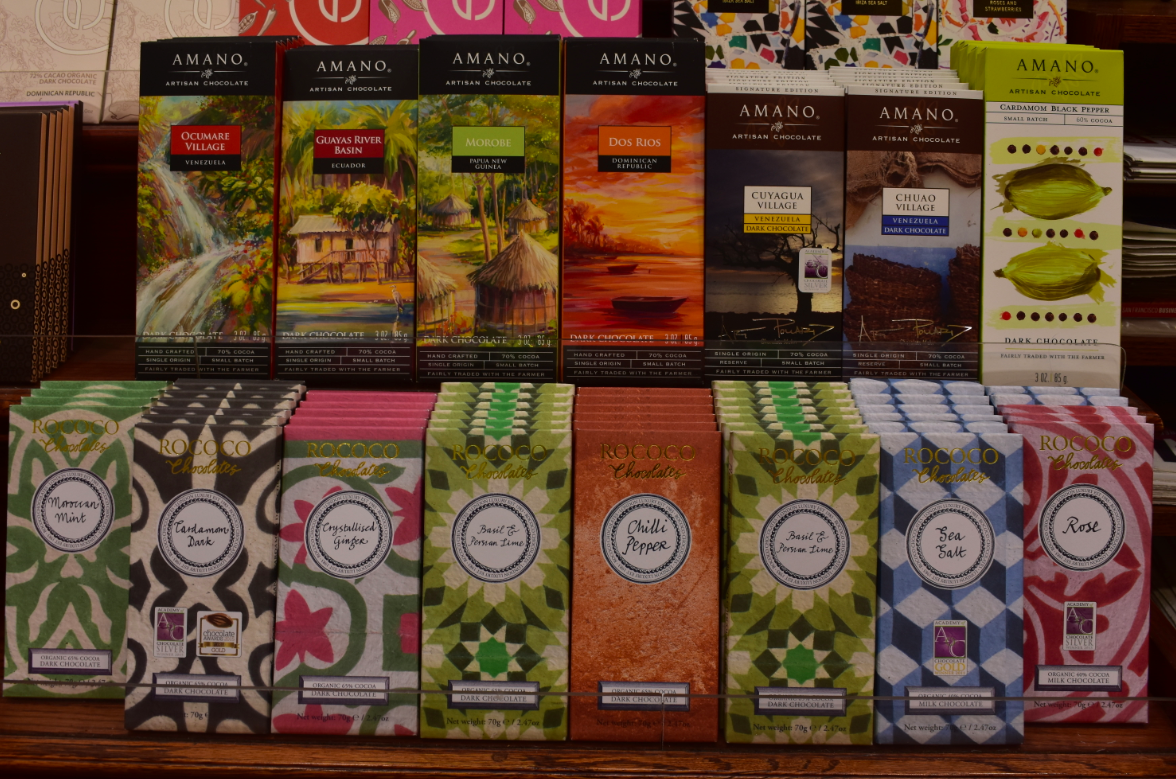 Next up was Sugarfina, where we tried an eclectic mix of confectionary, like popping candy that crackled in your mouth and bacon-infused chocolates (not actually containing bacon, which caused my vegetarian taste buds much panic and confusion). We also tried these incredible single malt whiskey truffles that spurted out a very healthy measure when you bit into them. Was it my imagination or was I starting to feel a little tipsy?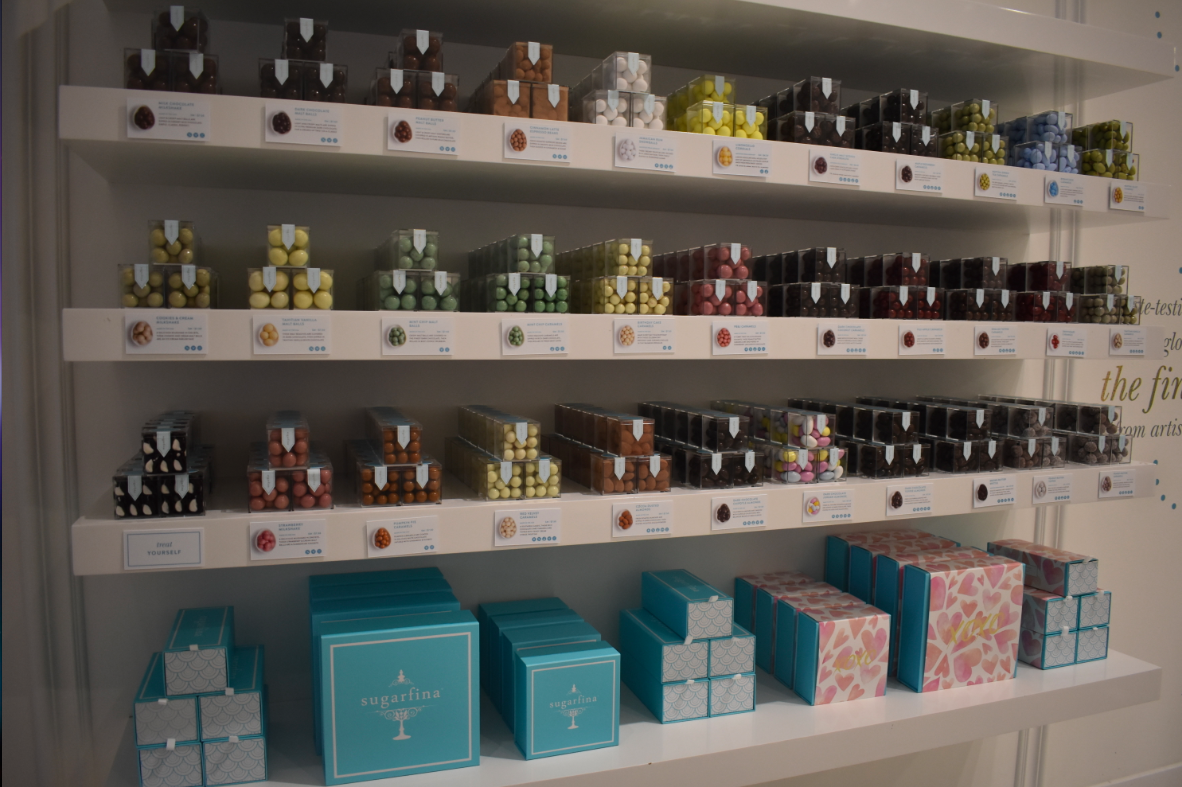 We crossed the street to explore one of Oprah's favorite chocolatiers called Teuscher. She especially loves the Swiss champagne truffles, but at this point, I'm ashamed to say, I was all chocolated out. I knew I'd kick myself later for missing out on these treats though (if it's good enough for Oprah it's good enough for me!) so I was thankful for the zip-lock backs Marie had given us earlier. And that was it – our last stop!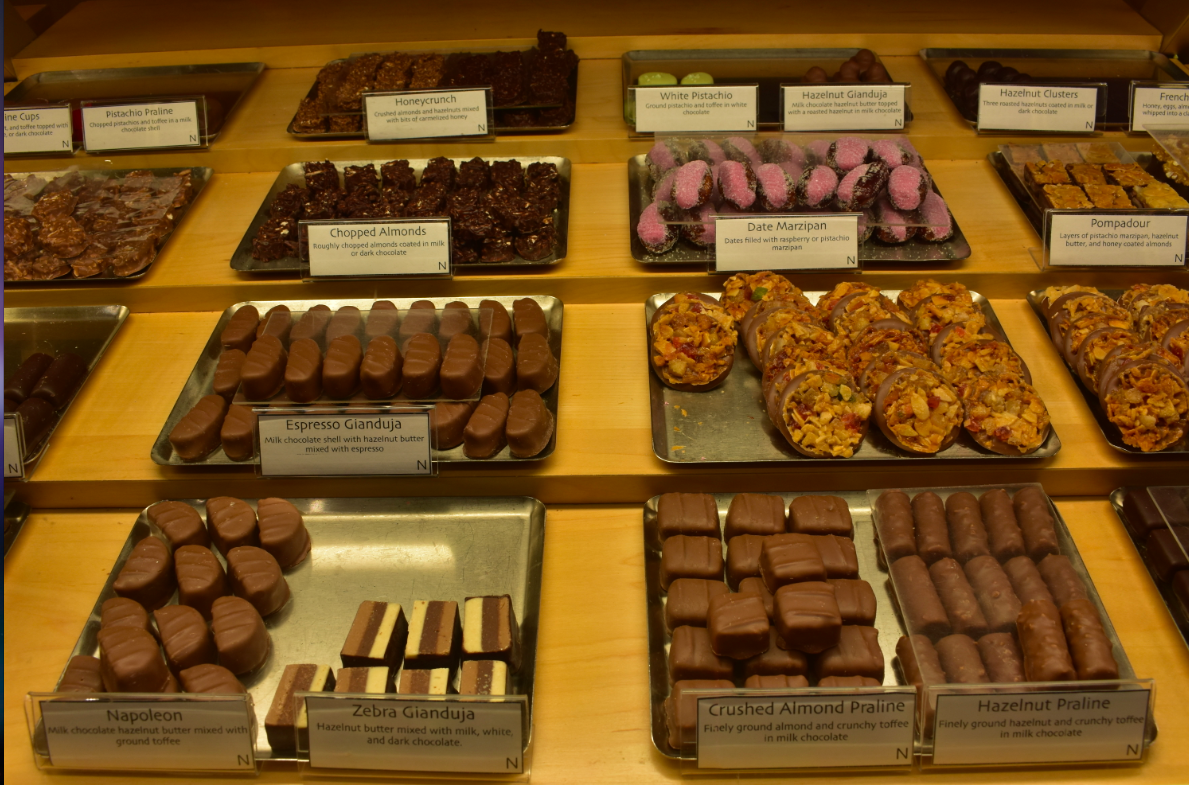 This tour was hugely enjoyable and far more informative than I expected. We learnt a lot, not just about the art of chocolate making but about the global chocolate industry too. We also received a Chocolate Lover Card entitling us to discounts at all the chocolate boutiques we visited – what a shame I'm just visiting! This tour is a must-have gift for any chocoholic, and I'll be dreaming about my sweet San Francisco adventure for years to come…
If your chocolate cravings are in full swing now after reading this delicious blog, you can try out the food tour for yourself here.