Supplier Interview with Urban Oyster Tours
We interviewed Oyster Tours, who specialize in sharing local secrets around New York, revealing the best food and drink hot spots! These walking tours are not to be missed and can be enjoyed by tourists and the whole community.
1) Please tell us a little about the history of 'Urban Oyster Tours' and how it got started?
 We started Urban Oyster Tours in 2009 and the genesis behind it was a desire to create a much better travel experience for both the traveller and community.  We saw two issues we wanted to address.  One was the proliferation of large bus tours that really keep people from truly interacting with a place and its people.  The other was the proliferation of chain stores in NYC.  We wanted to address both of those problems so we created a company that offers small group, intimate, walking tours that focus on the unique, local businesses that you can only find here in NYC.  Particularly those business specializing in food and drink.  Today we operate six different tours all over the city, we have 7 passionate guides working for us and we have connected thousands of locals and visitors to amazing local spots.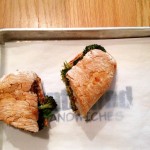 2) What is the best part of your Job?
The best part of my job is bringing someone to a place that they love and didn't know about before.  Whether it's an amazing cheese shop, a brewery, a cocktail bar, or whatever, seeing people's eyes light up when they taste the undiscovered delicious food or drink is a great satisfaction for me.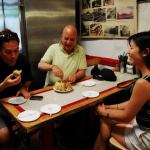 3) Do you have any news about 'Urban Oyster Tours' or exciting information or a story you'd like share with our readers?
We are launching a new tour!  It's our East Village Craft Cocktail Tour.  The tour will take people to some of the best cocktail bars in New York City.  Guests will learn all about cocktails, their history, how they are made, prohibition and gangsters, and the explosion of the craft cocktail and distilling movement of the present day.  The tour will visit 3 different bars where everyone will get a cocktail and we'll also visit New York's best wine and liquor shop.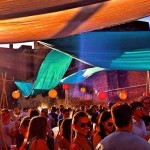 4) What do you think makes 'Urban Oyster Tours' experiences unique and special for customers?
Our unique tours are small group experiences that take you inside the local NY.  We believe in supporting small, local businesses and all our tours are a celebration of the unique businesses and entrepreneurs that make NY what it is today.  Guests on our tours discover both old and new shops, meet the people behind the counter, and taste a lot of great food and beverages.  Plus they are lots of fun and because of this focus locals enjoy our tours just as much as visitors.
5) What's your most frequently asked question from customers?
Usually the questions we get are how to get back to the places where we just went!  Fortunately we provide everyone with a map.  The other questions we get are about where else to eat and drink in NYC and we are always happy to share our recommendations.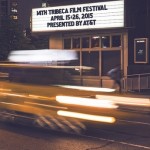 6) Is there any other information you'd like to share about 'Urban Oyster Tours?
Only that we pride ourselves on contributing to our communities by supporting local businesses.  All our tours only visit local businesses whom we do pay for the tastings the groups receive because we want to support their businesses and help them grow.  Guests can be sure that we are taking them to places they too will want to support once they know about them and taste their delicious offerings.
Thank you so much to David, for answering all our questions and sharing all that Oyster Tours have to offer!