Top 5 Places to Visit in the New Year!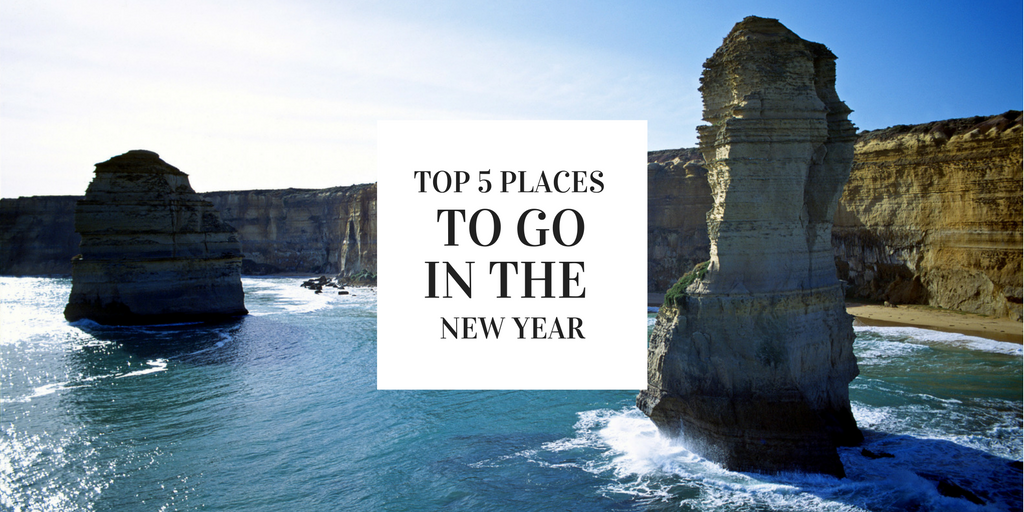 With the new year approaching, it's time to start thinking about where you want to go in 2017! We have taken it upon ourselves to find – in our opinion – the top five destinations for adventure sports in the world. These are by far some of the coolest things to do, and should be added to anyone's bucket list. Read on for travel inspiration…
Scuba diving in the Cayman Islands

The first recorded scuba dive was in 1943 and the technology has developed ever since. Giving divers longer diving time and greater depths in different waters, scuba diving has now become a huge craze all over the world. The Cayman Islands are known for white sandy beaches and crystal clear waters – so there really is no better place to go diving! Explore the various corals and tropical fish and spend your new year in tropical paradise, venturing out to this beautiful location.
Jet skiing on the Dead Sea

Jet Skiing is an excellent way to keep fit and have fun in the sun! Combine that with the Dead Sea and you have the perfect combination of culture and extreme aqua adventure. The Dead Sea waters are some of the saltiest in the world, where there is little water based wildlife creating crystal clear waters. The sea not only looks beautiful but is also great for your skin. Ever seen the pictures of people floating on the surface without moving? That is what the Dead Sea is most famous for; definitely a must sea (mind the pun!), once in a lifetime travel experience.
Canoeing on Lake Louise, Canada

Lake Louise in Canada is meant to be one of the most beautiful, picturesque and tranquil places in the world. With see-through, blue waters and green valleys, Lake Louise is definitely another travel-must to add to the bucket list. Why not take up canoeing along the blue river and see all the beautiful sights Canada has to offer, from snowy mountain peaks to grizzly bears to the most stunning and unique views in the world!
Zip line through the rainforest in Costa Rica

Costa Rica is situated right between the US and South America and is known most for its dense rainforest and humid climate. With tropical wildlife and beautiful natural landscapes, Costa Rica is definitely a once in a lifetime experience for anyone and there is truly no place like it. What better way to see the rainforest and all its natural beauty than to zip line right through it? – Get your adrenaline pumping whilst exploring the lush green tree tops. The perfect way to get through the jungle if you ask me!
Bungee Jump in Queenstown, NZ

Last but by no means least is Bungee Jumping. Funnily enough, this heart racing sport actually originated in Queenstown in 1988 off Kawarau Bridge. Bungee Jumping is not only one of the most exciting things to try but jumping off a ledge where you have an overview of Queenstown's lush mountains, sea and natural wildlife is definitely the way to do it! With some of the highest bungee places in the world, why not try this adrenaline pumping sport in New Zealand – and experience the thrill and beautiful sights of this corner of the world.
We hope you have enjoyed our guide to the top five places to try our most loved adventure activities, and that they have inspired you to try something new in the New Year! If you are interested in these experiences but want to try something closer to home – click on the images to find your local Scuba Diving, Jet Skiing, Canoeing, Zip Lining and Bungee Jumping experiences.