All Aboard the Intern-Ship! Part 1: Paddleboarding
Recently, we had a wonderful visit from our intern at the UK office, Jo. To show her just how great the States are, we took her on a range of experiences, showcasing the beautiful Colorado landscape and weather. First up,  we headed to the Yampa River for a go at Paddleboarding. Tackling the waves and rocks from standing sure did have its challenges, but the professional instructor, Danny, was great at making everyone feel at ease. Here's what Jo thought…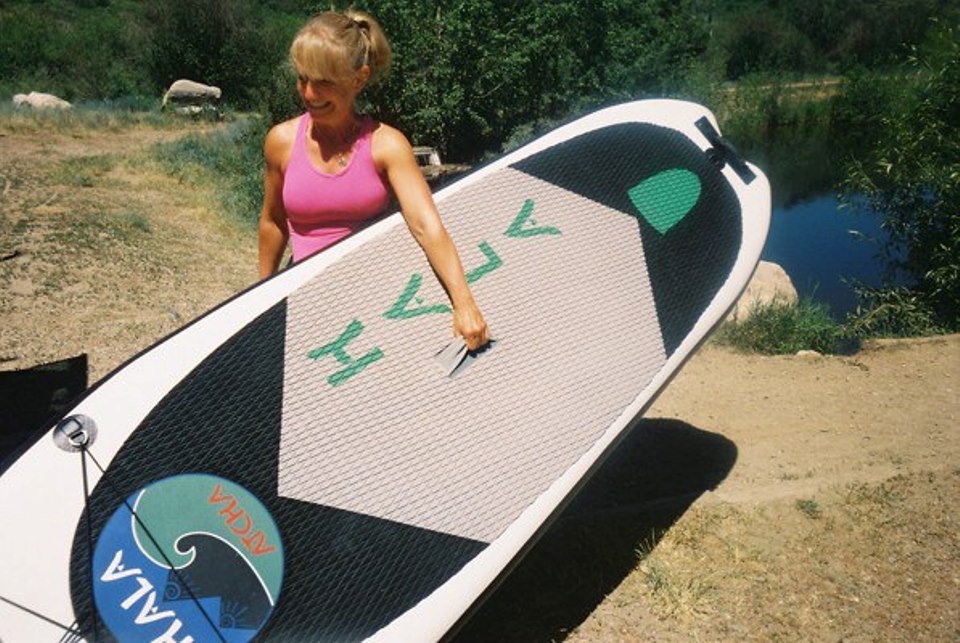 "Similarly to kayaking, I'm a beginner on a paddleboard, so to get started with our lesson we practice on calmer waters at River Creek Park. Running through the fundamental skills needed to survive the river, such as moving on the board, my stance, dropping to one knee (or in my case, both knees), turning the board, paddling in a straight line and even pivoting around in circles. Building up my confidence just in time to suit up and head towards the river and begin our adventure.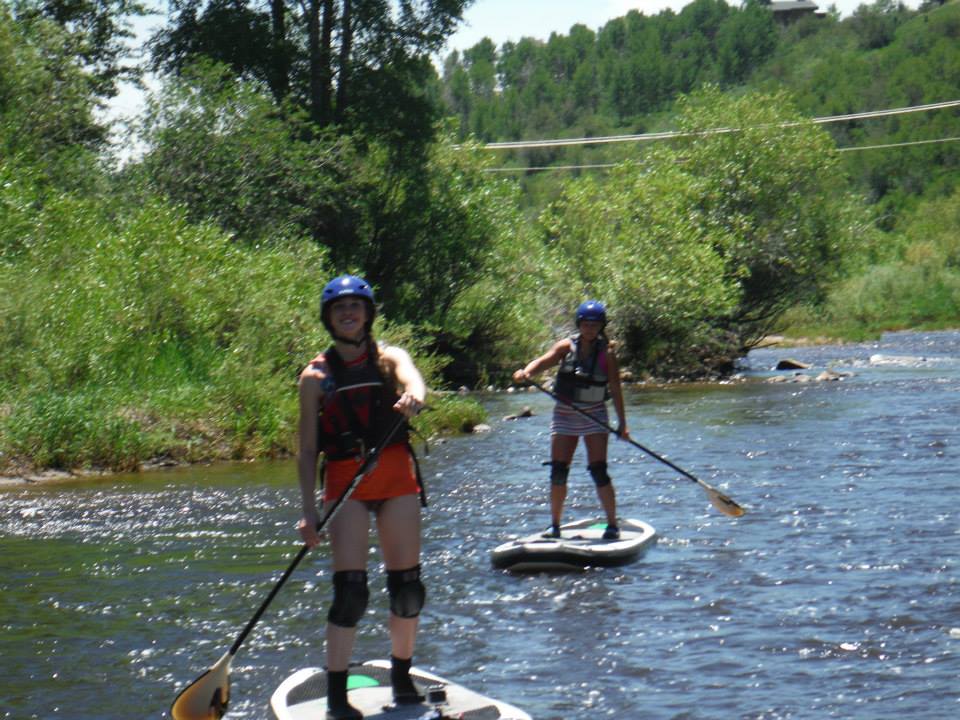 Danny gets us kitted up in helmets, life vests, waterproof boots and knee pads, with the sun beaming down on us and the fresh water flowing smoothly, the conditions are perfect and we jump straight onto our boards and begin paddling down the river.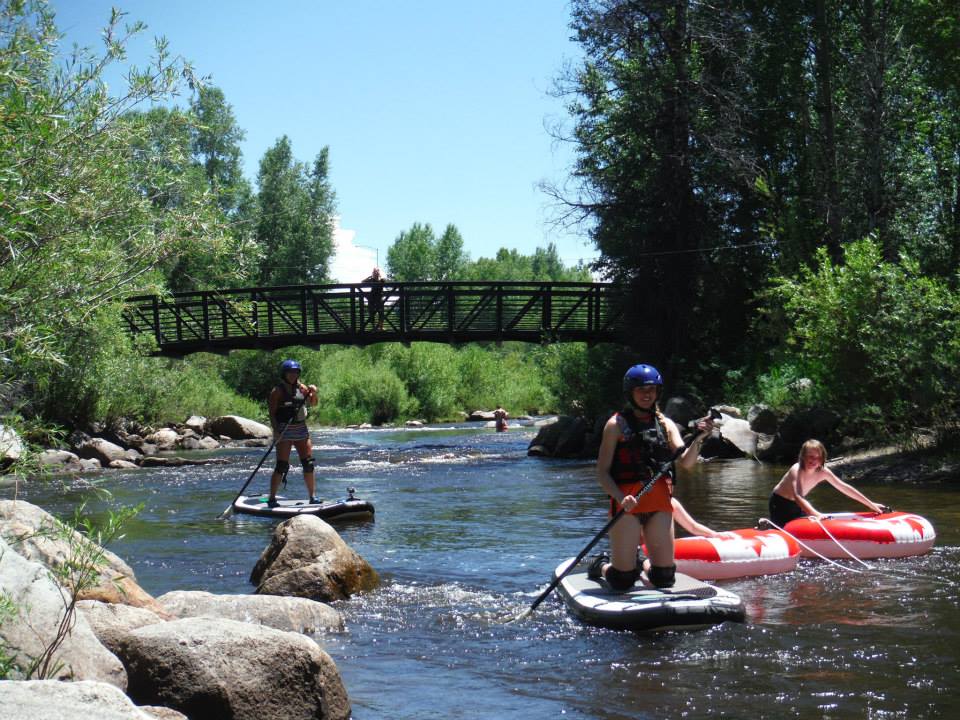 The first obstacle to tackle are some rough currents, which does in fact throw me to my brace position – one knee with paddle flat on the board and water. Once regaining my balance and steadily getting to my feet again I carry on down the river, focusing on all the useful tips Danny has given me throughout my lesson so far.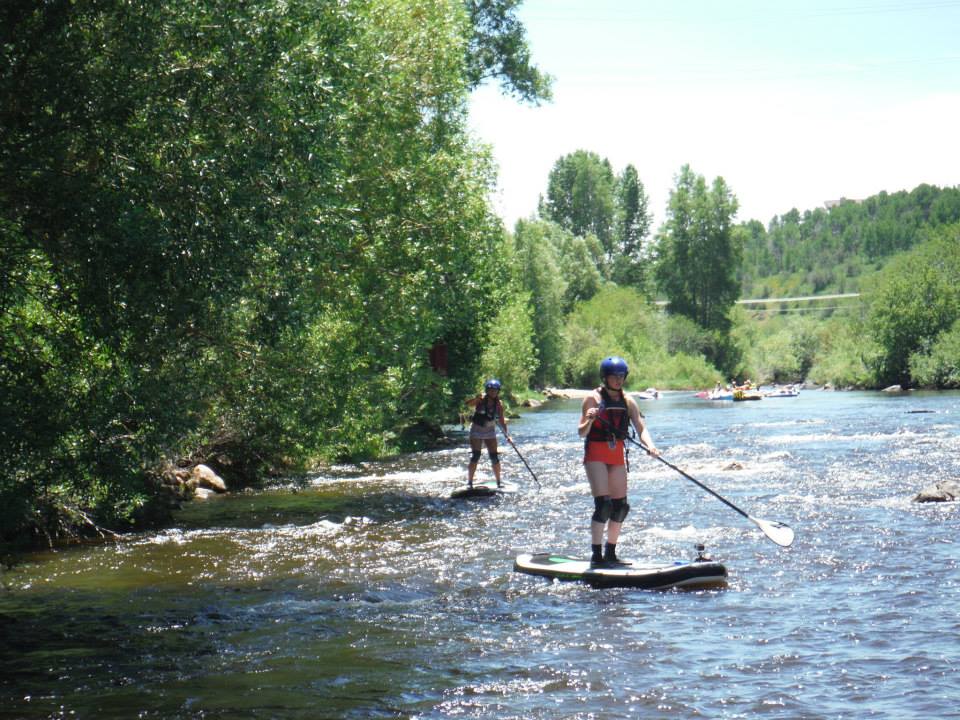 As feared from the beginning, I do eventually end up face-first in the river! However, I find this gives me a new edge and I'm dying to get better on the board and now that I'm wet… there's nothing stopping me from attempting to stand through the more rocky parts of the route. Of course my partner for the lesson, Michelle, is far more successful at standing than me and totally owns the rough parts of the river!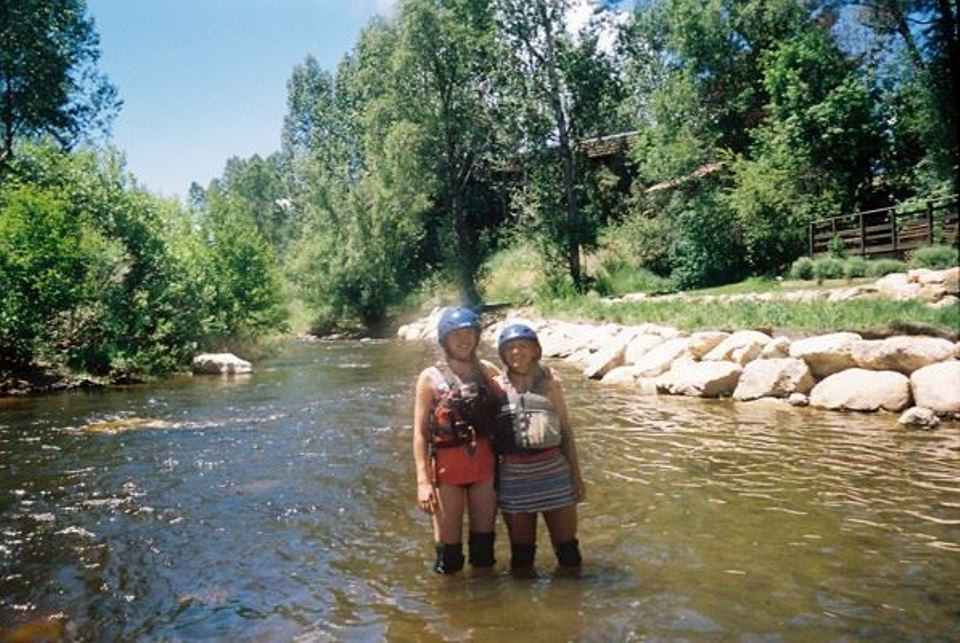 Along the route we came across some 'holes' on the river – where the water moves in a different fashion to the rest of the river due to obstructions in the river such as rocks. These holes mean we can surf on the paddle board. At first I'm once again in the water, but after a couple of attempts I'm facing up the river and paddle my way into a surf position and riding the waves!"