Christmas in July Special Offer!

Ho ho ho, Merry Christmas in July!
Originating in southern hemisphere countries, Christmas in July was first celebrated by those who wished to have a Christmas with a more wintery feel. Countries including Australia, South Africa and New Zealand all have their summers during the months surrounding December and January, and their winters six months later, meaning the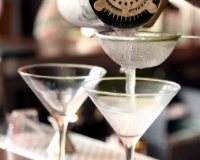 traditional date of Christmas, December 25th, is celebrated in a warm climate. For those who wanted a Christmas in winter; Christmas in July was created.
Not wanting to miss out on the opportunity to have two Christmases, North America soon adopted the holiday and the summertime Christmas was born, providing a welcome celebration in the long months between Independence Day and Labor Day. Parties are thrown across the US and Canada, with appearances from Santa Claus and his reindeers (usually fake), plus frozen delicacies like ice-cream and yogurt, and not forgetting the gifts!
Here at Experience Days, we love any reason to have a celebration, so in true Christmas spirit we're offering a very special gift of $25 off any order over $250!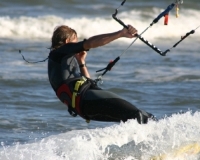 To coincide with this fabulous offer, we have added a bundle of new experiences too, so why not celebrate Christmas in July by tickling your taste buds in an Orlando Food Tasting Tour, an Atlanta Southern Food Tour or a Southern California Mixology Course? If you feel like really making the most of the sunshine during Christmas in July, how about a Private Atlanta Pro Golf Lesson or a Utah Flyboard Experience? Of course, Christmas is all about giving, and Christmas in July is no different, so treat a friend or loved-one to one of our incredible new experiences like the San Antonio Aerobatic Thrill Ride or a Cape Hatteras Kiteboarding Lesson, a truly memorable Christmas gift!
This exclusive offer is available from July 25th to July 31st, so get in quick and don't miss out! Have a simply unforgettable Christmas in July this year with Experience Days.