Apocalypse Now?
It's a question most of us have been asked at some point – if you knew it was your last day on Earth, what would you do? How would you spend it? With today marking the end of the Mayan calendar (and the end of the world, according to some), we've been asking ourselves that question here at Experience Days HQ. It's the perfect opportunity to think about what really matters, and our conversation has confirmed what we already knew – 'stuff' doesn't really matter. What matters are the people we love and the life experiences we have. With that in mind, here are a few of the experiences that we'd do, if the end really was nigh*…
*The end is almost definitely not nigh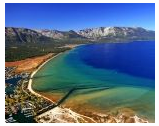 Flying, Gliding or Hot Air Ballooning!
What a brilliant way to escape any chaos on the ground… up, up, up in the air! Whether you want to learn to fly a helicopter or experience a buzz flight above all the beautiful sceneries of Seattle, New York or Lake Tahoe Experience Days can provide you with an unforgettable flight just about anywhere.
Perhaps a gentle ride in a hot air balloon over Nashville or Orlando tickles your fancy, what a perfect way to spend your last few hours on Earth – relaxing as you drift through the clouds… maybe even witness a beautiful sunset. Definitely some chances to get crossing off that bucket list.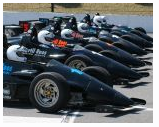 Behind the Wheel of  A Supercar, Stockcar, Motorcycle or Go Kart
Always wanted to own a supercar? Well what's the point if the World is going to end?! Take one for a spin around a track and experience the beauty as you take the circuit turn by turn in a Lamborghini, Ferrari or a Porsche.
If that isn't enough to excite that adrenaline junkie in you, why not grab a helmet and strap into a NASCAR from one of our Champion Ride experiences – three high-speed, blood-pumping laps as a passenger. With prices ranging from $75 to $2,500 there really is something for everyone… then again if the World really does end money will be the least of your worries!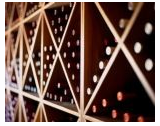 Eating Cheese and Drinking Wine
Oh yes, nothing can beat flying and driving except for tasty food and yummy beverages. Experience Days provides a tremendous variety across the US and we couldn't think of a better treat for our last day on Earth than delving into a basket of croissants or crate of wine.
Rather tuck into something more substantial? A pizza tasting tour in Boston or a cookery class in New York might get those taste buds tingling with a selection of steak and sea food, who could resist?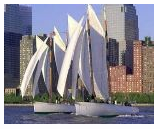 Schooner Sailing in New York for Two
How could we forget one of our top sellers, sailing around New York with a glass of champagne in hand and the sun setting around you. The perfect setting and ending to the World. Passing the glorious landmarks as you snap away at every moment possible, capturing the beautiful boat and the stunning scenery. Not to mention all those photographs of you and your loved one…question is, who will you chose to spoil for the last time on this boat!?
Food, wine, flying, driving, sailing…so many choices and experience that really would make your last day an unforgettable one.