Awesome gifts for the Los Angelenos in your life!

Buying an awesome gift for someone from Los Angeles is the same, really, as buying an awesome gift for someone from absolutely anywhere in the States. You think of the person, you think about what they'd like, you find stuff that you know will make them happy. Easy! Of course, you may be doing all of the above and still finding it a little tricky to get that perfect gift, so of course we are here to help you, and to provide you with a little stereotype-based inspiration for buying gifts for the Angelenos in your life (you're welcome!).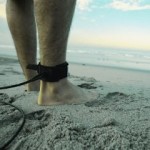 Take advantage of the weather. LA gets around 300 days of glorious sunshine every year. People from LA tend to really like this, understandably enough. It's a city full of people who love to get outside under the sun and into the ocean. If you know an active Angeleno, give them the gift of an adventure under the Californian sun. A pair of roller skates, a day out learning to surf, a chance to try flyboarding – there really are endless gifts you can get them that will give them an awesome day out and an even more awesome memory.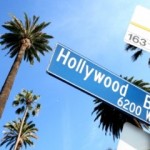 LA loves it some coffee. It's a little unexpected for such a perpetually warm place, but LA is actually the 5th biggest consumer of coffee in the states, and there are 13 coffee shops for every 10,000 Los Angelenos. If they are one of LA's many caffiends, a really nice coffee related gift is a great idea. Whether it's a little moka pot and some good beans, or a state of the art coffee machine, a true LA coffee lover will appreciate it.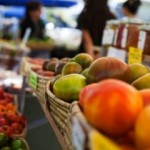 Are they one of the many healthy, clean-eating workout people that glide around LA in yoga pants, posting motivational pictures of toned butts and quinoa-based recipes to Instagram? If so, you could put an awesome gift hamper together for them, full of all the little things that healthy LA folk love – almond butter, a sushi making kit, a month's supply of aforementioned quinoa…
…ok, we'll let you work out the specifics yourself, but you get the idea!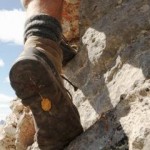 Some good sneakers. It's true that people from LA love their cars and it's the most popular way to get around – but you probably haven't budgeted for giving an entire car to someone right? Sneakers are a little more manageable! And while there is a stereotype that Los Angelinos don't like to walk too much, they definitely like to work out. Some sneakers or beautiful work out gear will definitely be loved – and used!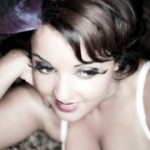 We're not saying that LA is totally obsessed with physical beauty, but people in LA spend approximately $50 million each year on makeup, skin care, and hair products. As of 2010, In Beverly Hills, there were 200 plastic surgeons for every 100,000 people. There are almost 4,000 salons, gyms and spas in the city. If you're stuck for a gift idea for someone from LA, you might be on the right track with some beauty products.