How to please a New Yorker with the perfect gift

Well, this may be one of our most important gift guides of all; New Yorkers are a notoriously difficult-to-please bunch. Now, if you are looking for a great gift for a New Yorker our first piece of advice is the same as if you were looking for a great gift for someone from Tallahassee; think about the person. What they like, what they love, who they are. This is especially true when it comes to people from New York – it is known as the world's greatest melting pot after-all, so it's difficult to pin down any definite New York traits – vive la difference! That being said, there are definitely a few little things that tend to be true of many New Yorkers, so if you want to take your gift giving to a whole new level, then read on to get into a New York state of mind…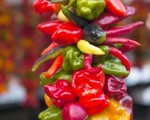 –New Yorkers like food, and New York is one of the best places in the world to find awesome food of all kinds. If they are a New York foodie, the city really is your oyster, and you will have no problem giving them something incredible. Whether it's something fancy from Dean and DeLuca, a gift certificate for New York's hottest new eaterie (subject to very regular change), a food tour of the city, or a cooking or sushi making class, an awesome New York food gift is a sure-fire winner.
– Anything that says 'I heart New York' is a huge no, unless you are very very sure that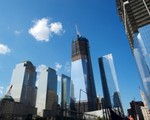 the receiver would want it in an ironic, hipster way, and that they know you are giving it in an ironic, hipster spirit. But to play it safe, don't bother.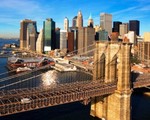 – Be very, very careful indeed if and when you buy a sports-related gift for a New Yorker. There are many reasons that you should employ caution. The first reason is that a large proportion of people in New York are not actually from New York, so might not be supporters of New York teams. The second reason, and the one that is far graver should a mistake be made, is that there is a long and bitter rivalry between the Mets and the Yankees, and if you get this wrong, you will forever be known as a destroyer of birthdays/special occasions. So tread carefully and make sure you get it right.
– Some New Yorkers are jaded. Ok, in reality they're not really and there's nowhere else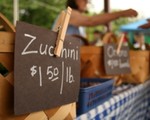 they'd rather live, but many sort of enjoy putting on the 'jaded New Yorker' front. Give them the chance to rediscover the city with a tour of a particular neighbourhood, or a themed New York tour (street food tasting tours, hip hop tours and themes TV show tours are all pretty good). If this doesn't appeal, take them to the theatre to see some of what Broadway has to offer. Dinner and a show is one of the best ways to spend a New York evening, and will make a really unforgettable gift for a New Yorker who needs to rediscover the magic of the Big Apple!