WIN a Year's Supply of Krispy Kremes!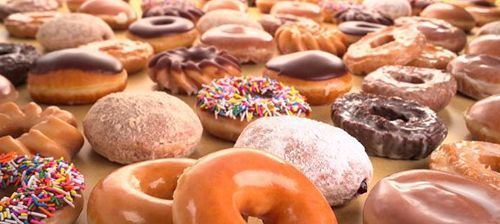 It's competition time, once again, here at Experience Days and we're offering you the chance to WIN a year's supply of Krispy Kreme donuts.
After our successful Halloween giveaway, we wanted to continue to reward the loyalty of all our fans! …This time with donuts!
We're giving away a gift card, allowing you to treat yourself to enough tasty treats to last you a whole year! From the Caramel or Cookie Crunch, to the Lemon Meringue, the choice is yours to spoil yourself rotten!
The delicious scent of cooking donuts began been drifting into the streets of historic Old Salem in Winston-Salem, NC on July 13th 1937, and Krispy Kreme have been delighting our tastebuds, all around the world, ever since. With thousands of stores, worldwide you will have a huge range of locations to choose from!
Experience Days offer over 2,000 unique gift experiences, so if you fancy creating some delicious treats for yourself, then why not try out the Cookie Decorating Class in Manhattan where you can master the art of creating hand decorated cookies? Or learn how to bake the perfect American Pie, with our Pie Making Class in Los Angeles. Check out the other experiences we offer at www.experiencedays.com – results can be filtered by location, prices and activity, in order to tailor to your preferences and find you the perfect experience!
How do you enter?…It's very simple:
1. Follow us on Twitter
2. Retweet the competition tweet
That's it! You have now been drawn into the competition and have the chance of winning a gift card, containing a year's supply of donuts!
The winner will be announced on Thurdsay 27th November…Good Luck!