Buying gifts for San Franciscans…what you should know

Buying a gift for a Bay Area birthday boy or girl? If you're looking for a gift for the San Franciscan in your life, there are a few things you might want to take into account. First though, do remember that buying a gift for a San Franciscan is much the same as buying a gift for anyone, from anywhere – that means you should think about the person first, and the place second. But if you are a little stuck for inspiration, we've compiled a few mildly stereotypical dos and don'ts for buying great gifts for San Franciscans. Take a look and get some city inspiration!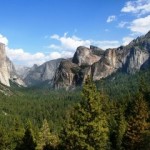 San Franciscans love their tech. Gadgets are always a good idea. You might not have to budgeted to get the latest top-of-the-line wearable for your friends/family (plus, if they're really into gadgets they probably already have it anyway), but what you can do is supplement someone's gadget collection with a cool accessory – something like a case or carrier for their phone/tablet/laptop that really reflects them, or some good earphones/headphones to replace the not-always-amazing ones that come with their device.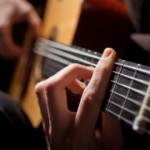 There are a lot of hipsters in San Francisco.  If you suspect your friend/family member/loved one may be a San Francisco hipster, there are a few quick checks you can do to confirm your suspicions. Do they wear check shirts and sport facial hair/geek glasses (guys) and bangs/geek glasses (girls)? Do they have tattoos, live in the Mission District and post everything they do to instagram? If so, they may be a hipster. Buy them a Polaroid camera or an old record player, or an album from a band nobody has ever heard of (except other hipsters).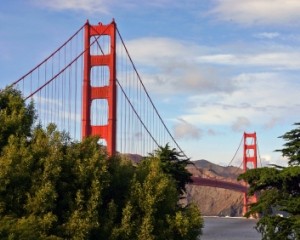 Don't sweat the small stuff. The cost of living in San Francisco is pretty astronomical. If you are from San Francisco this means your budget for gifts might not be too big – but on the plus side, it also means that their expectations might not be too big either! Keep it small and thoughtful. Everyone is happy.
A nice light jacket or a cosy hoodie. People who visit the city are often kind of surprised at how the temperature starts to plummet at about 4pm just as the fog starts to roll in. People who live in the city are well aware of this, and accordingly know the importance of layers. Any San Franciscan worth his/her salt will always appreciate a nice extra layer for when the evening chill sets in.