Great Gifts for Chicagoans

If you're looking for a great gift for a Chicagoan, our number one rule is the same as if you're buying a gift for anyone from anywhere. Think about the person, make notes of what they like/dislike/love, and get them something that reflects who they are and what you know of them.
But sometimes it's fun to buy into a few gentle stereotypes – especially when there's a pretty good chance they are accurate – and add an extra 'local' touch to our gifts. So read our guide to Chicago gift giving – and from now on, buying a gift for someone from the windy city will be a total breeze.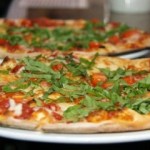 Chicago might have a reputation as a city of hot dogs and pizza, and it kind of is to an extent – but it's got way more foodie credentials than just its deep dish. If you know foodies from the city, indulge them with an awesome chicago food experience. Whether its a food tour of the city – there are loads of different kinds available – or a gift certificate for a meal at one of Chicago's excellent restaurants (Aliena if it's a really special occasion!), a gourmet gift is a surefire foodie win. If you're on a serious budget, take 'em for a jibarito sandwich. nobody is ever unhappy with a jibarito sandwich.
Get them Bears anything. Caps, jerseys, tickets… anything. If they don't love the Bears, you might want to do a background check. They might not be from Chicago at all.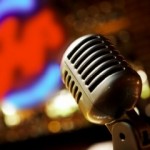 If they are from Chicago and they love music – or even if they're from Chicago and have a few drops of warm blood running through their veins – then they have to have an appreciation/love for jazz and blues. If they do, take em out to one of Chicago's famous jazz/blues clubs. If they don't, take 'em out to one of Chicago's famous jazz/blues clubs (it may be the greatest gift you can ever give).
For Chicago natives who have moved out of the windy city, give them an amazing taste of home with a hand-selected, personalised Chicago gift hamper. Fill it with some stuff they'll like anyway, as well as stuff that will remind them of home. We do not recommend that you include a Chicago Italian Beef sandwich in the gift, but things like Wrinleys and Twinkies should travel well!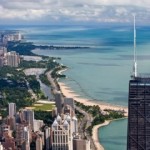 With a little effort and thought, you can seriously please movie-buffs from Chicago. There have been some awesome, iconic movies made and based in Chicago, so if they are into films, make the most of that. Whether you get them a movie tour of the city or a collection of some of the best movies to come out of the city, take advantage of Chicago's serious movie credentials and get a Chicago movie lover a seriously good gift.
Get them some gym shoes. Not sneakers, gym shoes. There is no such thing as sneakers in Chicago.