Buying the Perfect Gift for Your Mom

So, you want to buy the perfect gift for your mom. You're probably already aware of this, but your mom is one of the people who you'll buy more gifts for than most throughout your lifetime. There are so many occasions throughout the year – her birthday, the holidays, Mother's Day, anniversaries, or (if you're a really good kid!) just to say that you love and appreciate her – that actually, it can be quite difficult to keep finding gifts that she'll really love.
The good news is that there are a number of tricks you can employ to make sure that your gift buying and gift giving experience goes as smoothly and easily as possible and, more importantly, that mom is delighted with what you give her! Here are our top tips for buying perfect gifts for mom…
Get her something she wan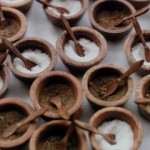 ts, not something she needs! This rule can apply to a lot of gift buying, and for all kinds of recipients, but it's even truer when you're buying something for your mom. Moms spend their lives doing the things they need to do so that their kids can do the things they want to do, so when you buy your mom a gift, it's your chance to give back and treat her to something that's totally indulgent, luxuriously unnecessary, and just for her to enjoy.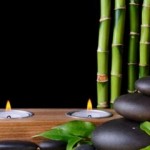 Repetitive gifts can be ok. If you know she loves one particular spa, has a favourite type of flower, or has something that she really loves to do, it's ok to take that into account and give her the same gift more than once. This works best with experiential gifts (spa days etc.) and flowers. Probably not so great to do it with 'stuff' – nobody needs more than one foot spa, no matter how much they like them!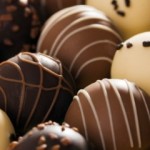 Occasion matters. There are some occasions where flowers are just fine, but sometimes they're not quite enough. Flowers are a lovely gift for Mother's Day, they're great as a colourful addition to a birthday gift, and they're fine as a random token of love and appreciation. But if it's mom's birthday or you're buying her a Christmas gift, something a little more thoughtful and personal is appropriate.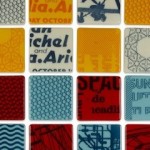 Make it a family affair. As we say in almost all our gift guides, pooling resources can be a super way to turn a regular gift into something really spectacular. Get in touch with your brothers and sisters to see if they'll throw some money in the kitty so you can get your mom something extra special. Aside from anything else, she'll be impressed with how her kids all worked together!
Finally, remember that she's your mom. If you don't have a huge budget to work with, it's not the end of the world – what you can do is put a little extra time into writing her a beautiful, heartfelt message, making a card, or making a gift that represents your relationship – putting together a photo collage or album is a great way to do that, and a gift she's sure to appreciate and love!