Craziest Gifts to Get Your Mom for Mother's Day
With Mother's Day just under a month away, now is the time to start thinking about gift ideas to show just how much you care. However, the standard Mother's Day gifts of flowers and chocolates, albeit lovely gifts, can become rather repetitive and predictable. So this year, why not pull a rabbit from the hat and really get your Mom something special and exciting to celebrate the maternal bond!
Here are some interesting ideas we have found while searching the web and Pintrest!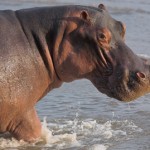 Adopt A Hippopotamus
Price: $25 – $100
What could be more of a surprise then adopting an endangered Hippopotamus for your Mom this Mother's day? Also known as the 'River Horse', hippos spend their days escaping the heat in rivers, but come out to feed at night. Despite their huge size and weight (over 8,000lbs), they come ashore at night to feed on short grasses and fallen fruit! Inside the pack there will be a soft toy Hippo, formal adoption certificate and photo as well as information sheets full of interesting facts on the lucky Hippo she has adopted!
Experience Includes: Adopt a Hippopotamus, large adoption pack full of merchandise, help an endangered species
Where It's Located: Nationwide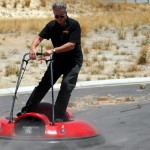 Personal Hovercraft
Price: $14,000
If you really want to push the boat out and get your Mom something totally unique, then this personal hovercraft would make an incredible gift! It is very easy to use – two leavers deal with acceleration and braking while shifting your body weight turns the machine. Hefty price tag aside, having your own hovercraft is something your Mom could boast about to her friends and a fun way to get around the yard! The other added bonus is that when she is not using it, you could always nip out for a quick spin!
Experience Includes: Personal hovercraft, easy to use and get around, can reach up to 15mph!
Where It's Located: Nationwide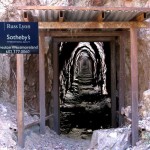 Gold Mine For Sale
Price: $43,000,000
If you have the money to buy this mine, we aren't really sure why you would buy it for your mom instead of just buying her lots of jewellery, but as it's not every day you see a working gold mine for sale, we had to include it! For a cool $43 million you get sole ownership of one of the highest producing mines in the area as well as bragging rights to being a modern day prospector in 117 acres of beautiful Arizona mountainside! Of course, you may wish to just give some of the land to your mom and keep the mine for yourself!
Experience Includes: Ownership of a working Gold mine, 117 acres of Arizona mountainside, chance to make your money back with precious metals!
Where It's Located: Scottsdale (Arizona)
Other crazy gift ideas for this Mother's Day on Xperienecdays: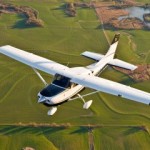 Long Island Flight Lesson
Price: $129
Treat your Mom to an aeroplane lesson over the beautiful scenery of Long Island with this 30 minute introductory lesson. They will learn all the controls from the expert instructor to allow them to soar through the skies in full control of the Cessna 172. While up amongst the clouds there will be plenty of time to enjoy the magnificent views of Farmingdale and Nassau County below, and the awesome New York skyline in the distance. Whether your Mom has always had a passion for flight, or you just want her to experience something new, this flight lesson is great way to show your appreciation for her!
Experience Includes: Flying lesson over Long Island, 30 minutes flight time, enjoy the spectacular views
Where It's Located: Farmingdale (New York)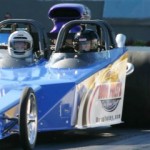 Dragster Racing Fantasy Ride
Price: $149
Drag strip racing is one of the most exciting and adrenaline fuelled experiences available as the 700 of Nitrous powered horse power sits just inches behind your seat! With this great experience, your Mom will get a high speed run down the tarmac sat next to an expert dragster driver reaching incredible speed and acceleration! This once in a life time experience is guaranteed to get your Mom's heart pumping! This white knuckle adventure is a great way to make your Mom feel alive and is an experience she will cherish forever.
Experience Includes: Ride in a real Dragster, feel the speed and acceleration of 700bhp, one heart thumping run down the tarmac!
Where It's Located: Orlando (Florida), Joliet (Illinois), Atco (New Jersey), Great Meadows (New Jersey), Concord (North Carolina), Julian (North Carolina), Mohnton (Pennsylvania), Bristol (Tennessee), Ennis (Texas)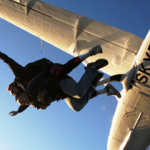 Skydive Santa Barbara
Price: $199
Skydiving is often considered the ultimate adrenaline activity and is one of those experiences most people would like to try but are scared to admit to themselves. Your Mom will be whisked up to 10,500ft where she will get securely attached to an expert sky diving instructor ready for the most exhilarating 30 seconds of her life! Sky diving really is a once in a life time experience and will be remembered for the rest of your Mom's life as the most exciting Mother's day ever.
Experience Includes: Tandem skydive from 10,500ft, 30 seconds of free-fall, 4 to 5 minutes of gentle flight under the canopy
Where It's Located: Santa Barbara (California)
So there we have it, a few utterly crazy ideas such as a gold mine and hovercraft, but also some attainable ideas from our site such as a ride in a nitro fuelled dragster! Although your mom may think you crazy for buying her such action packed gifts, once she has plucked up the courage to take the experience, it will be something that stays with her forever and will go down as the most memorable Mother's day ever!