Dream Job Valentine's Day Gifts
We all had things we wanted to be when we grew up but as we got older, more often than not, they would not make it further than the dream catcher. If your loved one had to alter their ambitions in life and get a 'real job', why not treat them this Valentine's Day to an experience gift certificate giving them the chance to make their dreams come true.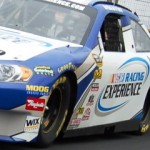 NASCAR Driving Experience
Price: $399
At one stage or another, every little boy dreams of becoming a race car driver, and in particular, a NASCAR driver. This awesome driving experience will let your loved one experience first-hand the thrill of race car driving and allow them to realize a childhood dream as they take a car driven by Jeff Gordon, Matt Kensith, Carl Edwards or even Robbie Gordon on the track! So, help your other half realize their childhood dream of being a professional NASCAR driver and let the feel them fuel injected ferocity with this unique gift experience.
Experience Includes: Three hour stockcar adventure, drive a race prepared NASCAR, expert driver coaching
Where Its Located: Fontana (California), Homestead (Florida), Georgia (Hampton), Joliet (Illinois), Sparta (Kentucky), Concord (North Carolina), Darlington (South Carolina), Fort Worth (Texas), Richmond (Virginia)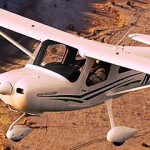 Discovery Flying Lesson In Detroit
Price: $129
If your loved one dreams of becoming a pilot but they feel their ambition is slipping away, then this flying lesson experience could make a unique Valentine's Day gift. With 30 minutes of hands on instruction, they will get to learn all the basics required to take to the skies in a light aircraft 5000ft over Michigan. The lesson will equip your wannabe pilot with the essential knowledge for pursuing a career as a pilot and be one step closer to receiving their wings, or just a fun experience to help them realize a lifelong ambition.
Experience Includes: 30 minute Michigan flying lesson, soar 5000ft over Detroit, expert instructor sat in the passenger seat
Where Its Located: Troy, Michigan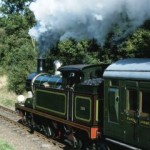 Learn To Drive A Steam Train
Price: $500
Just as the burning coal fuels the fire of the train, a journey at the controls of the locomotive will fuel the love of the railroad. Your loved one will join the engineer and bolierman in the cab of the majestic 4-6-4 locomotive, fulfilling a childhood dream behind the controls of a steam train. You will be passing some of the most beautiful scenery in the Connecticut River Valley as you marvel at one of the most influential inventions in modern history! So whether your loved one is rail road enthusiast or dreamed of driving a train as a child, this experience will make a fantastic Valentine's Day gift.
Experience Includes: 30 minute Michigan flying lesson, soar 5000ft over Detroit, expert instructor sat in the passenger seat
Where Its Located: Troy (Michigan)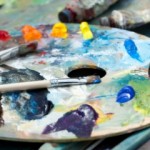 Dallas Painting Class
Price: $70
Michelangelo, Da Vinci, Monet… even Andy Warhol had to start somewhere; so draw a line under your bad habits, bust out your beret and learn the essentials behind the oldest form of expressionism with one of our fantastic art lessons. Here you can dip your brush in a brand new pot and learn some of the secrets in creating your own masterpiece from the expert instructor. As many artists will tell you, artistic expression flows easier after a drink, so bring a bottle of your favorite wine to enjoy during the class.
Experience Includes: 1 hour art class in Dallas, learn the secrets from an expert, BYOB to help the creativity flow
Where Its Located: Dallas (Texas)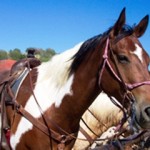 Sedona Horseback Trail Ride For Two
Price: $160
Saddle up on horseback and don the spiky spurs for an authentic cowboy experience – lassoing the dreams of childhood and many old country & westerns, as you are let loose for a memorable trail ride tour of the historic grounds on an activity John Wayne & Clint Eastwood would feel at home on. The cattle ranch is in 44,000 acres of true gun-sligning Cowboy country so getting into the spirit of the times will be as easy as finding a bandit robbing a stagecoach.
Experience Includes: Horseback trail ride for two, one hour trek with a professional cowboy, trek around 44,000 acre ranch
Where Its Located: Cotttonwood (Arizona)