Leap Year Engagement Proposals
With the 29th of February being a leap year, boyfriends across America are starting to worry about the age old tradition of women proposing marriage! The fable goes that St. Bridget, fed up she was having to wait so long to be proposed to, complained to St. Patrick in the 5th century who said that yearning females could propose marriage on this one day in February. With the added pressure of swapping roles and proposing to your man, we thought we would offer some help in terms listing some fun and unique experiences that would make a great backdrop for getting down on one knee.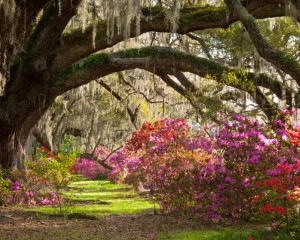 Armstrong Redwoods Trail Ride For Two
Price: $160
This gentle horse ride through some of the most spectacular old growth forests in the country makes for a beautiful backdrop if you decide to propose to your boyfriend this February. From inspiring vistas, pristine streams, and protected wildlife, there will be plenty of opportunities to jump from the American Quarter Horses and pop the question at the most spectacular location imaginable. If you want to make it extra special, there is the option of a private trail ride with just you, your partner and the guide.
Experience Includes: One hour horseback tail ride, small group lead by an expert guide, explore a range of pristine environments
Where Its Located: Guerneville (California)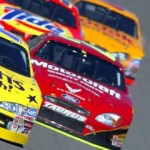 Full Throttle Stockcar Ride Along
Price: $195
Just as you would hope, he would propose to you in your favorite restaurant or a special location he knows you would love, when the tables turn, you could propose to him in a location that has some significant value to him. If your loved one is a huge fan of NASCAR, why not treat them to a once in a lifetime driving experience and propose to them in the pits of the race circuit. Your proposal, coupled with the action packed experience is guaranteed to make an unforgettable day showing him how much he means to you.
Experience Includes: Passenger ride in a real NASCAR, see the track from a drivers perspective, four high speed laps
Where Its Located: Lincoln (Alabama), Homestead (Florida), Hampton (Georgia), Joliet (Illinois), Sparta (Kentucky), Las Vegas (Nevada), Concord (North Carolina), Fort Worth (Texas)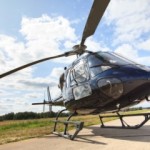 Helicopter Tour Over Boca Raton
Price: $170
If you really want to push the 'boat' out and propose in a location he would of never imagined, why not do it while flying hundreds of feet above the Florida coast in a Helicopter? You will both be able to enjoy the breath-taking views as far as the eye can see during the 20 minute scenic flight in the state of the art R44 helicopter. Whether you decide to pop the question while in the air with the beautiful Florida backdrop or before taking off so you can enjoy a romantic tour to celebrate the engagement, this helicopter rise will make it extra memorable.
Experience Includes: Helicopter tour for two, 20 minutes flight over the Florida coast
Where Its Located: Boca Raton (Florida)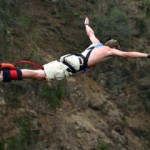 Bridge To Nowhere Bungee Jumping For Two
Price: $158
With the leap year we bring you an altogether different style of leap in the form of a bungee jump from a ten story high bridge. You and your partner will start with a four mile hike along the banks of the San Gabriel River in the Angeles National Park, before reaching the beautiful location of the bridge jump. The platform will make the perfect location to take the leap into engagement before you both enjoy what is guaranteed to be one of the most exhilarating and memorable experiences of your lives.
Experience Includes: Bridge bungee jump for two, 4 mile hike along the river to the location, jump in some of the most breath-taking scenery imaginable
Where Its Located: Azusa (California)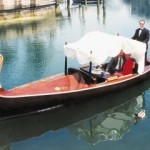 Los Angeles Gondola Appetizer Cruise For Two
Price: $130
The gondola, most famous for meandering around the canals of Venice, makes for a romantic way to explore the picturesque waterfront of Newport Harbor. The expert Gondolier will whisk you and your other half off on a tour through the crystal clear waters of the harbor taking in the sights and sounds of the harbor. While out in the waters of the harbor, there will be nobody but the gondolier around as you ask your loved one to marry you. There will be a selection of tasty appetizers and sparkling ciders to toast your engagement.
Experience Includes: One hour gondola ride, tour of the beautiful Newport Harbor, range or appetizers and sparkling ciders on-board
Where Its Located: Newport Beach (California)
So, if you are thinking about proposing to your man come the 29th of February and you want to make the occasion extra special, one of the experiences listed above could be the key to setting your day off in style. With a range of activities from action packed tracked days to romantic gondola rides, there is an experience suitable for the mood you want to set.