Supplier Interview: Avi Ohring From Hoboken Culinary Tasting Tours
With the rise in popularity of food tours, we thought we would take some time to have a chat with one of our best tour suppliers. Avi from Hoboken Food Tours has been visiting some of the best eateries in New Jersey for 26 years and turned his passion into a business three years ago when he started his company. Avi and his team of guides have years of experience between them and, being published writers on local Hoboken history, have an almost encyclopaedic knowledge of the city.
Hi Avi, thanks for taking the time to talk to us today! So what made you decide to start your company?
I had the idea for a food tour in Hoboken many years before I actually started it. I had volunteered many times with our local historical society to assist on their annual garden & house tours. When I read in the local paper that a new reality show called Cake Boss would start filming in Hoboken I decided that it would be a good time to start the food tour.
What is your favorite part of your job?
Being able to get out the office and actually lead the tour myself, especially when it's nice weather!
How do you think the industry has changed in the past five years?
There is a much greater interest in food especially with the increase in popular cooking TV shows such as 'Cake Boss' and 'Master Chef'.
Why do you think food tours make a unique gift?
Food tours allow you to have many great experiences in a short period of time so you can make the most of your visit to Hoboken.
Do you have a favorite customer related story or antidote?
A guest from Canada was very choked up at one of our stops because, she said, it reminded her of her Italian grandmother's kitchen.
Can you tell us something special or unique about Food Tours that you think most people are unaware of?
Many people come on our tour due to the popularity of the Cake Boss tv show however after the tour the most popular stop is the Mozzarella Boss where you can see fresh Mozzarella being made and taste it after!
Do you have any achievements, awards milestones that you would like to brag about?
Over 3000 people have been on the Hoboken Food Tour since we started and we regularly have guests from as far away as Australia & South Africa.
What makes your experiences better than the rest?
On the Hoboken Food Tour you will get to meet many owners of the businesses we visit as they are open for business as usual. You also get a behind the scenes view at some of them which is only available to our tours and not our competitors in NYC.
That's fantastic, thanks Avi. If you or someone you know would love the chance to learn some of the culinary delights hidden in and around Hoboken, check out the experience gift certificates available on Experience Days: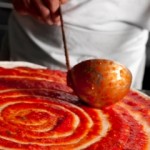 Hoboken Food And Culture Tour
Price: $84
Explore some of Hoboken's most famous eateries as well as some of its culinary secrets on this walking tour around the city. The expert tour guides with years of experience behind them will take you to some of the neighborhood's tastiest establishments including Carlo's City Hall Bake Shop and Lisa's Italian Deli. From mouth-watering pastries from the Cake Boss to award winning mozzarella cheese; fresh Italian bread to brick-oven pizza, you will savor the treats that showcase this North Jersey neighborhood's gourmet Italian culinary scene.