Unique 30th Birthday Gifts
A persons 30th birthday is a time to celebrate as it marks the end of the twenties and the start of their thirties. If you are stuck trying to find a unique birthday gift for your friend or loved ones upcoming birthday, take a look at a few of the suggestions below! From action packed white water trips to chilled out train rides with dinner – there is an experience gift certificate to suit everyone.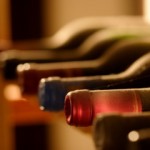 Chicago Wine 101 Tasting Class
Price: $129
They say that your appreciation of fine wine grows with age so why not treat them to a beginners tasting class for their 30th birthday gift. As they sip, swirl, sniff and savor the array of vintage wines on offer, the professional sommelier will be on hand to help them discover even the most subtle of notes hidden in the wines. This wine tasting class is the perfect way to discover new flavors, facts and friends and makes for a great unique 30th birthday gift for a friend or loved one.
Experience Includes: Wine tasting class lasting 2.5 hours, expert Sommelier leading the class, learn about the history of wine
Where It's Located: Chicago (Illinois), Northbrook (Illinois)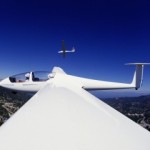 Glider Flight Over Las Vegas
Price: $175
Flight is an experience humans can only dream of without the aid of a machine, but gliding can take them very close as they soar silently through the skies above Las Vegas. Once towed high into the clouds the glider will be detached and the expert pilot will work through a series of maneuvers with the lucky recipient. They will have the chance to take the controls themselves and fly the glider or if they wish just sit back and enjoy the spectacular views. This awesome flying experience is guaranteed to make an exciting 30th birthday gift to remember!
Experience Includes: 40 minute glider flight over Las Vegas, chance to take the controls and fly the glider, breath-taking views over Nevada
Where It's Located: Jean (Nevada)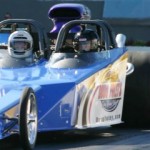 Dragster Fantasy Ride
Price: $149
This once in a lifetime experience of riding in a 800bhp dragster down the quarter mile strip of tarmac will make a birthday gift to remember! The noise of the ferocious engines, smells of burning rubber and flashes of colors as the dragsters race down the tarmac all help build up the adrenaline before they even get into the racer! When it's their turn in the car the expert driver lines them up at the lights and you get ready to experience true tunnel vision and catching the horizon as you race down the strip in less than 10 seconds!
Experience Includes: Ride in a 800bhp Dragster, experience the ultimate white knuckle ride, expert team and driver
Where It's Located: Orlando(Florida), Joliet (Illinois), Atco (New Jersey), Great Meadows (New Jersey), Concord (North Carolina), Julian (North Carolina), Mohnton (Pennsylvania), Bristol (Tennessee), Ennis (Texas)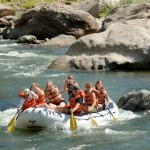 Colorado Raft-N-Bridge
Price: $88
White Water Rafting is one of the experiences that are on many peoples bucket list as the excitement of tackling the white water is a huge adrenaline rush. This rafting adventure is a great way to let them experience the thrill as they take on the raging rapids working as part of a team to make it safely down the river. After the rush of the rafting, their 30th birthday adventure won't finish there! Next they will be able to enjoy a river side buffet before exploring the world's highest suspension bridge – the Royal Gorge Bridge.
Experience Includes: 9 miles of class II or III white water rafting adventure, riverside buffet, explore the world's highest suspension bridge.
Where It's Located: West Cannon City (Colorado)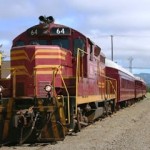 Northspur BBQ Dinner Train Ride
Price: $145
This dinner train journey has been consistently voted one of the best scenic train trips in the west and makes for a fantastic 30th birthday gift! The 4.5 hour trip meanders through the Coastal 'Redwood Route' up to Willits where they will disembark and enjoy a delicious BBQ dinner before making their way back down the coast! They will be able to select a lucky friend to share this unique gift with making it a great way to celebrate their 30th birthday with a friend or loved one.
Experience Includes: 4.5 hour train journey up the Californian coast, delicious BBQ dinner, plenty of photo opportunities during the train journey.
Where It's Located: Fort Bragg (California)
So there we have it, a selection of unique 30th birthday gift ideas to help celebrate the end of their twenties and start of their thirties. From action packed days of adventure rafting through the Colorado Mountains and riding in a dragster down the tarmac to relaxing train journeys meandering up the coast of California.