Stand Up Paddle Boarding: A History
Stand Up Paddleboarding, or SUP, has it's origin's in in ancient Polynesian culture as a way for the 'Watermen' to move around the islands quickly in all sea conditions, and translates in Hawaiian to Ku Hoe He'e Nalu: to stand, to paddle, to surf, a wave. It is arguably one of the oldest forms of surfing and was used mainly as a means of transport then for fun as it is today.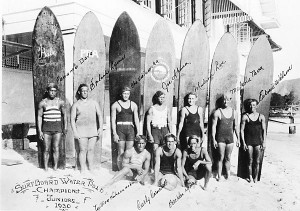 During the oppressive European constraints of the 1800?s, surfing was nearly killed off as it was frowned upon as frivolous and immoral, but thankfully as the first tourist resorts sprung up in the early 20th century one band of waterman had kept the sport alive. The Waikiki Beach Boys had managed to preserve surfing as a pasttime and help launch it into the limelight. The Waikiki waterman made a living from teaching tourists to surf and used the SUP's as a way of getting above the waves to watch their students. Throughout the years to come, as surfing grew exponentially in popularity, more emphasis was put on to performance surfing with shorter boards and no paddles. It wasn't until Rick Thomas, a Naval Special Forces Vietnam veteran and dedicated lifelong surfer, brought the SUP over to the mainland from Hawaii and, as a result, the sport has become a worldwide phenomenon with celebrities picture trying the sport! In recent years Paddleboarding has made it into some of the most popular and widely read magazines and T.V shows around the world with Jennifer Aniston being among the latest of Hollywood A-listers to be seen paddleboarding. More and more celebrities are taking to the water on SUP's because it is a much easier way to enjoy the water and is also an incredible full body workout.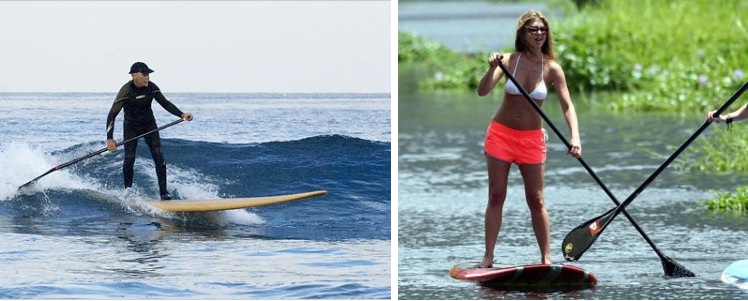 Modern paddleboarding even has its own competitions with athletes either taking part in the normal style surf competitions trying to pull the best and most stylish tricks or with open water races across lakes and the sea with dozens of people taking part. It is a great sport to watch as unlike other derivatives of surfing, paddleboarding and stand up paddleboarding can be done over just about any body of water rather than needing a current or sufficient swell like other similar sport. This means competitions run regardless of weather or conditions and also means it is very easy to have a go for yourself!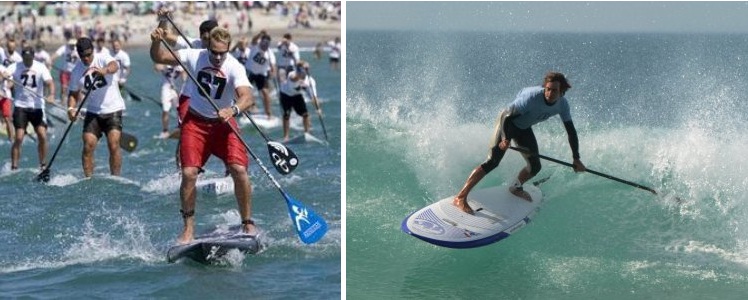 Story source: surfline.com
Photo source: Standuppaddleblog.com, travel.newyorktimes.com
If you would like to have a go at PaddleBoarding, check out the SUP lesson available on Experiencedays: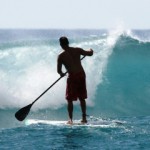 Los Angeles Paddleboarding Lesson
Price: $76
Learn to Paddleboard in the beautiful Palos Verdes Peninsula beaches just outside downtown L.A! With an expert instructor leading the class you will be in good hands to ensure you pick up the skills quickly and progress as much as possible during the 90 minute lesson. Being one of the oldest forms of surfing, Paddleboarding or SUP's has enjoyed a resurgence in popularity in recent years and this great lesson will give you a chance to explore the waves like never before.
Experience Includes: 90 minute Paddleboarding lesson, learn from an expert instructor in Palos Verdes Peninsula, fast paced group lesson with plenty of time on the water
Where It's Located: San Pedro (California)