Progressive Dinner Parties
Progressive dining, or Round Robin as it is sometimes called, is an old American tradition in which a group of people get together for a dinner party, but instead of staying at one host, they have a different course of the meal at different homes within the neighborhood. Typically, a progressive dinner party is held between a group of around four couples, with the first pair preparing and hosting the starter at their home, before everyone moves on to the next couples house to enjoy a main course and so on. This style of eating is getting very popular among Americans as the large scale dinners offer great opportunity to meet new people within the community.
Recently though, progressive dining has captured the imagination of charities and larger groups of people around the world enjoying the fun that can be had with the extended dining experience. In Britain Safari Suppers, as they are called across the pond, have been getting more and more popular as fund raising events in the local community. Here, the ladies of the Women's Institute in rural England took the idea of a Safari Super and added the quint essential British tradition of the garden party to create the hugely successful event raising money for a worthy cause. To get to the next location, and the next tasty course, the group had to decipher a clue to the whereabouts of the next location (below left).


In New York a Brompton Bikes cycling club started holding the 'Brommie Yummie' event in lower Manhattan (above right). The group put an interesting spin on progressive dining as they ride their folding bikes from location to location enjoying the culinary delights New York has to offer along the way. The event is now in its' second year and more and more people are taking to the street on their folding bikes and enjoying some tasty food.
If you would like to explore a number of the culinary delights your city has to offer in one we currently offer the following experiences.
Progressive Dinner Tours currently available: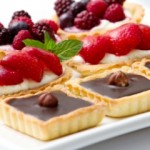 San Antonio Progressive Dinner Tour
Price: $140
San Antonio is bursting with tasty treats just waiting to be discovered during this 2½ hour culinary adventure. The barer of this exciting experience gift and their guest will be guided around three of San Antonio top eateries enjoying a scrumptious course at each, with the final stop being a delicious desert. So whether you are looking for a unique gift for a friend or a tasty treat for yourself, the culinary tour of San Antonio is a great experience.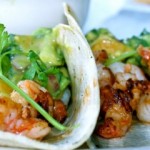 Austin's famous 6th district is littered with restaurants offering delicious food and this two and a half hour Progressive Dinner Tour will allow you and a friend to see three of the best. The beautiful historic district offers a great back drop as your guide takes you to a different restaurant for each scrumptious course making this experience a great gift for someone else, or a exciting adventure for yourself.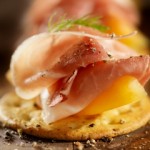 Chicago Progressive Dinner Tour
Price: $150
Three mouth water eateries await you and your chosen guest as you embark on a two and a half tour of some of Chicago's finest restaurants starting with the one of the cities top rated Spanish Tapas restaurants. This tour, led by an expert guide, is the perfect way to get to know which restaurants to eat at on a trip to Chicago for you, or as a unique gift for someone else.
Story Source: The Women's Institute, Electric Bikes & Folding Bikes|NYC